The quirks of flooding, and flood insurance
With dozens of rivers, creeks and lakes overrunning their normal borders in the Dakotas and Montana, flood insurance is a common topic of conversation these days.
Most flood insurance is purchased through the National Flood Insurance Program, which is managed by the Federal Emergency Management Agency. Homeowners with mortgages from federally regulated lenders (e.g., Fannie Mae) on property that is located in high-risk areas for flooding are required to purchase flood insurance. The program also buys down the cost of premiums for flood insurance policies in hopes of encouraging more households and businesses to insure their homes and livelihoods from watery damage.
Despite these incentives and requirements, communities hit hard by flooding this year are finding that many flooded homes and businesses are uninsured. In Minot, N.D., where the Souris River went four feet higher than it's ever been measured, only 375 of 4,000 homes inundated by flood were insured, according to FEMA officials.
How can this be? It's a bit complicated, but for starters, it can be hard to judge the real risk of flood. Many homeowners in Minot believed they were well out of harm's way for any flood. But the Souris exceeded flood stage by a historic amount, gushing into some streets and neighborhoods where homeowners probably never gave flood insurance a second thought. Many also weren't required to buy insurance; FEMA uses a 100-year flood to draw the boundaries of high-risk areas, and this surge swamped even that flood plain.
Flood insurance is filled with such quirks. An intriguing fact for North Dakotans is that they appear to be getting one of the best deals out there for flood insurance. Data from FEMA show that the policyholders in the Peace Garden state enjoy some of the lowest premiums in the country, yet they receive some of the highest coverage in terms of insured value per dollar of premium (see chart below). Why that's the case is not exactly clear, and FEMA officials did not respond immediately to queries on the matter.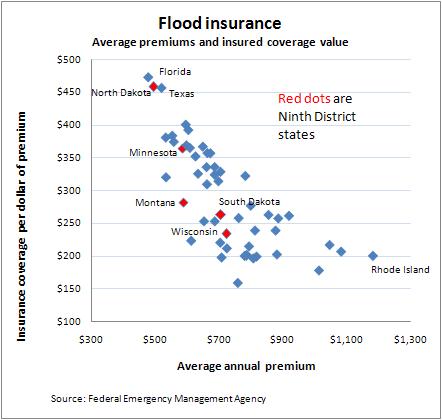 Regardless, more North Dakotans might want to consider insuring their homes and livelihoods from disasters, because they are not exactly unique occurrences. According to the state Department of Emergency Services, there have been 28 presidential declarations in the state since 1993—most of them for floods—including one every year, save for 2008. Last year there were four separate declarations, and this year there are sure to be several additions. Two counties (Benson and Walsh) have been designated as disaster zones 19 times over this period, and virtually all counties in the eastern two-thirds of the state have had double-digit disasters.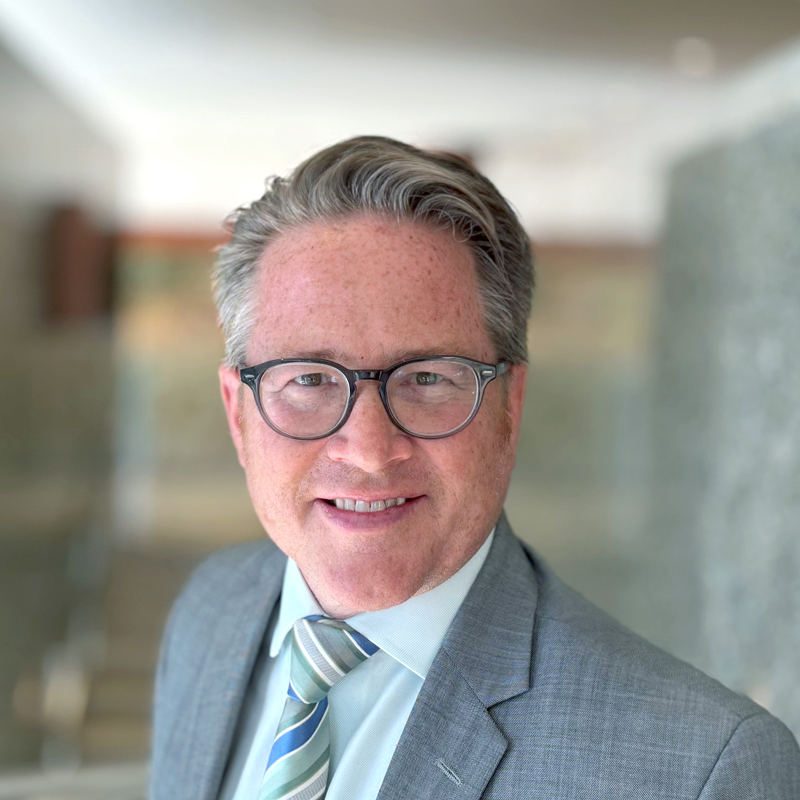 Request as a speaker
Ron Wirtz
Editor, fedgazette
Ron Wirtz is a Minneapolis Fed regional outreach director. Ron tracks current business conditions, with a focus on employment and wages, construction, real estate, consumer spending, and tourism. In this role, he networks with businesses in the Bank's six-state region and gives frequent speeches on economic conditions. Follow him on Twitter @RonWirtz.