To get a baseline sense for how OPEBs grow over time—and can become monstrous for some—look at such expenses for a government employer in a single year. Retirees and other covered beneficiaries incur health care and OPEB-related costs, and it is useful to track how much of that cost is apportioned to governments versus retirees.
In recent years, four local governments in Minnesota—two cities and two school districts—have completed actuarial studies looking at long-term, projected OPEB liabilities, all by the same actuarial firm (Van Iwaarden Associates of Minneapolis), which offers some methodological congruity for comparisons. These studies also provide a snapshot of current expenditures, thanks to the fact that each government pays its OPEBs on a pay-as-you-go basis. The studies show that annual OPEBs vary greatly, as does the cost that is passed along to retirees (see chart).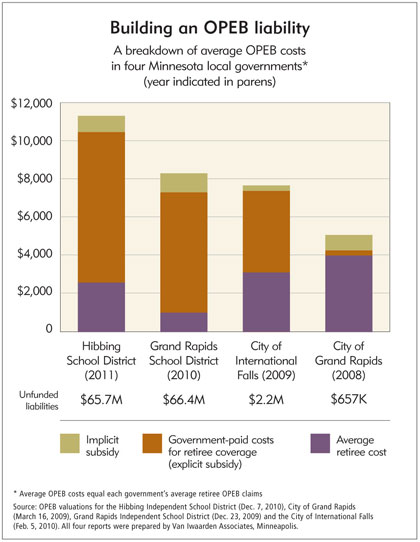 The Hibbing and Grand Rapids school districts, both in northeastern Minnesota, face accrued actuarial liabilities of about $66 million each; as a portion of payroll, that's equal to almost 600 percent for Hibbing schools and 340 percent in the Grand Rapids district.
The annual cost picture tells a somewhat different story. Hibbing's total and net government costs per retiree are much higher, in part because it offers more benefits, like life insurance. That's one reason its long-term accrued liabilities rival those of Grand Rapids, which is a much larger school district with a larger pool of current retirees (348 and 278, respectively).
The cities of Grand Rapids and International Falls also offer a useful comparison. International Falls is slightly smaller in population and active employees. But its accrued liability is three times that of the larger Grand Rapids because it has more retired members receiving OPEBs (26 and 10, respectively), and it pays a much larger portion of retiree benefit costs (see chart). In fact, the bulk of long-term OPEB liabilities for Grand Rapids comes not from health care, but from life insurance coverage for nine of the 10 retirees. Still, accrued liabilities as a percentage of payroll in Grand Rapids (20 percent) and International Falls (80 percent) are a fraction of levels in the two school districts.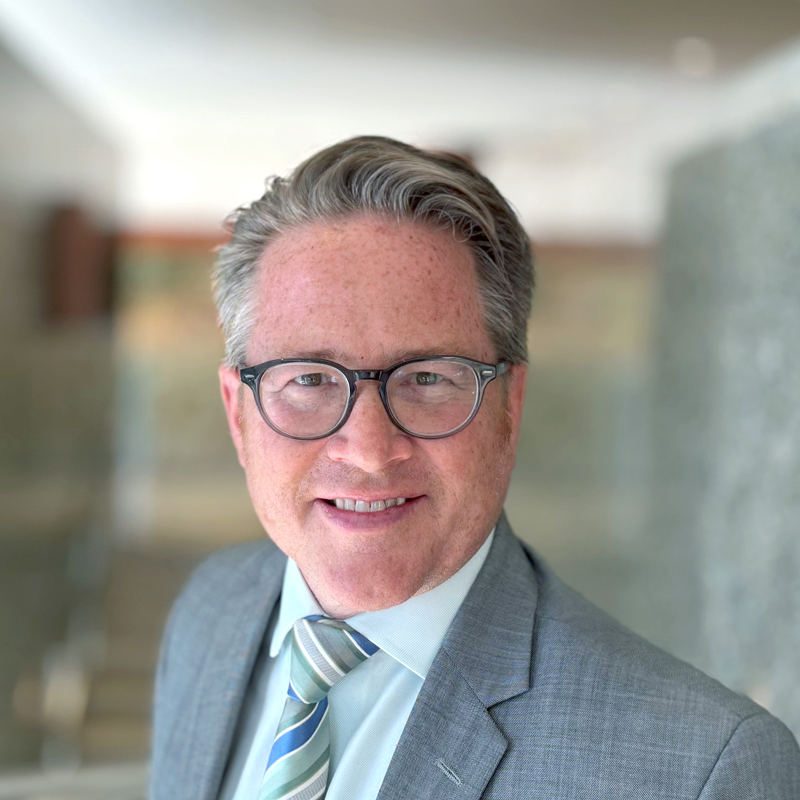 Request as a speaker
Ron Wirtz
Editor, fedgazette
Ron Wirtz is a Minneapolis Fed regional outreach director. Ron tracks current business conditions, with a focus on employment and wages, construction, real estate, consumer spending, and tourism. In this role, he networks with businesses in the Bank's six-state region and gives frequent speeches on economic conditions. Follow him on Twitter @RonWirtz.