District manufacturing sees solid job uptick in 2011
In an otherwise lackluster year for employment, job growth in manufacturing last year was generally robust and widespread across the Ninth District.
Among the district's 303 counties, total manufacturing employment grew a shade over 3 percent in 2011. The strongest growth was in North and South Dakota (4.7 and 5.6 percent, respectively). But there aren't many obvious localized patterns, save for generally positive employment growth.
For example, just over 70 percent of district counties—with valid counts—registered manufacturing job gains (see Chart 1). But that ignores a significant geographic hole in the manufacturing data; small populations in rural counties meant that job figures for more than 40 percent of all counties in Montana and the Dakotas were too low to be released for privacy reasons.
But small size was not an inhibitor for manufacturing growth. Broken down by county size, aggregate job trends have been pretty consistent across the district both during the recession and in 2011. Job losses from 2007 to 2010 averaged between 10 percent and 20 percent among counties of all sizes, while job gains last year ranged from 2 percent to 4 percent, with medium-sized counties generally faring the best (see Chart 2).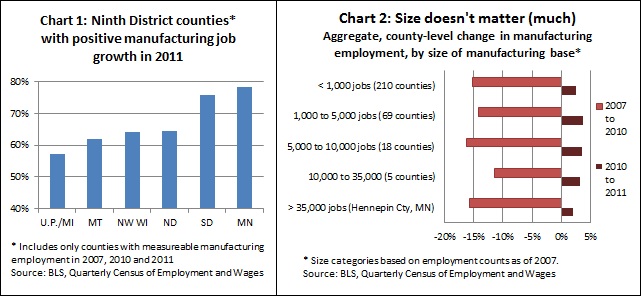 Job gains among large counties in each state were also "positively mixed." Minnehaha County in South Dakota, home to Sioux Falls—saw modest manufacturing growth of 2.2 percent last year. In contrast, Cass County, N.D. (home to Fargo) grew by almost 10 percent. Hennepin County—home to Minneapolis and more manufacturing jobs than North and South Dakota combined—saw 2 percent growth.
This year, most indicators suggest that manufacturing has continued to grow, though recent national and district-based surveys indicate that there has been some slowdown this summer. For much more data and analysis on manufacturing trends in the Ninth District, watch for the upcoming October issue of the fedgazette.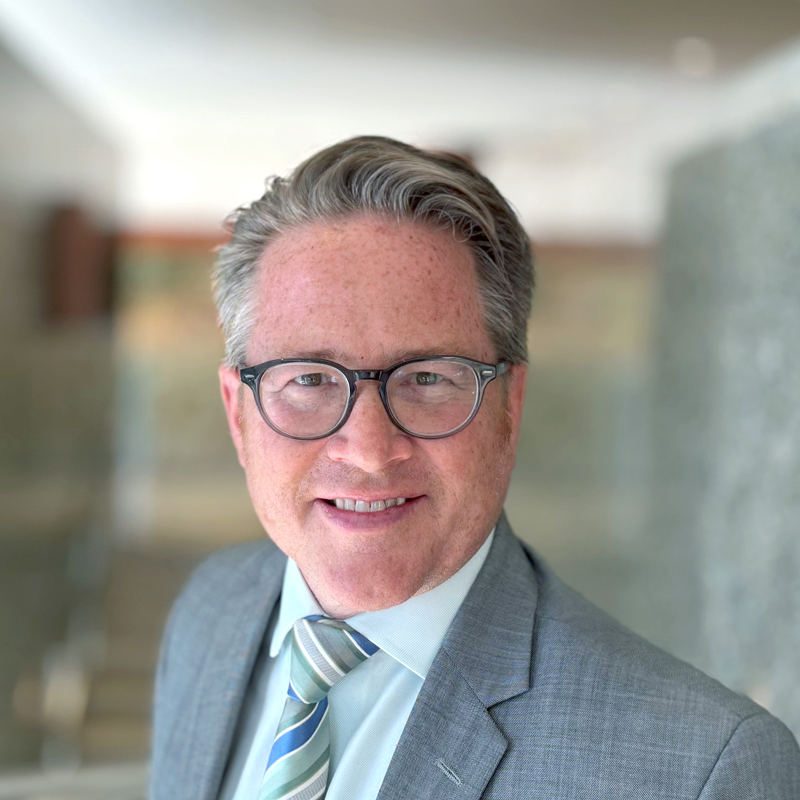 Request as a speaker
Ron Wirtz
Editor, fedgazette
Ron Wirtz is a Minneapolis Fed regional outreach director. Ron tracks current business conditions, with a focus on employment and wages, construction, real estate, consumer spending, and tourism. In this role, he networks with businesses in the Bank's six-state region and gives frequent speeches on economic conditions. Follow him on Twitter @RonWirtz.