Driver's seat: District car owners pay less for insurance
Nobody likes paying for things that might not get used, which is one of the reasons auto insurance doesn't rank real high on people's most-loved purchases. But drivers in the Ninth District pay a lot less for the comfort of knowing they are protected when the inevitable fender-bender occurs.
The National Association of Insurance Commissioners released a report this month outlining average premium costs for drivers across the country. It shows that average annual premiums in the district (for 2009, the most recent data available) are considerably lower than the national average (see chart). In fact, North Dakota, South Dakota and Wisconsin rank two-three-four in the country for cheapest car insurance (Iowa ranked first, by margin of $20).
The exception is Michigan, where insurance premiums are easily the highest of any district state, and 14 percent above even the national average. It's possible that drivers in the Upper Peninsula (who live in the Ninth District) pay lower rates than peers in lower Michigan (technically outside the district) given different underwriting factors like population density, which push premiums higher. But NAIC's report does not split out such in-state differences.
A NAIC source also pointed out that state insurance regulations—like required coverage and coverage levels—play a big role in average premiums, which might also explain why Minnesota drivers pay more than Wisconsin drivers, and Montana drivers pay significantly more than drivers in the Dakotas.
One other notable trend is that average auto insurance premiums—including liability, collision and comprehensive coverage—are getting cheaper (see box within chart). Since 2005, every district state has seen average premiums decline, led by Minnesota and the Dakotas, all of which saw a price drop of at least 10 percent.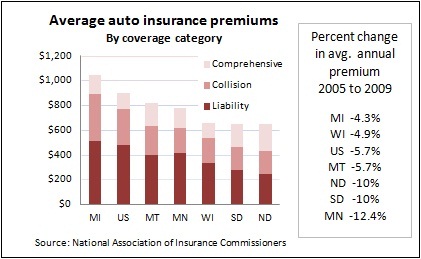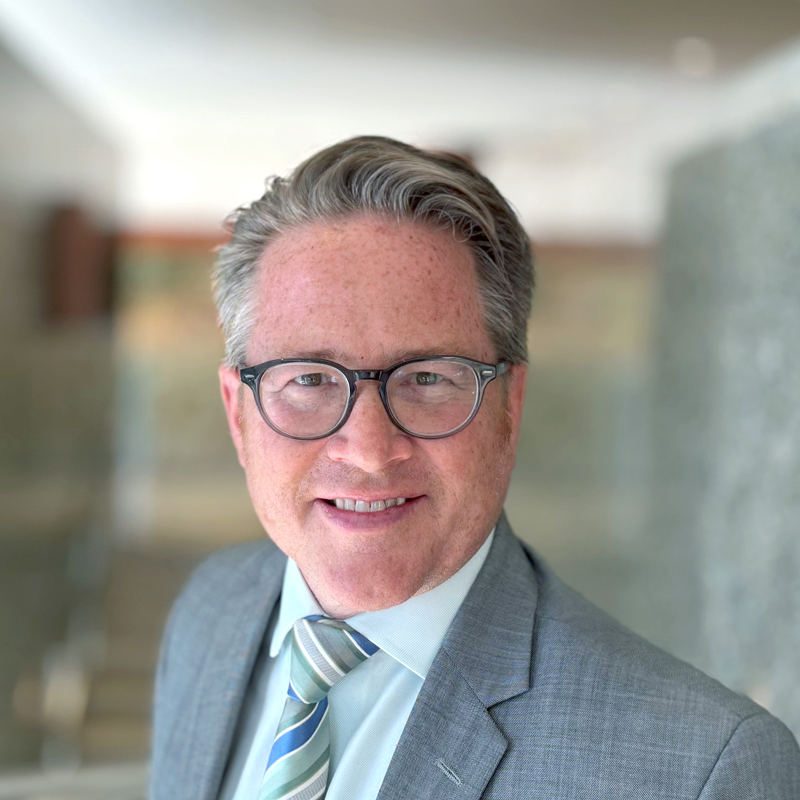 Request as a speaker
Ron Wirtz
Editor, fedgazette
Ron Wirtz is a Minneapolis Fed regional outreach director. Ron tracks current business conditions, with a focus on employment and wages, construction, real estate, consumer spending, and tourism. In this role, he networks with businesses in the Bank's six-state region and gives frequent speeches on economic conditions. Follow him on Twitter @RonWirtz.