Home prices rebounding across most of the district
Call it one more stick in the bridge to recovery. Nationwide, home prices in September rose by 5 percent over levels in September of last year, according to an index put out by CoreLogic, a real estate analytics firm. Better news yet, home prices rose even more in most of the district.
All district states except one saw increases between 6 percent and 9 percent (see chart, blue bars). Wisconsin home prices lagged considerably, at just 1 percent, which was in the bottom quarter of states. Seven states saw home values decline.
CoreLogic also measures home prices after stripping out foreclosed and other distressed properties (see chart, orange bars). Notable in the district is North Dakota, which actually saw prices for all homes (including distressed) rise more quickly than prices for nondistressed homes. One possible reason: The oil boom in the western part of the state has put housing in short supply, and buyers might be bidding more aggressively on distressed homes, which often are listed at discounted prices.
And here's another stick for the bridge: Preliminary CoreLogic data also suggest that national home prices rose stronger still in October, at 5.7 percent.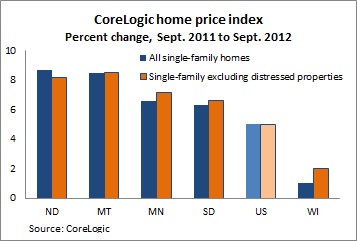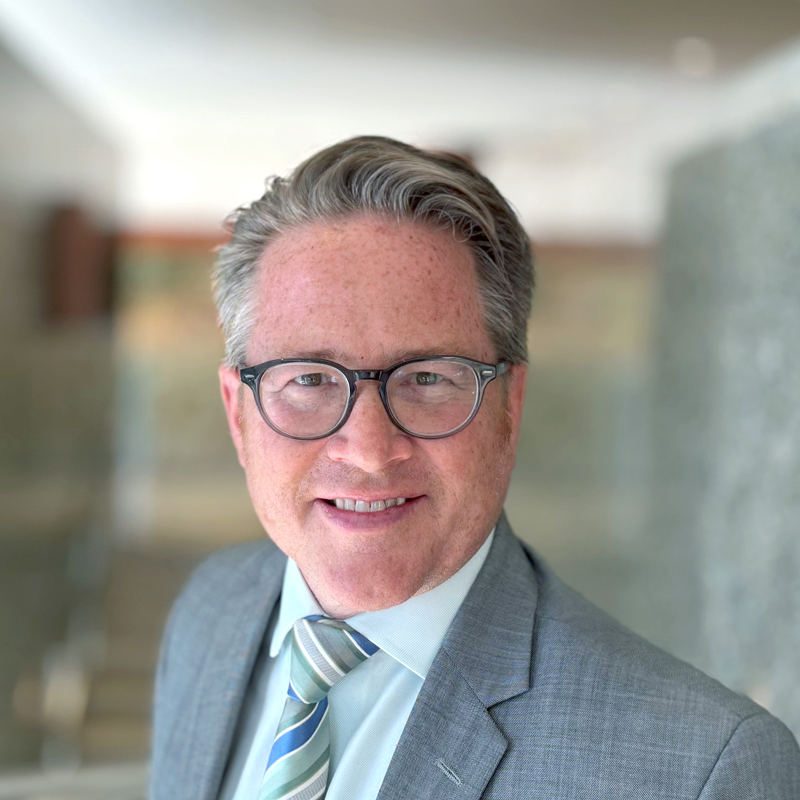 Request as a speaker
Ron Wirtz
Editor, fedgazette
Ron Wirtz is a Minneapolis Fed regional outreach director. Ron tracks current business conditions, with a focus on employment and wages, construction, real estate, consumer spending, and tourism. In this role, he networks with businesses in the Bank's six-state region and gives frequent speeches on economic conditions. Follow him on Twitter @RonWirtz.