Local governance: Practice makes perfect?
Minnesota and some other Midwestern states are widely regarded for good governance. Maybe that comes with practice, because Minnesota and other Ninth District states exercise a lot of governance.
Despite having just 4.4 percent of the country's population, five Ninth District states—Minnesota, Montana, the Dakotas and Wisconsin—have more than three times that share (14.2 percent) of local government units in the country, about 12,600 in all, according to data from the U.S. Census.
A good deal of that share stems from a preponderance of town and township units that govern the rural expanses that dominate much of the district and have few if any paid employees. Indeed, only 20 states recognize these geographically small units of government. But at every jurisdiction, the share of local governments in the district is more than double its share of total population (see Chart 1).
Nationwide, there is a unit of local government of some type for about every 3,500 people. Minnesota has the most units of local government in the district, with about 3,600, or one for roughly every 1,500 people. With 2,700 local governments, North Dakota has a local government unit for every 260 people.
Since 2007, most states have seen the number of local units decline, mostly as rural townships get annexed onto cities, or two similar units of government merge into a single larger unit. But among district states by 2012, there was a net gain thanks almost exclusively to Minnesota's increase of 106 units, many of them special district governments for things like watershed management and other special purposes (see Chart 2).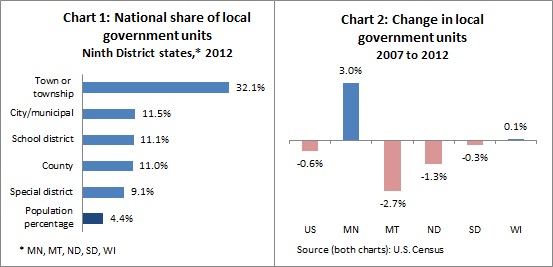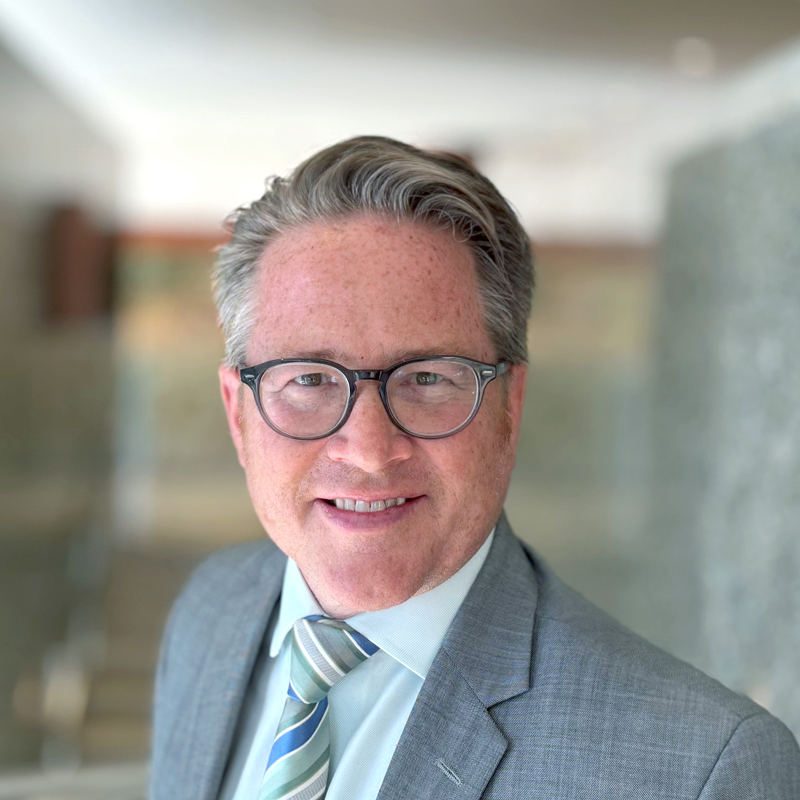 Request as a speaker
Ron Wirtz
Editor, fedgazette
Ron Wirtz is a Minneapolis Fed regional outreach director. Ron tracks current business conditions, with a focus on employment and wages, construction, real estate, consumer spending, and tourism. In this role, he networks with businesses in the Bank's six-state region and gives frequent speeches on economic conditions. Follow him on Twitter @RonWirtz.