Long-term care costs: Separate and unequal
A lot of attention is paid today to rising health care costs, especially for entitlement programs like Medicare and Medicaid, which cover much of the health care bills of the elderly and poor, respectively. But blanket statements about rising costs cover up a wide disparity of costs for seemingly similar services in different locations.
Long-term care costs for things like assisted living facilities and nursing homes across the Ninth District can vary by more than 40 percent within a state, according to the Genworth Cost of Care Survey, a six-year-old survey that is reportedly the first to publish costs for these health care services for all 384 U.S. metropolitan statistical areas (MSAs). Genworth Financial is a Fortune 500 financial services company and a major underwriter of long-term care insurance policies.
For example, the median annual cost of assisted living runs about $43,000 (give or take) in Minneapolis and Duluth, according to the survey. That compares with $29,500 in St. Cloud, which lies only about an hour from the Twin Cities (see Chart 1).
But that wasn't an anomaly. Every district state had a significant gap between the highest and lowest median cost for either assisted living or semi-private nursing home care. Most had disparities for both types of long-term care services. In North Dakota, the biggest disparity is at nursing homes, where median annual costs ranged from $62,000 in Fargo to $82,000 in Bismarck (see Chart 2).
The report's results are based on completed surveys from 6,300 assisted living facilities and 3,900 nursing homes nationwide. The survey did not reveal how many facilities were surveyed in each MSA, including those in the Ninth District. The report also has no ability to benchmark or otherwise measure the quality of service in relation to annual costs.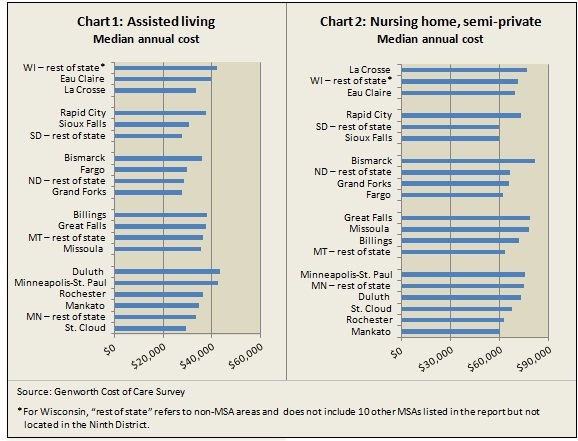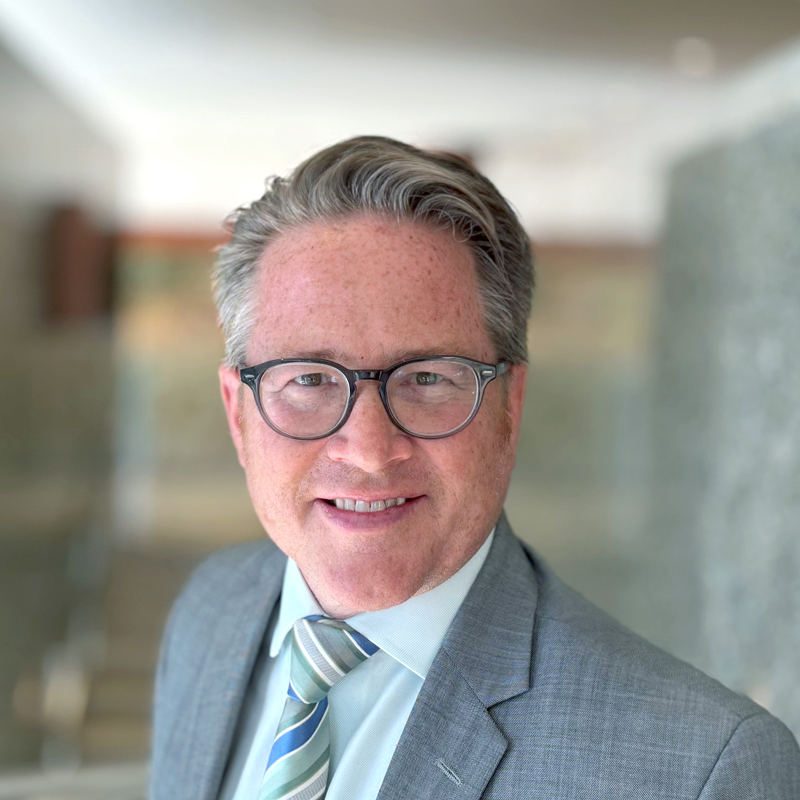 Request as a speaker
Ron Wirtz
Editor, fedgazette
Ron Wirtz is a Minneapolis Fed regional outreach director. Ron tracks current business conditions, with a focus on employment and wages, construction, real estate, consumer spending, and tourism. In this role, he networks with businesses in the Bank's six-state region and gives frequent speeches on economic conditions. Follow him on Twitter @RonWirtz.