Robert Frost redux: Levees make good neighbors, especially in Velva
The city of Minot and surrounding region is still recovering and rebuilding from last summer's devastating floods, when a raging Souris River damaged more than 4,700 residential, commercial, farm and public properties. A recent report by the U.S. Army Corps of Engineers put total structural damage at nearly $700 million.
But the floods would have exacted an even larger toll without emergency levees that were hurried into place when it became known that the region was in eminent danger of historic flooding. Though there was not enough time to build levees high enough to avoid catastrophic flooding in many places, the Corps estimates that an additional 1,500 structures would have been damaged, to the tune of more than $200 million, had no levees been erected (see table at bottom).
The tiny community of Velva, population 1,100, was the biggest beneficiary of emergency levees. A total of 29 homes and 5 businesses were damaged by the flood, totaling about $1 million. But emergency levees protected almost 500 structures, preventing $88 million in damage.
Minot and Burlington were the hardest hit, and the least saved, in a proportional sense. Minot suffered structural damages estimated at $577 million, while levees saved further damage to about 800 structures and $105 million in additional costs. Neighboring Burlington was barely spared; it suffered $32 million in property damage, and levees prevented just $94,000 in additional damage.
Total flood recovery costs also exceed these damage figures. Minot Mayor Curt Zimbelman recently told a U.S. Senate Budget Committee field hearing that the city's unmet needs for flood recovery total almost $1 billion, about half of which is for a flood control project that would protect the city from a similar event in the future.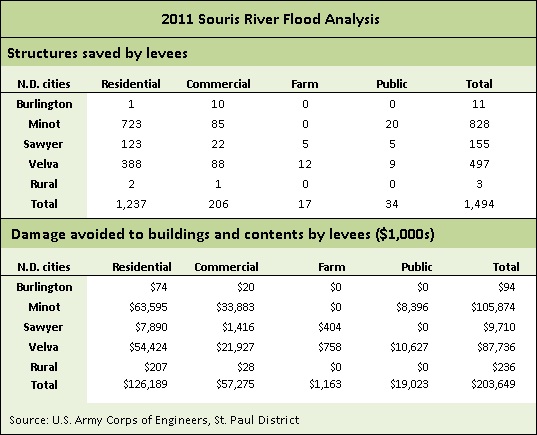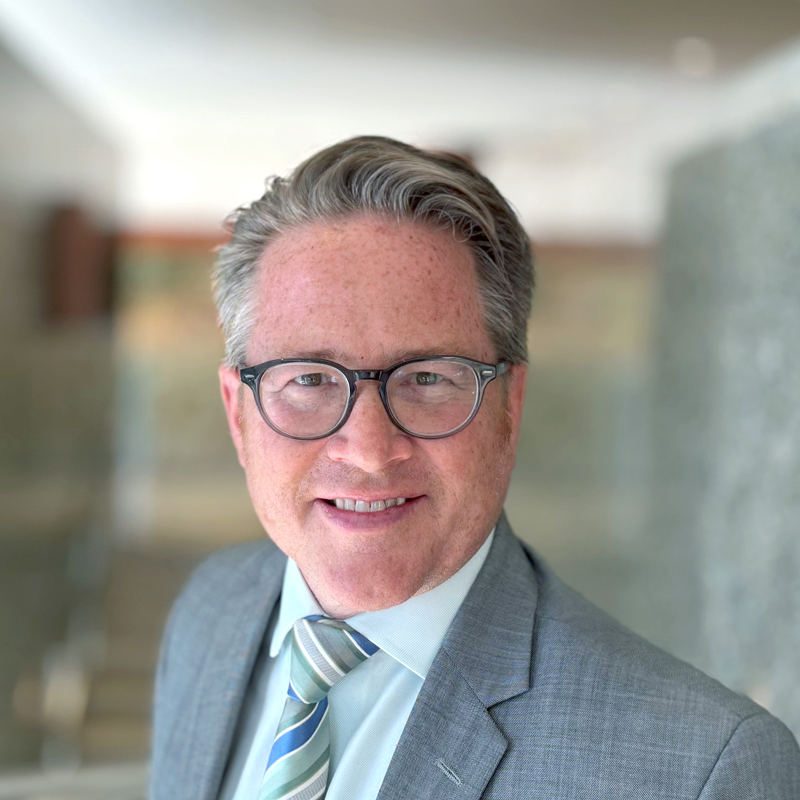 Request as a speaker
Ron Wirtz
Editor, fedgazette
Ron Wirtz is a Minneapolis Fed regional outreach director. Ron tracks current business conditions, with a focus on employment and wages, construction, real estate, consumer spending, and tourism. In this role, he networks with businesses in the Bank's six-state region and gives frequent speeches on economic conditions. Follow him on Twitter @RonWirtz.