State unemployment insurance programs appear to be on financial mend
With unemployment rates slowly improving, the safety net that supports jobless workers seems to be stabilizing in district states.
Last year, the fedgazette reported that state unemployment insurance (UI) programs were spending significantly more in benefits than they were receiving from contributions (a.k.a. taxes) from employers, which fund the UI program. Typically, states keep a fairly healthy cushion in their UI trust funds to handle shifts in the economy. But heavy job losses meant that trust funds were doling out more money than they were taking in, particularly given the extension of jobless benefits in most states well beyond the typical 26 weeks.
Trust fund balances plummeted as a result; those in Minnesota and Wisconsin have yet to recover (see chart). Technically speaking, Minnesota's trust fund currently is no worse off than last year, but has just $9 million (for the last three years, in fact), according to figures from the federal Bureau of the Public Debt. Wisconsin's dwindling trust fund fell another $25 million since early last year, to $14 million.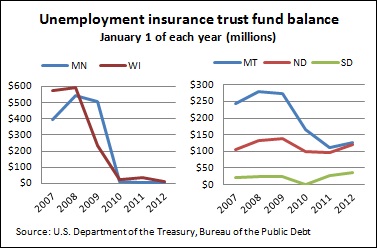 In contrast, last year saw the Dakotas and Montana strengthen their UI trust funds. South Dakota was in a dire predicament, with just $1 million in its trust fund in 2010. But a temporary surtax on business UI contributions, along with a comparatively strong economy and low unemployment, has put that state's trust fund above prerecession levels. The state also tends to keep a lower fund balance than either Montana or North Dakota because program benefits to the unemployed are lower.
Minnesota and Wisconsin were also among a gaggle of states whose UI programs bled so much cash they had to lean on emergency loans from the federal government to continue paying unemployment benefits. But this federal IOU shows that Minnesota's unemployment insurance program is also on the mend. Over the past year, the state has managed to winnow a $770 million federal debt down to $180 million.
Wisconsin is mostly still treading water. Its federal loan debt dropped from $1.4 billion last year to $1.3 billion as of mid-February—a small improvement (even given the drop in its trust fund) that suggests the state is at least taking in more UI contributions than it is spending in benefits. However, the state's federal loan debt is still the 10th highest in the country.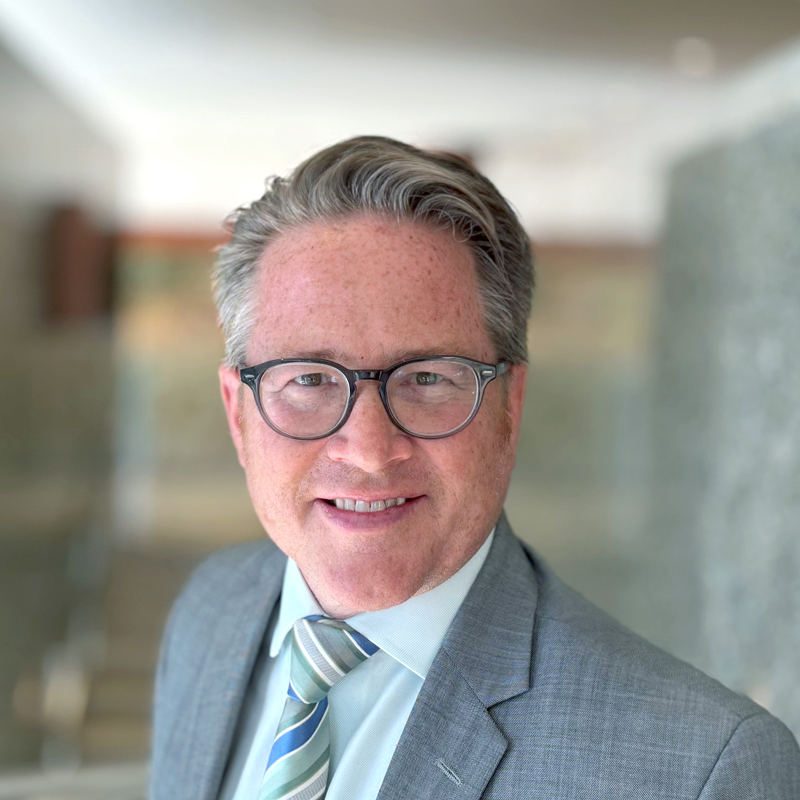 Request as a speaker
Ron Wirtz
Editor, fedgazette
Ron Wirtz is a Minneapolis Fed regional outreach director. Ron tracks current business conditions, with a focus on employment and wages, construction, real estate, consumer spending, and tourism. In this role, he networks with businesses in the Bank's six-state region and gives frequent speeches on economic conditions. Follow him on Twitter @RonWirtz.