Wisconsin ratepayers hot over staying cool
In a summer with record heat, Wisconsin residents and businesses are finding out firsthand the high cost of keeping things cool inside. In fact, they are paying more than most for that comfort, according to a June energy assessment by the Public Service Commission of Wisconsin. But that wasn't the case just a decade ago.
Back in 2002, retail power prices for residential, commercial and industrial customers were average to below average compared with neighboring states and the nation. Over the next eight years, Wisconsin's electricity rates for all types of customers went up steadily. The state now has the highest, or nearly the highest, electricity rates among neighboring states across all three customer categories. It also has higher rates than the national average for residential and industrial power, and very similar rates for commercial power (see chart).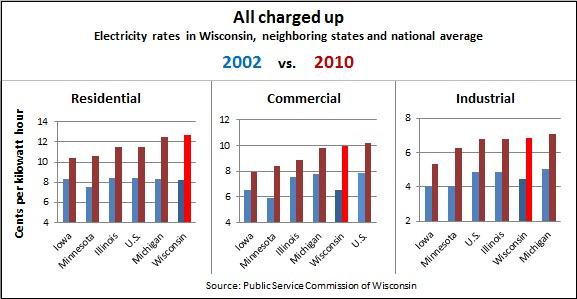 Among several drivers behind these rate increases, like higher costs for input fuels and spot-power purchases, the report offers some historical context, attributing the state's rising prices mostly to its position in the long construction cycle for new power generation and transmission, and the subsequent timing of two recessions.
Improvements to electricity infrastructure to meet future power demand and service reliability needs are years—even decades—in the making for utilities. Wisconsin's economy was quite strong in the 1980s and 1990s and, as a result, "Wisconsin entered the (electricity) construction cycle earlier than other states in the Midwest." Utilities that built new generation facilities in the 1990s and early 2000s were entitled to recover those costs, which led to higher rates as the state's economy—and particularly its power-hungry manufacturing base—started to struggle even before the official start of the 2001 recession.
The state's economy has yet to regain strong footing, and the most recent recession compounded cost-recovery efforts by utilities because many saw a decline in electricity sales (and thus revenue) from the economic slowdown and increased energy conservation efforts. Still, because of their special regulated status, some utilities were allowed to raise rates again.
Even the commission acknowledged the irony, saying that "rate increases during a general usage downturn are confusing to customers … (m)any ratepayers have expressed their anger and frustration publicly and directly to the Commission about utilities raising rates during a time when they are using less in order to reduce their energy costs."
The report notes, however, that all is not lost for ratepayers in Wisconsin. Having made the investments in new generation, if the economy ever returns to robust growth—and electricity use—"new cost-competitive plants will be positioned to potentially sell any additional energy into the wholesale market benefitting retail customers, because such revenues are directly credited to a utility's expected revenue requirement during a rate proceeding, reducing the amount of money to be collected from ratepayers."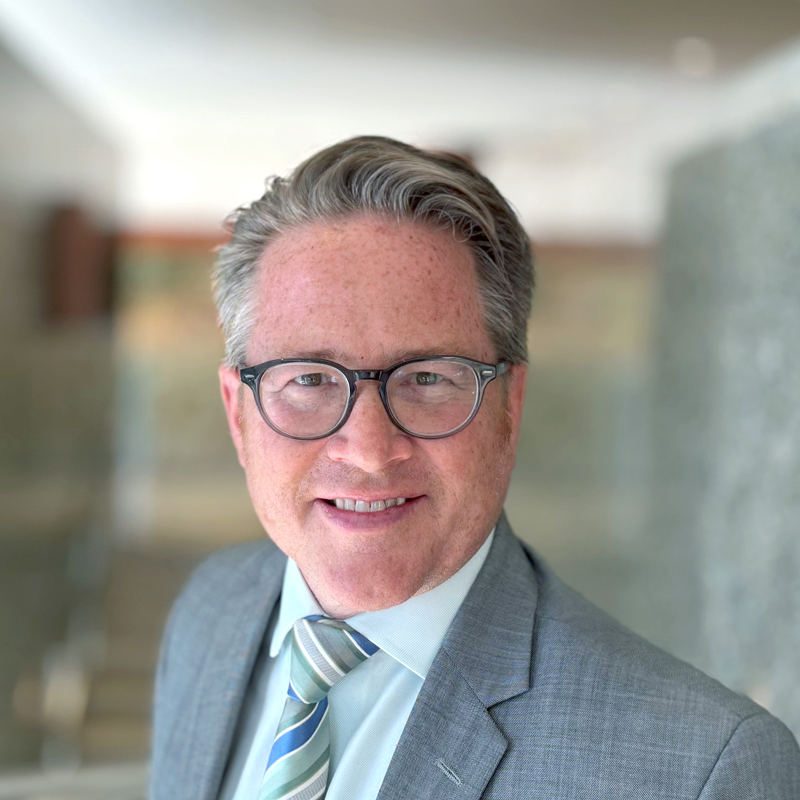 Request as a speaker
Ron Wirtz
Editor, fedgazette
Ron Wirtz is a Minneapolis Fed regional outreach director. Ron tracks current business conditions, with a focus on employment and wages, construction, real estate, consumer spending, and tourism. In this role, he networks with businesses in the Bank's six-state region and gives frequent speeches on economic conditions. Follow him on Twitter @RonWirtz.