Workers' comp rates trending downward, at least through 2010
During the sluggish economy, Minnesota employers are seeking ways to reduce costs, and many are likely thankful to see workers' compensation costs trending lower, according to data in a recent report by the Minnesota Department of Labor & Industry.
Employers are required to have workers' compensation insurance or be self-insured against workplace accidents. The report shows that firms have been paying steadily lower costs per $100 of payroll in recent years. This mirrors a similar pattern seen nationwide, according to an annual report by the National Academy of Social Insurance (see Chart 1).
One of the reasons for lower average costs is likely the result of steadily declining rates in workplace claims, which have dropped below five for every 100 full-time equivalent workers (see Chart 2). This has helped offset a rise in the average cost of individual claims over the same period, especially for medical benefits, which increased by 15 percent (to $5,550 per claim) from 2006 to 2009 (the most recent figures available). Average indemnity benefits—direct compensation to workers for lost wages—rose 3 percent per claim over this period, to $3,530, but that figure is down $170 from 2008. (All benefits are also adjusted for wage growth over this period.)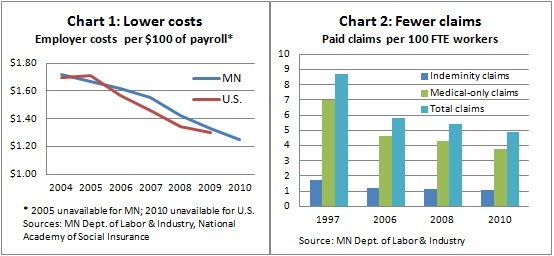 Claims are down for a variety of reasons, some of them related to the current economic slowdown, while others stem from long-term shifts in the economy. For example, employers are reportedly spending more time and money on workplace training in an effort to avoid workplace accidents and injury. The economy has also shifted away from manual-labor jobs in factories and elsewhere that are more likely to induce injuries and claims. The state report noted that the economic slowdown can also affect the claim rate.
In the same way the broader economy has moved away from manual-labor jobs, the recession dealt a harsh blow to construction jobs, which have a high accident rate. Work speed is also a factor in workplace injuries, and a sluggish economy can slow production rates. Employment losses during a recession affect less-experienced workers, who tend to be more accident prone. Workers might also file fewer claims during tough economic times for fear of job security.
But the workers' comp coin has two sides. As the state report said, laid-off workers might also have a greater incentive to make a claim out of economic hardship "because lay-off is no longer a risk."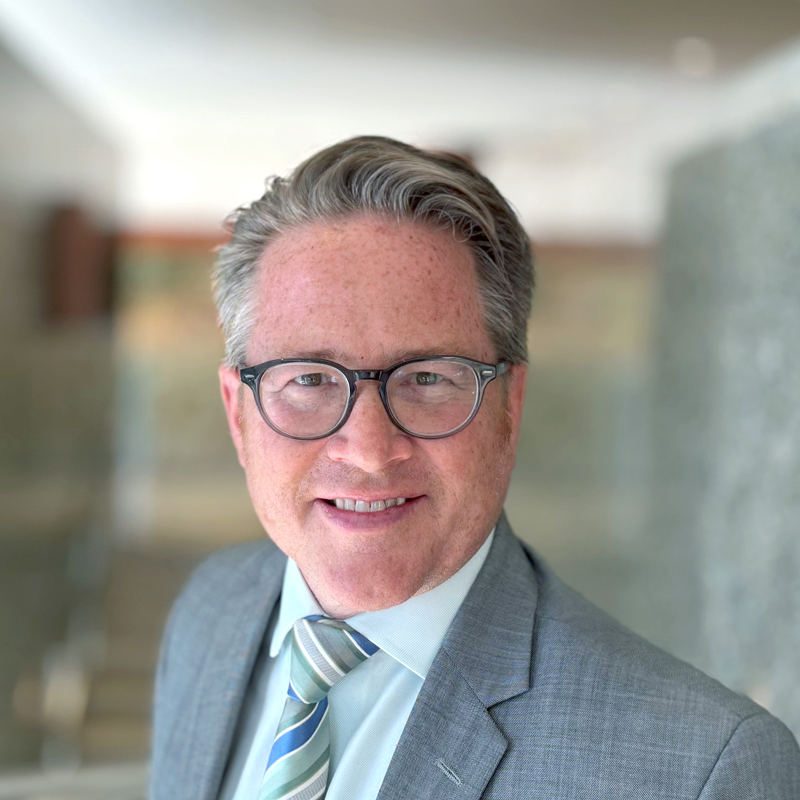 Request as a speaker
Ron Wirtz
Editor, fedgazette
Ron Wirtz is a Minneapolis Fed regional outreach director. Ron tracks current business conditions, with a focus on employment and wages, construction, real estate, consumer spending, and tourism. In this role, he networks with businesses in the Bank's six-state region and gives frequent speeches on economic conditions. Follow him on Twitter @RonWirtz.