A leaky drinking water system
The heat of summer is probably the best time to let you know your drinking water infrastructure is badly in need of some upgrades.
In 2011, the Environmental Protection Agency began a nationwide assessment of drinking water systems, randomly surveying more than 2,700 medium and large community water systems. The survey collected data on capital improvement projects that system respondents deemed necessary over the coming 20 years. Improvements included replacement or rehabilitation of existing infrastructure due to age or deterioration, as well as new or expanded infrastructure necessary for current population needs or to comply with regulatory requirements.
Last month, the EPA released its final report, which estimated nationwide needs of $376 billion, a slight increase in the amount identified in a similar 2007 survey ($369 billion). Among Ninth District states, the report pegged capital investment needs for Minnesota and Wisconsin at $7 billion and $6.7 billion, respectively. (These were the only district states with enough surveys to allow for a state-based breakdown.) Needs in Minnesota rose more than 8 percent from the 2007 survey, while Wisconsin drinking water needs rose by almost 2 percent.
The report broke down needs by system size as well as capital investment categories (distribution, treatment, etc.). The needs of the two states were very similar in terms of categories—for example, the majority of investment needs in both states lie in transportation and distribution systems (see Chart 1). But Minnesota has a larger need among medium-sized drinking water systems (see Chart 2).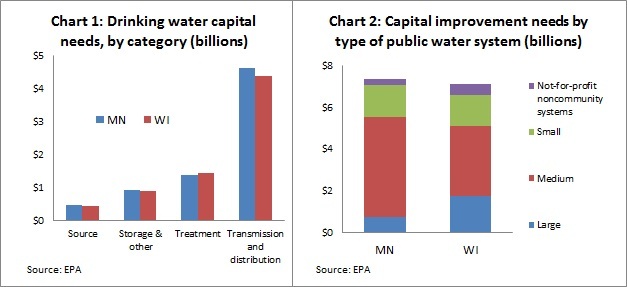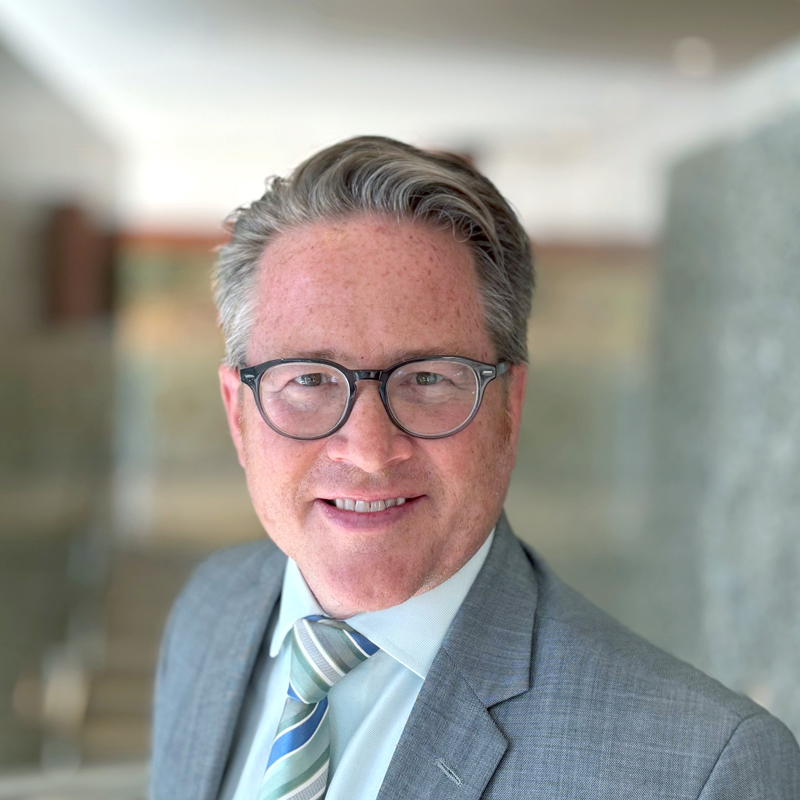 Request as a speaker
Ron Wirtz
Editor, fedgazette
Ron Wirtz is a Minneapolis Fed regional outreach director. Ron tracks current business conditions, with a focus on employment and wages, construction, real estate, consumer spending, and tourism. In this role, he networks with businesses in the Bank's six-state region and gives frequent speeches on economic conditions. Follow him on Twitter @RonWirtz.