City employment: Help wanted, maybe
While the evidence is modest, there are small signs of recovery in public employment, at least among some larger Ninth District cities.
Public employment is typically quite stable over time. During the Great Recession, it lagged the downward spiral of private employment thanks largely to the federal stimulus of 2009. Once those funds to local governments were spent, employment levels started falling across the nation and district and continued through 2012 (see January fedgazette for more discussion).
With many public budgets now rebounding, or at least getting out of serious deficits, some local governments appear willing to entertain the idea of adding staff. Employment figures were investigated for larger cities in the Ninth District with employment levels over 200 (the list is not exhaustive, as not all cities post recent budgets or employment figures online).
Among 20 cities with available data, employment estimates for fiscal year 2013 show the job bleeding has stopped, at least temporarily, and for some (see Chart 1). The combined employment of the 20 cities grew 0.4 percent—70 jobs—in FY2013 compared with a loss of about 275 jobs over the previous two fiscal years. Bismarck, N.D., saw easily the highest job growth, at 4.2 percent, but eight other cities saw modest growth, including both Minneapolis and St. Paul.
But it appears that many local governments are not quite out of the fiscal woods yet. Two cities saw no growth, and the balance of 18 cities was split evenly between positive and negative job growth in FY2013 (see Chart 2). Grand Forks, N.D., took the biggest hit, as city employment dropped 1.4 percent, according to city budget figures.
William Thomas, Minneapolis Fed intern, contributed data to this report.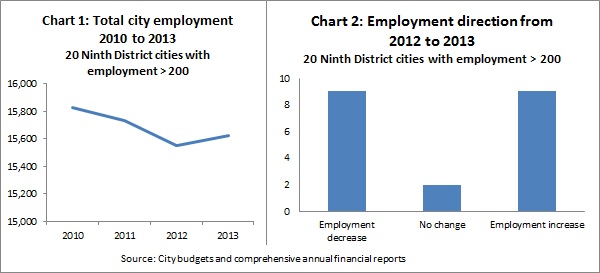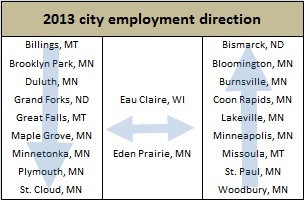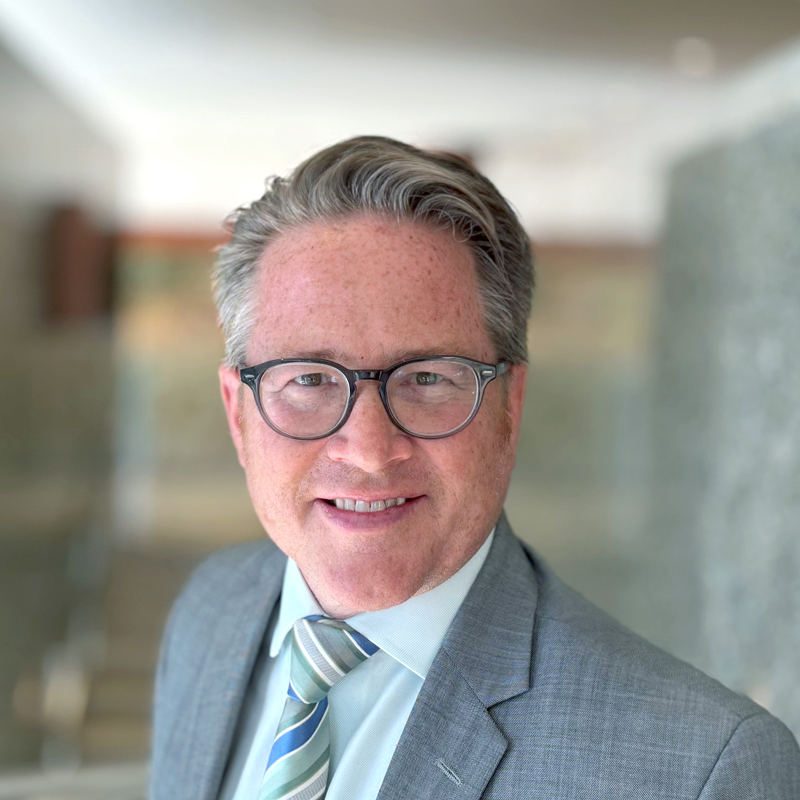 Request as a speaker
Ron Wirtz
Editor, fedgazette
Ron Wirtz is a Minneapolis Fed regional outreach director. Ron tracks current business conditions, with a focus on employment and wages, construction, real estate, consumer spending, and tourism. In this role, he networks with businesses in the Bank's six-state region and gives frequent speeches on economic conditions. Follow him on Twitter @RonWirtz.