Dusting off the construction hammers
It's been a long road, but signs of the housing recovery continue to build.
The U.S. Census recently released annual housing data showing that last year saw significant housing growth across the Ninth District and the country (see Chart 1). While growth is good news, the data context is critical. The preceding year was one of the poorest on record. Still, five Ninth District states saw total permits rise at least 20 percent; all but Wisconsin saw permits increase more than 30 percent. Growth occurred in both single-family and multifamily categories; booming North Dakota was the only state to see a bigger increase in single-family permits.
But the show stopper was multifamily permit growth in Minnesota last year, which rose more than 200 percent over 2011. While the state's outlier growth comes in part from a poor 2011, the 6,700 multifamily permits were the most since 2005. A dearth of new multifamily units since then has led to steadily tighter rental vacancy rates in the Twin Cities and across the state (see Chart 2), and is likely a major factor in the state's hyper multifamily growth last year.
For more discussion about rental markets in Minnesota and the rest of the Ninth District, see the July 2012 fedgazette.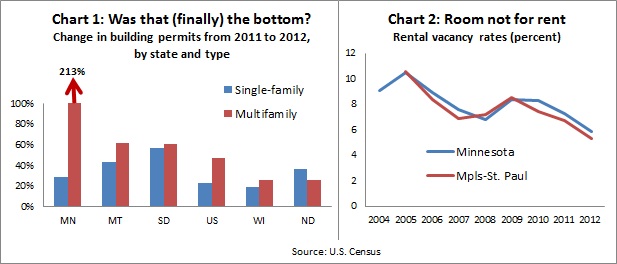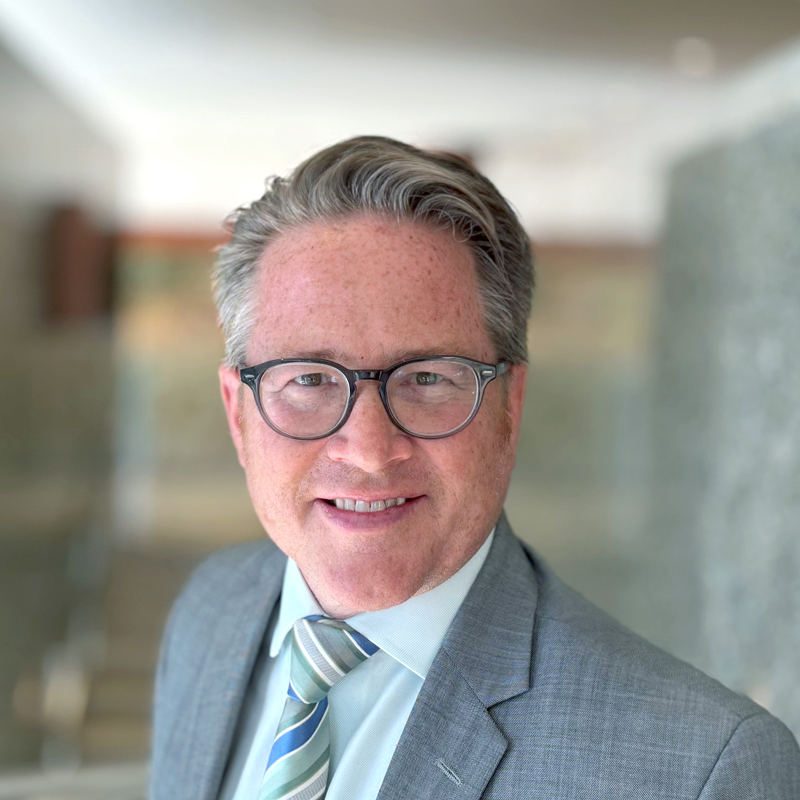 Request as a speaker
Ron Wirtz
Editor, fedgazette
Ron Wirtz is a Minneapolis Fed regional outreach director. Ron tracks current business conditions, with a focus on employment and wages, construction, real estate, consumer spending, and tourism. In this role, he networks with businesses in the Bank's six-state region and gives frequent speeches on economic conditions. Follow him on Twitter @RonWirtz.