Manufacturing in Ninth District more optimistic
After a brief lull in the second half of last year, manufacturers in the Ninth District appear to be getting a second wind of optimism, especially compared with their national peers.
Survey results from the April Mid-America Business Conditions Index show that manufacturers in Minnesota and North Dakota are growing in their overall optimism, while U.S. manufacturers have declined for three straight months and are close to negative in their sentiment (an index score above 50 indicates expansion, while an index below 50 indicates contraction). Minnesota's index for new orders has also rebounded strongly for the past two months. While South Dakota declined in overall sentiment last month, it remains several points above the United States.
Respondents from these three district states (Wisconsin and Montana are not part of this survey) were upbeat on the employment front as well. After a slowdown in hiring sentiment in North Dakota through the early part of this year, April figures almost jumped off the chart. Hiring sentiment has been more moderate in Minnesota and South Dakota, but both are on a steady upswing, especially compared with the nation, which has been trending down in recent months.
Scores are based on surveys of purchasing managers in these states and are conducted monthly by Creighton University. The U.S. results are also mirrored in a similar but different index of purchasing managers by Markit, a global financial information services company. Markit's survey does not have a district component, but its April survey saw the U.S. index drop to 52.1, the weakest manufacturing expansion in six months.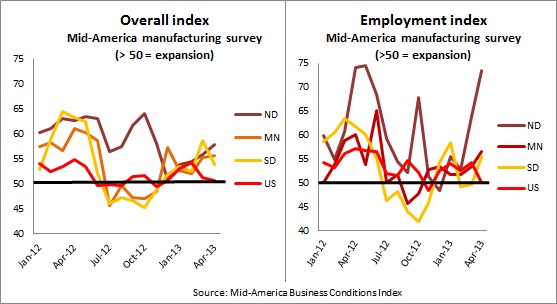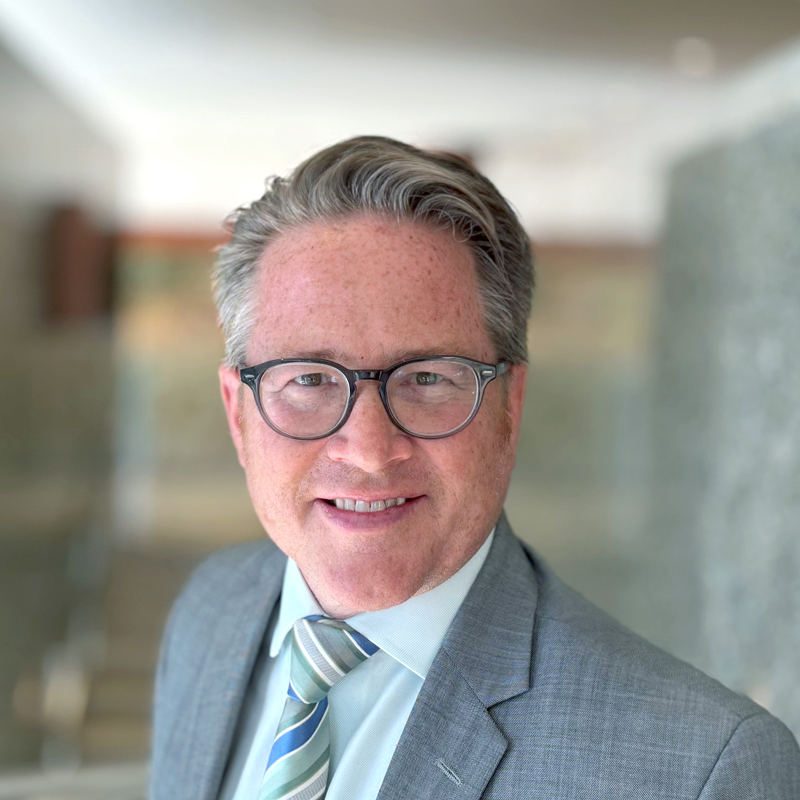 Request as a speaker
Ron Wirtz
Editor, fedgazette
Ron Wirtz is a Minneapolis Fed regional outreach director. Ron tracks current business conditions, with a focus on employment and wages, construction, real estate, consumer spending, and tourism. In this role, he networks with businesses in the Bank's six-state region and gives frequent speeches on economic conditions. Follow him on Twitter @RonWirtz.