Minnesota getting in the broadband fast lane
While high-speed internet access is not quite universal, subscribers in Minnesota have seen strong upgrades in high-end availability in just a year and a half, according to Connect Minnesota, a nonprofit advocate for broadband access.
Technically, broadband is defined as anything over 768 kilobits per second (kbps), and close to 100 percent of people in Minnesota have access to this level of service (or better). Of course, that's abysmally slow by today's standard. Speeds of 3 megabits per second (mbps) generally allows for consistent web browsing, but higher speeds are necessary for efficient video  streaming — upwards of 10 mbps for high-definition video.
Recent surveys by Connect Minnesota show that access in the state is expanding fastest at the high end. From December 2011 to May 2013, the percentage of households with access to 100 mbps or more went from 45 percent to 76 percent (see chart). Smaller, but still substantial gains were also made at speeds that were somewhat slower but still many times faster than the federally defined minimum.
The greatest concentrations of high-end speeds are found in the Twin Cities, but also in a large swath of rural Polk County, along the Red River bordering North Dakota—the result most likely of being across the river from Grand Forks (see map from Connect Minnesota). The map also shows large areas still unserved by broadband, but these are mostly wilderness areas with few households, such as the Boundary Waters Canoe Area.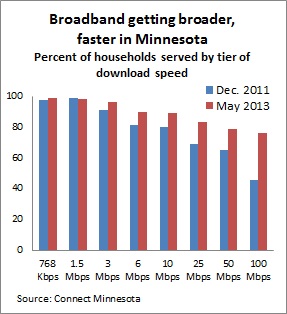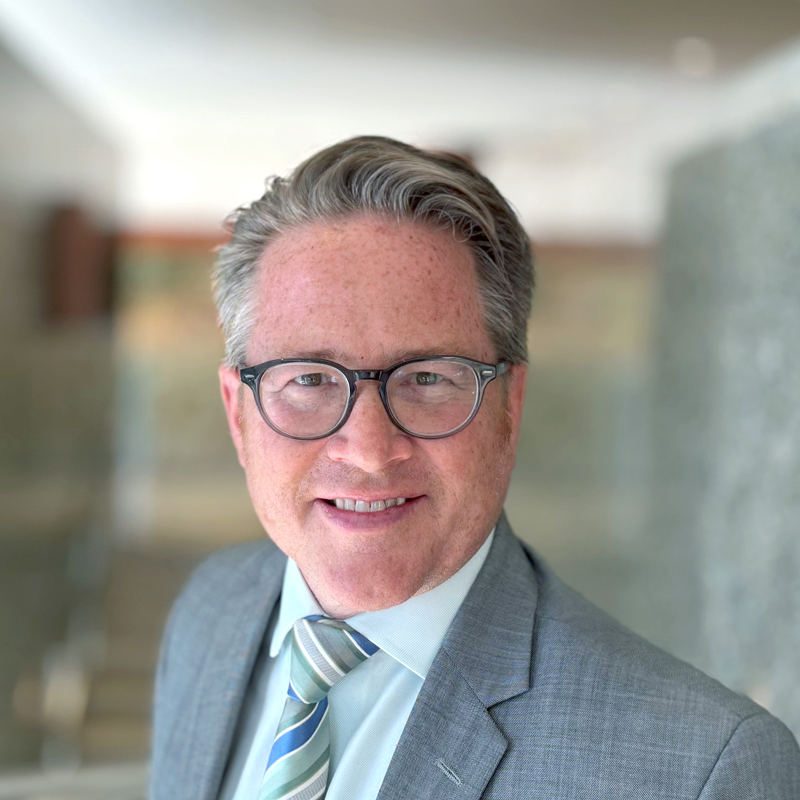 Request as a speaker
Ron Wirtz
Editor, fedgazette
Ron Wirtz is a Minneapolis Fed regional outreach director. Ron tracks current business conditions, with a focus on employment and wages, construction, real estate, consumer spending, and tourism. In this role, he networks with businesses in the Bank's six-state region and gives frequent speeches on economic conditions. Follow him on Twitter @RonWirtz.