Send me your poor: Uncompensated care in Minnesota hospitals
While the nation debates and awaits the implementation of the federal Affordable Care Act, hospitals are busy going about the business of taking care of the sick and infirm. Every year Minnesota hospitals provide service to thousands of poor patients and other people who cannot pay their medical bills, forgoing hundreds of millions in revenue.
The value of this so-called uncompensated care—the sum of both charity care and bad or uncollectible debt—is a source of pride for many hospitals, but also a matter of definition, according to the most recent figures from two statewide health organizations.
Earlier this month, the Minnesota Hospital Association noted that uncompensated care topped $500 million for the first time in 2011. However, adjusted for inflation, these costs have hardly risen since 2007 (see chart, at bottom). What's more, Minnesota Department of Health figures suggest that uncompensated care costs are about 40 percent lower than MHA figures, but increasing at a slightly faster pace.
The discrepancy comes from the charges applied to these medical services. When reporting uncompensated care, health care organizations typically apply full retail prices. However, very few patients pay retail rates; service prices for patients with public and private insurance come with negotiated discounts, and even patients paying cash can negotiate discounts.
The state Department of Health, on the other hand, adjusts uncompensated care to a cost basis that better reflects the actual cost of care that is incurred by the provider, acknowledging that the adjustment "is only an estimate," but is similarly used by the American Hospital Association.For a more detailed discussion on health care pricing, see the fedgazette article, "The semantics of health care prices."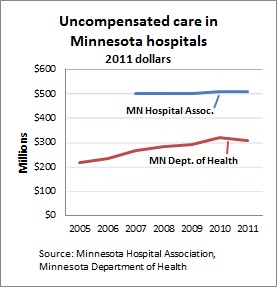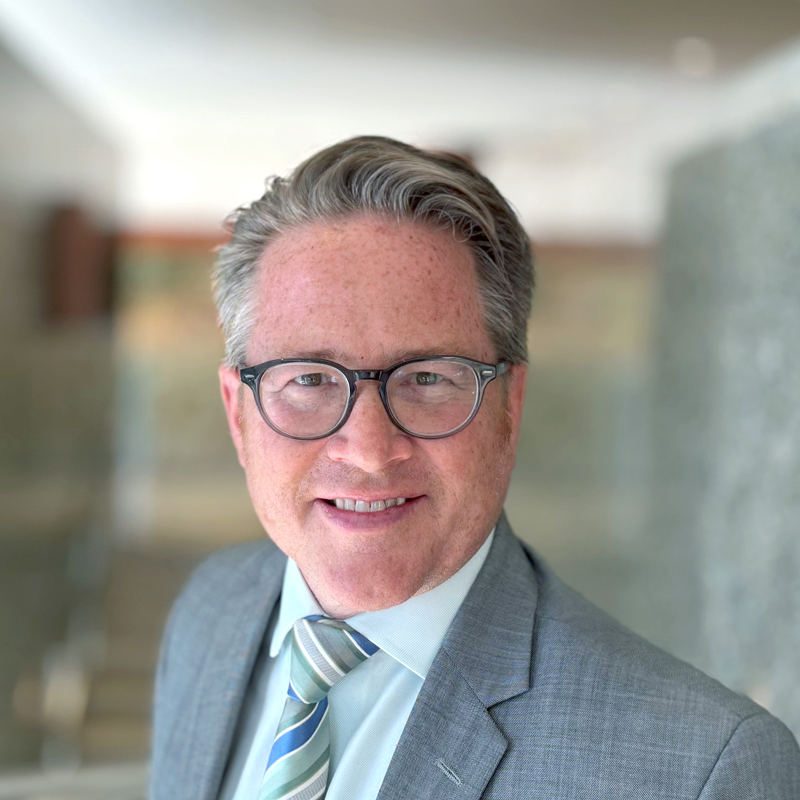 Request as a speaker
Ron Wirtz
Editor, fedgazette
Ron Wirtz is a Minneapolis Fed regional outreach director. Ron tracks current business conditions, with a focus on employment and wages, construction, real estate, consumer spending, and tourism. In this role, he networks with businesses in the Bank's six-state region and gives frequent speeches on economic conditions. Follow him on Twitter @RonWirtz.