Some oil for the kids, too
Oil has meant many things to North Dakota over the past decade. Along with reversing the state's population decline, it has pumped new life—students, workers and revenue—into many of the state's K-12 schools.
The state's K-12 population has risen from 94,000 in 2007-08 to 99,000 in the current school year, according to the state Department of Public Instruction. Some of the strongest growth has occurred in the 17 western counties in or near the Bakken oil patch. The school district of Williston, the heart of the Bakken, has seen its enrollment rise from 2,100 to 2,800 students over this period.
As a result, school districts are hiring more teachers and other staff. A fedgazette survey of North Dakota school district administrators (with 65 respondents out of about 180 districts statewide) found that more than half added staff last year (see left chart). Employment gains were realized in every quadrant of the state, but were more prevalent in the west. Among 18 respondents in the northwest part of the state, 15 reported employment gains and three reported no change.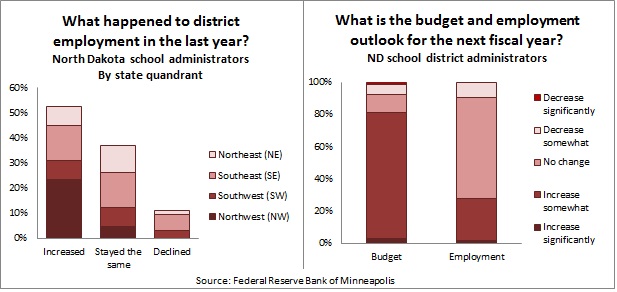 School officials have more modest employment expectations for this year—about one-quarter believed they will add school workers (see right chart).
But regardless of location, the large majority are expecting higher revenues. That comes, in part, from higher enrollments, which are part of the education funding formula. But it's also due to a state education trust that, thanks to fast-growing taxes on oil activity, has grown from $1 billion to $2 billion over the past three years. This after it took more than 100 years to earn the first billion dollars, according to a state source.
The so-called Common Schools Trust Fund distributed about $92 million to school districts in the 2011-13 biennium—about 5 percent of statewide education expenditures—and trust fund officials have said they expect that figure to go up considerably in the next biennium.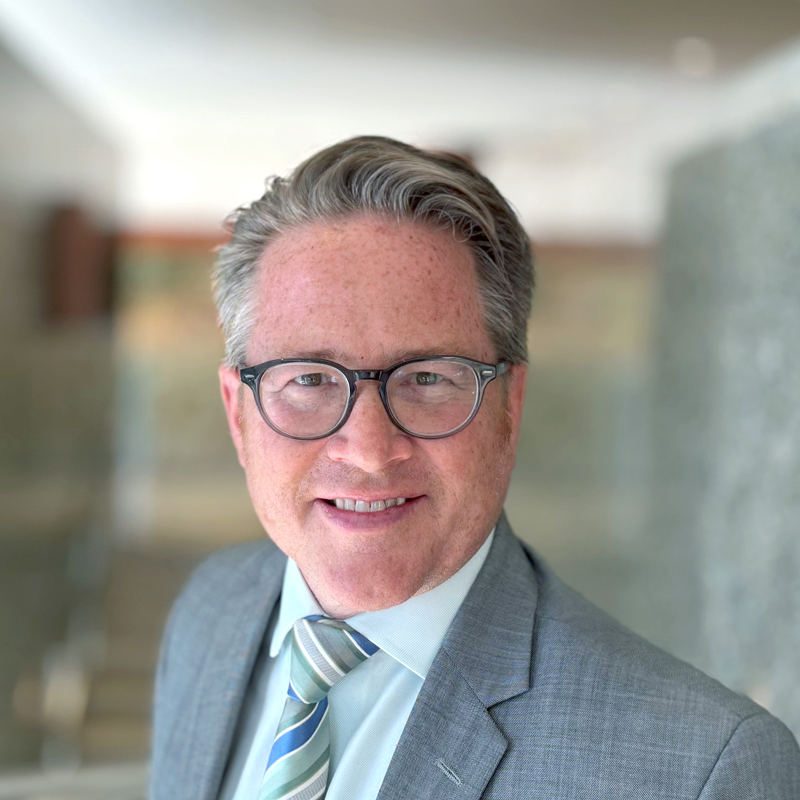 Request as a speaker
Ron Wirtz
Editor, fedgazette
Ron Wirtz is a Minneapolis Fed regional outreach director. Ron tracks current business conditions, with a focus on employment and wages, construction, real estate, consumer spending, and tourism. In this role, he networks with businesses in the Bank's six-state region and gives frequent speeches on economic conditions. Follow him on Twitter @RonWirtz.