Health insurance premiums vary widely for state workers
Health insurance for employees is a major expense for state governments, but costs vary widely across the nation and Ninth District, particularly for premiums involving workers and their families, according to a new report this week by the Pew Charitable Trusts.
Monthly, employer-paid premiums for employees (only) are relatively similar among Ninth District states, from a low of $427 in North Dakota to a high of $587 in Wisconsin, which is also the only state whose employees share in the premium cost, at $97 per worker. Montana state employees, on average, receive a small credit of $21, according to Pew.
Much bigger differences occur in state health care coverage for workers and their dependents. South Dakota actually spends slightly less (per month, per worker) on family coverage ($493) than on single coverage ($496), and the state also requires a considerable cost share of $183. State-based costs for families in North Dakota are twice as high as in its southern neighbor, and South Dakota workers pay nothing. Premium costs in Minnesota and Wisconsin are higher still. With a total monthly premium of almost $1,700, Wisconsin has the second-highest health care premiums for state workers with dependents in the country, behind only New Hampshire.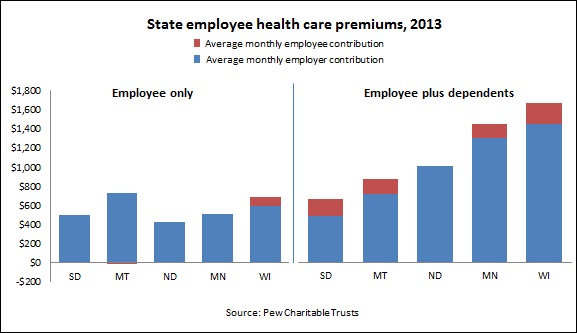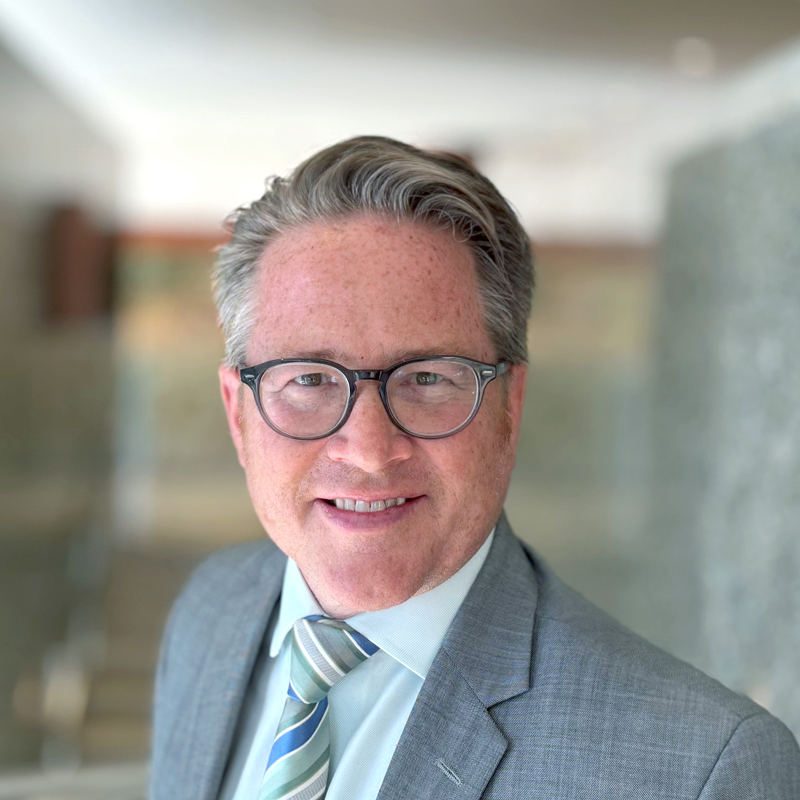 Request as a speaker
Ron Wirtz
Editor, fedgazette
Ron Wirtz is a Minneapolis Fed regional outreach director. Ron tracks current business conditions, with a focus on employment and wages, construction, real estate, consumer spending, and tourism. In this role, he networks with businesses in the Bank's six-state region and gives frequent speeches on economic conditions. Follow him on Twitter @RonWirtz.