New businesses: The young and the (hopefully) established
Research has shown that young firms are an important source of economic activity and innovation. While their numbers took a beating during the recession, there are signs of life in Minnesota for new establishments. Unfortunately, employment at these businesses has not yet rebounded.
The Bureau of Labor Statistics tracks the annual number of establishments by age, as well as employment at these businesses. In Minnesota, total establishments less than one year old tended to run around 10,000 annually—give or take—until the recession, when they plunged to a low of 7,300 in 2009 (see chart). They have rebounded modestly in recent years, including 9,500 in 2012.
Survival rates of these young establishments have also faltered, though this trend got started before the recession. From 1994 to 2003, new establishments had an average five-year survival rate of almost 56 percent. Survival rates for the 2004 cohort group—those still around in 2009—fell below 50 percent and got as low as 44 percent before rebounding to 49 percent for the most recent 2008 cohort group.
But one important measure has yet to recover: jobs. Since 2001, employment at these young businesses has fallen steadily, getting cut in half to 40,000 as recently as 2011—with most of the loss coming during and subsequent to the recession (see chart). While there has been a small bounce over the last two years, young establishment employment is still well below prerecession levels.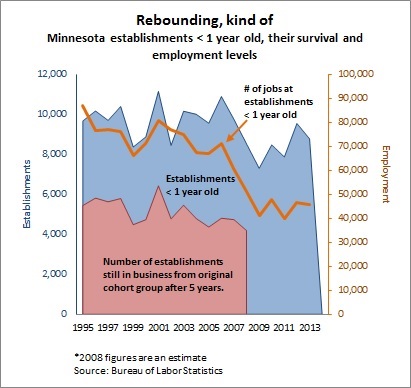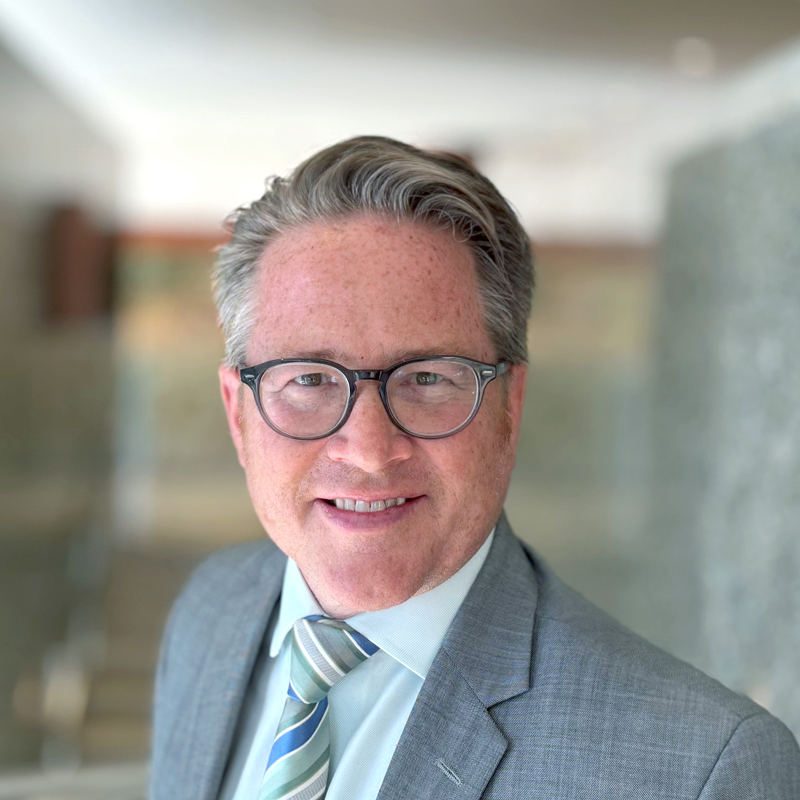 Request as a speaker
Ron Wirtz
Editor, fedgazette
Ron Wirtz is a Minneapolis Fed regional outreach director. Ron tracks current business conditions, with a focus on employment and wages, construction, real estate, consumer spending, and tourism. In this role, he networks with businesses in the Bank's six-state region and gives frequent speeches on economic conditions. Follow him on Twitter @RonWirtz.