Part-time jobs: Many young workers, but shifting older
Looking at the age of workers tells some interesting stories when it comes to part-time jobs.
The rate of part-time work varies considerably by age. Close to half of those below the age of 25 work part time. For those 55 and over, the rate is about one-quarter, double the rate for those 25 to 54 years old, according to figures from the Current Population Survey.
During the recession, part-time work among those below the age of 25 dropped, the continuation of a longer-term decline in total employment among younger workers reaching back more than a decade (see here), and the likely outcome during the recession of "last in, first out" as employers kept those with more experience on the payroll (see Chart 1).
At the same time, the total number of part-time workers age 25 to 54 saw a noticeable rise during and shortly after the recession as more prime-age workers appeared to latch on to whatever work was available. And in contrast to both of these trends, the number of part-timers age 55 and over has risen steadily since 2007, the possible result (at least in part) of an increasing number of baby boomers entering this age group and a concomitant rise in the workforce participation rate among older workers.
As for those working part time for economic reasons—what the CPS considers "involuntary" part time—the younger you are the more likely you were to be working part time because you couldn't find something better (see Chart 2). The rate for those under the age of 25 was particularly volatile, but even those in their prime working years saw the involuntary rate double from 2008 to 2010.
Involuntary part-time rates have been in retreat across the board in recent years, but also remain elevated compared with prerecession levels, particularly for the youngest workers. At the same time, total employment levels among these labor pools have been converging of late.
Look for future fedgazette Roundup blog posts on more part-time job trends in Ninth District states, as well as an in-depth look at Ninth District job growth since the recession in the July issue of the fedgazette.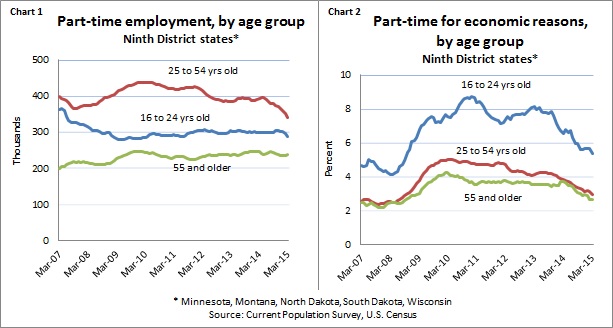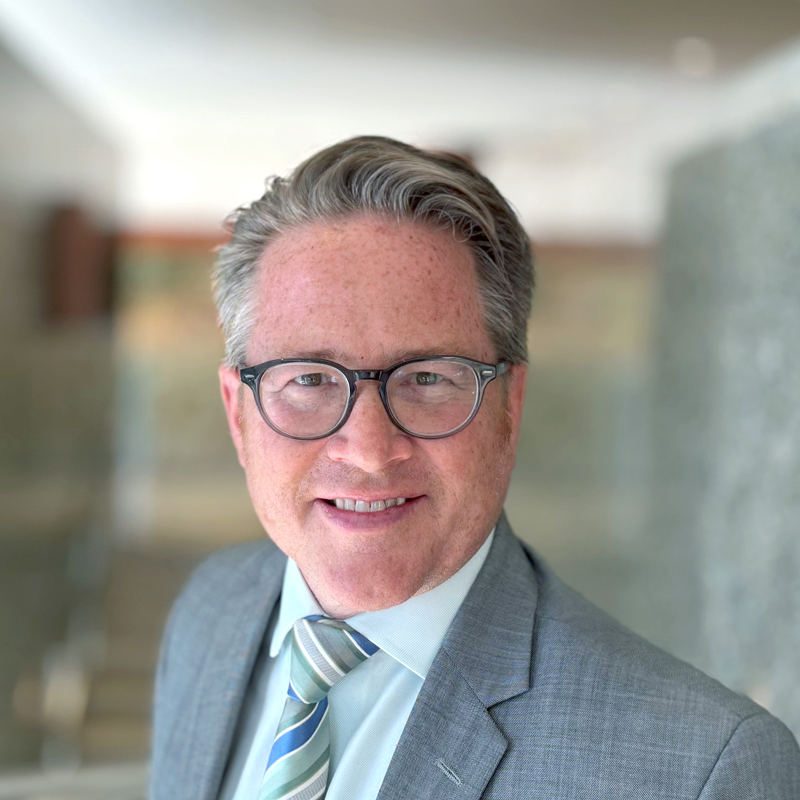 Request as a speaker
Ron Wirtz
Editor, fedgazette
Ron Wirtz is a Minneapolis Fed regional outreach director. Ron tracks current business conditions, with a focus on employment and wages, construction, real estate, consumer spending, and tourism. In this role, he networks with businesses in the Bank's six-state region and gives frequent speeches on economic conditions. Follow him on Twitter @RonWirtz.