The aches and pains of working-age disability
Since the 1980s, working-age disability has been rising, and particularly over the past decade. Many disorders can qualify a person for one of two major federal disability programs: Social Security Disability Insurance (SSDI) or Supplemental Security Income (SSI).
However, recipients are increasingly qualifying for these programs because of either mental disorders or conditions related to the musculoskeletal system or connective tissues, which covers a variety of muscle, back and joint disorders like arthritis, back pain, tendonitis and herniated discs.
In Ninth District states, the most common disability diagnosis (at 42 percent) for SSDI recipients is a mental disorder, such as anxiety, post-traumatic stress disorder, depression or bipolar disorder (see Chart 1). While recipient growth in this category exceeded 50 percent from 2003 to 2013, it has leveled off in recent years.
The fastest growing diagnosis involves conditions related to the musculoskeletal system and connective tissue. This category covered about one in four SSDI recipients in 2013; total recipients have doubled over the past decade. Growth in these two major diagnosis categories has also been faster in the Ninth District than in the nation over the past decade (see Chart 2).
For much more on disability trends in the Ninth District, see the January cover of the fedgazette.
Dulguun Batbold, research analyst, contributed data to this article.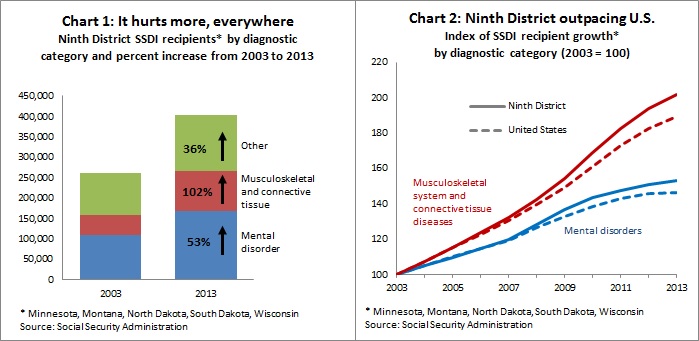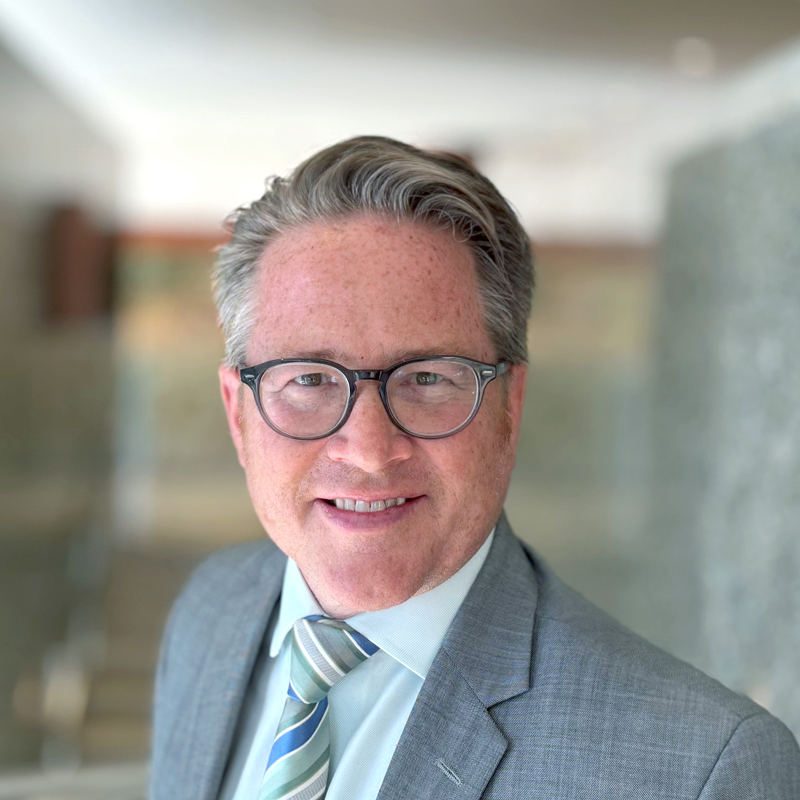 Request as a speaker
Ron Wirtz
Editor, fedgazette
Ron Wirtz is a Minneapolis Fed regional outreach director. Ron tracks current business conditions, with a focus on employment and wages, construction, real estate, consumer spending, and tourism. In this role, he networks with businesses in the Bank's six-state region and gives frequent speeches on economic conditions. Follow him on Twitter @RonWirtz.