Addressing Early Chronic Absences: School-Parent-Community Collaboration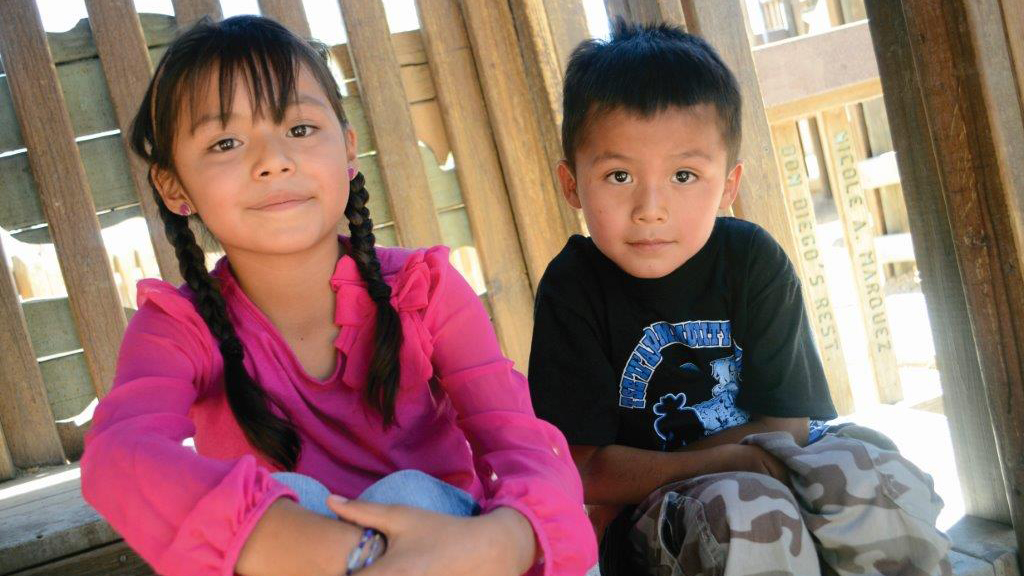 Photo: Casey Family Programs
In my previous post, I discussed the challenges of chronic absences among American Indian and Alaska Native (AIAN) children at all grade levels, with a particular emphasis on addressing absences among early learners. At the Federal Reserve System's Tenth Biennial Community Development Research Conference this past spring, we again heard strong evidence that early childhood education (ECD)1 for children is critical to brain development and pays societal dividends as a long-term economic investment. Thus, getting young children to school is vitally important to their brain development and their future productivity and contributions to society.
Grade school support programs can help sustain pre-K ECD benefits and improve life course outcomes, especially for underserved and disadvantaged children. Some of the most effective programs aim at school absenteeism prevention—i.e., ensuring kids get to grade school consistently. Regular grade school attendance helps build good learning habits that both enhance children's education experience and produce a discipline that lasts a lifetime. In addition, parents and primary caregivers realize important benefits from these programs. As they learn skills that help their child navigate the education system, parents develop social connections with other parents and discover avenues into services and support systems that can help them. In this sense, absenteeism prevention programs comprise a two generation approach to child and family well-being. High quality cradle-to-grade-school programs support children's development and also provide parents with knowledge, skills, opportunities, and social connections that may change their own life trajectories.
This blog post explores the school's role in creating a comprehensive attendance program for early learners and their families. The National Center for Children in Poverty (NCCP) and the Center for the Study of Social Policy (CSSP) have studied early chronic absenteeism and suggest a collaborative approach involving the school, families and primary caregivers, and community service providers to prevent absences. According to NCCP, whether children attend grade school regularly reflects whether their environment—including the school, the family, and the community—is meeting their needs.2
Getting kids to and from school each day is the first step in combatting absenteeism. When kids don't show up, however, it is incumbent on school administrators, teachers, education advocates, and community leaders to understand the challenges that may prevent them getting to school.3 For many underserved and economically disadvantaged families, these challenges appear daily as multi-dimensional stresses.4 Unchecked, chronic stress can lead to other problems, such as medical and mental health issues, housing and food insecurity, and violence.5 Likewise, according to NCCP, persistent school absenteeism increases significantly when families face three or more risk factors (e.g., poverty, single parenthood, and mental illness).6
Overall, the best early childhood programs are those that incorporate schools and families that rally together to strengthen families. Increasing parental resilience, building social connections, sharing information on child development, and providing concrete supports in times of need are all hallmarks of quality early childcare and education. They also offset the dire consequences of chronic stress.7
School Attendance: A Comprehensive and Collaborative Approach
School Factors
Addressing absenteeism starts at school, with school administrators considering how the school itself may have an impact on their students' absenteeism. To assess potential school impacts, NCCP suggests the following line of inquiry:
Are we communicating the importance of regular attendance to parents in their home language, in a culturally responsive and respectful way?
Are we monitoring absences?
Do we always contact families at the first absence and then over time in a personal, confidential, and respectful manner if absences persist?
Are we effectively engaging parents in their children's education? Are parents welcome at the school? Are parents viewed and treated as resources in their child's education?
Do we offer a high-quality, engaging, and safe educational experiences for the child?8
Research supports the effectiveness of schools communicating early and clearly with all their families. This is important because good communication has a positive effect on improving attendance and reducing chronic absences.9 It also helps discover the reasons for chronic absences, which may be a sign that either the child or the parent may feel alienated or ambivalent about the school experience. Indeed, school attendance increases when parents of all backgrounds, including speakers of languages other than English, are engaged.10
To be most effective, schools should examine a wide array of other factors, such as recruitment and hiring practices, teacher turnover rates, behavioral incidents, parental attendance at school activities, and taunting and bullying incidents. Finally, many school districts are achieving success by creating incentives for schools to boost school attendance through funding policies that tie dollars to attendance.
Parent and Caregiver Factors
Children rely on their parents and caregivers to help them navigate to and from school every day. When a child is constantly absent from the classroom, schools should take this as an opportunity to better understand the family's life circumstances.
It is also an opportunity to assess the degree to which schools' attendance policies and programming are responsive to those life circumstances. NCCP suggests that schools ask themselves the following questions about the families and caregivers served by the school:
Do our families understand how chronic absence affects learning and development and how it puts educational and life outcomes at risk?
Are our families living in poverty, and how does poverty challenge them to provide their children with transportation, clothing, nutrition, shelter, and health care so they can attend school regularly?
Do our educational staff and aides recognize mental illness, substance abuse, chronic health conditions, and developmental disabilities and understand how these challenges are linked to chronic school absences?
Have any of our families had traumatic experiences with education in the past? Do our families feel welcome here? [In the case of AIAN parents, the impact of the boarding school era is a significant part of AIAN historical trauma and may impact the entire community's attitudes towards education.]
Are any of our families facing multiple risks (e.g., poverty, developmental disability, mental illness, substance abuse, joblessness, single parenthood, chronic health problems, or domestic violence)?
Is there a mechanism in place to link vulnerable families and their children to high-quality, coordinated services from the helping agencies in the community? What role can the school play to organize and broker services for these families?11
Building absenteeism-prevention programs around this analysis and tailoring them to address the unique needs of families and children will ensure families receive the most effective support and the best opportunity for successful outcomes for their children at school.
Community Factors
Equally important, social and environmental conditions within the community may have a significant role in school absences. NCCP suggests the following inquiry by schools and community leaders:
Is there adequate support for families in the community to help them and their children make a positive transition to school?
What is the state of economic distress and impact in our community? Does this distress indicate a lack of formal and informal community supports for children's positive development?
Do parents have pro-social connections and relationships in the community or access to associational networks like churches, clubs, support groups, or civic groups?
What is the level of violence in our community, and how does it affect family functioning, personal safety, and getting kids to school regularly? Do the parents and children served by the school feel safe?
Additionally, overall health and distress of a community further influence school attendance. In one case study cited by NCCP, researchers found that the rates for infant mortality, child/adolescent deaths, and juvenile violent deaths were almost 140 percent higher in the areas with chronic absenteeism than in the city as a whole.12 For many AIAN communities, this phenomenon harks back to the history of oppression and trauma that has resulted in a general lack of trust in social institutions. Poverty and inadequate resources to meet basic needs deepen this mistrust. Living in a community that is unsafe or perceived to be threatening can further erode confidence and instill a sense of overall insecurity. Easing this distress is done in many ways, such as nurturing a few trusting relationships, promoting social networks with similarly situated parents, engaging with parents every time they drop off or pick up their children, and assisting with services when families need them.13
Comprehensive school attendance programs that intentionally factor in parents and the community improve children's overall school attendance and decrease chronic absenteeism. By taking the time to ask these questions, and with a model school attendance program, schools can develop a deeper understanding of the children, their families, and their needs.
A comprehensive model school attendance program and policy
Provide a high-quality early educational experience that is responsive to the learning needs of children and the social-emotional-economic needs of their caregivers.
Gather data on school absences in a systematic manner and use data to develop and refine the prevention strategy.
Ensure access to preventive health care. The school can take the lead in the formation of school-parent-community collaboration to make these services available on-site.
Engage all families, regardless of their background, in their child's education.
Educate parents about the importance of school attendance.
Encourage families to help each other get their children to school. Informal parent cooperatives for transportation have great potential to expand the social capital of the parents and enhance child enrichment
Offer incentives for attendance to all children and families. These do not have to be material, they can come in any form such as a simple acknowledgement or school sponsored family-community fun nights.
Ensure that every family receives early, consistent, and personal outreach when children are showing signs of chronic absenteeism.
Create or participate in community processes that provide a full array of comprehensive, family-focused interventions. Child and family-centered interventions like family group decision making or multi-disciplinary child information teams may be what is needed to help a family get on track with its personal challenges and also ensure that its children are in school.14

There is no resource more valuable to American Indian tribes than their children. To ensure children have the best chance at healthy and productive lives, learning should start very young and be continually cultivated along the way to adulthood. Schools and community supports can help manage the effects of socio-economic disparities by drawing on the assets of Native families themselves, such as language, art, culture, traditions, elders, and family structures that have nurtured their children for generations. Pulling all of this together is a school-family-community partnership that ensures the children are in school every day, learning, growing, and realizing their full future potential.

---

Endnotes

1 In this article, I use "ECD" to refer to child development from prenatal through third grade.

2 Hedy N. Chang and Mariajose Romero. "Present, Engaged, and Accounted For: The Critical Importance of Addressing Chronic Absences in the Early Grades." Mailman School of Public Health, Columbia University: National Center for Children in Poverty. September 2008. p. 11.

3 Chang and Romero, p. 11.

4 Martha Wadsworth and Shauna L. Rienks. "Stress as a mechanism of poverty's ill-effects on children: Making a case for family strengthening interventions that counter-act poverty related stress." American Psychological Association. CYF News. July 2012.

5 Chang and Romero, pp. 11–14.

6 Ibid.

7 Protective Factors Literature Review: Early Care and Education Programs and the Prevention of Child Abuse and Neglect. Center for the Study of Social Policy. Malman School of Public Health, Columbia University, 2003.

8 Chang and Romero, p. 11.

9 Ibid. pp. 11–17. See also: Epstein, J.L. and Sheldon, S.B. 2002. Present and Accounted for: Improving School Attendance Through Family and Community Involvement.

10 Arias, M.M. and M. Campbell. Promoting ELL Parent Involvement: Challenges in Contested Times. Tempe, AZ: Educational Policy Research Unit, Education Policy Research Center, Arizona State University. 2007. Cited in Chang and Romero, p. 12.

11 Chang and Romero, p. 15

12 Chang and Romero, p. 16.

13 Protective Factors Literature Review, pp. 26–27.

14 Chang and Romero, pp. 20–17.

---

Online Resources:

Center for the Collaborative Classroom

Chronic Absences in the Nation's Schools: An Unprecedented Look at a Hidden Educational Crisis. US Department of Education. 2014

The Trauma and Learning Policy Initiative

National Native Children's Trauma Center, University of Montana

Education Commission of the States

Chronic Absences and Native Students: Unique Challenges, interview by Attendance Works Associate Director, Cecelia Leong with Danielle Grant, the Director of Indian Education for Minneapolis Public Schools about Dream Big Minneapolis, an effort to improve attendance for Native American students. Grant is a member of the Turtle Mountain Ojibwe tribe. 2014

---

Publications:

The Connection Between Missing School and Health: A Review of Chronic Absenteeism and Student Health in Oregon. Tia Henderson, Caitlin Hill, and Kerry Noron. Portland, OR: Upstream Public Health. October 2014.

Engagement and Retention in Voluntary New Parent Support Programs: Final Report. Deborah Daro, Karen McCurdy, et al. Chapin Hall. 2005.

Increasing Student Attendance: Strategies from Research and Practice. Northwest Regional Educational Labs. June 2004.

Poverty and Health Disparities for American Indian and Alaska Native Children: Current Knowledge and Future Prospects. Micelle Sarche, Paul Spicer, Annals of the New York Academy of Sciences. June 2008.

Present, Engaged, and Accounted For: The Critical Importance of Addressing Chronic Absences in the Early Grades. Hedy N. Chang, Mariajose Romero. Columbia University: National Center for Children in Poverty. September 2008.

Protective Factor Literature Review: Early Care and Education Programs and the Prevention of Child Abuse and Neglect by Carol Horton in Strengthening Families through Early Care and Education, Center for the Study of Social Policy. 2003.

A National Portrait of Chronic Absenteeism in the Early Grades, Mariajose Romero, Young-Sun Lee. Columbia University: National Center for Children in Poverty. October 2007.