CICD Celebrates American Indian Month in Minnesota through the Works of Renowned Ojibwe Artist, Carl Gawboy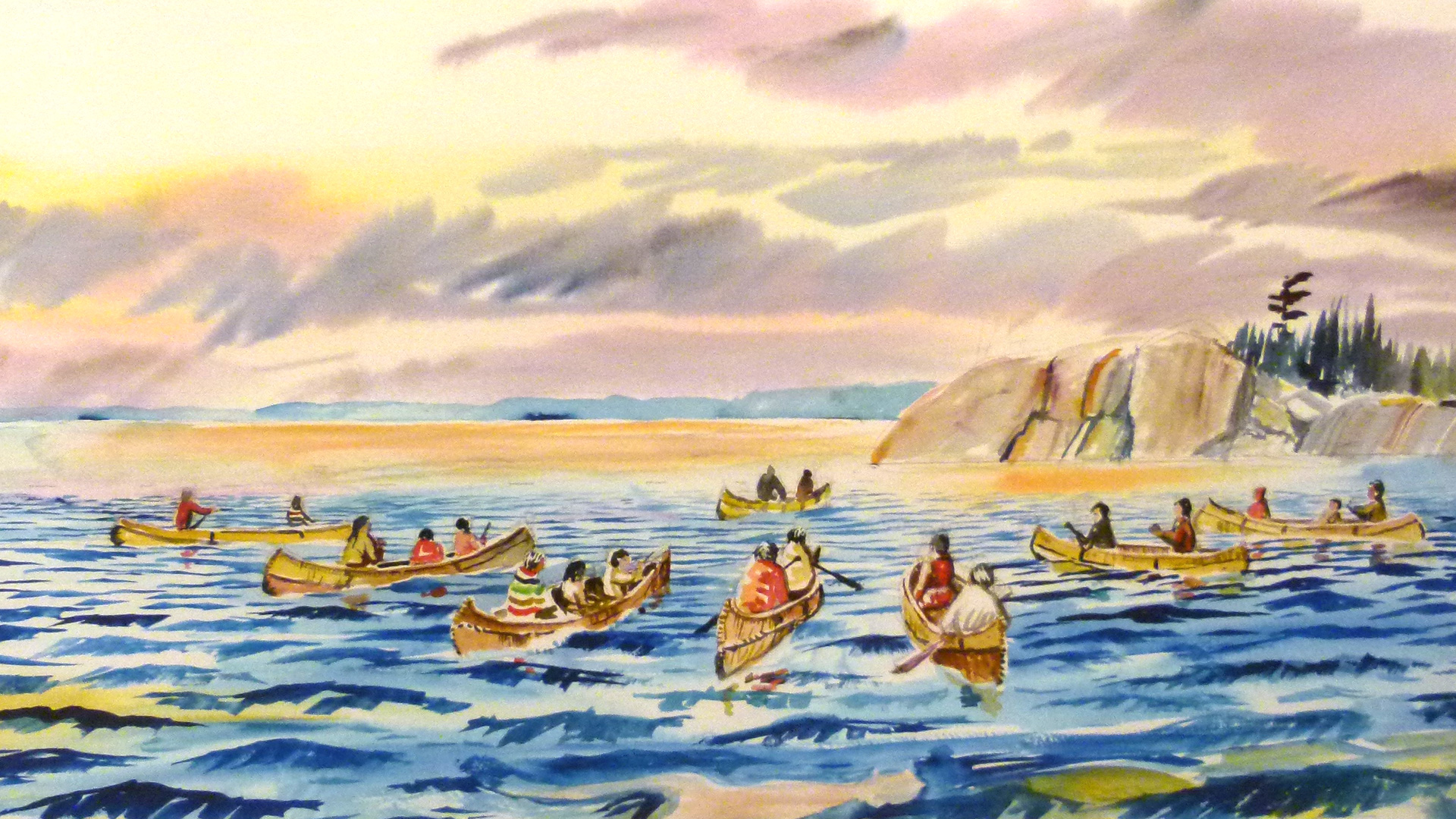 American Indian Month in Minnesota kicks off on May 1st. In Minneapolis, the month kickoffs with the annual parade down the "Indian Cultural Corridor" on Franklin Avenue, from the Little Earth Community and to the American Indian Center. Around the metro region, many Native organizations will hold cultural events, including canoe racing and an annual powwow. At the Federal Reserve Bank of Minneapolis, the Center for Indian Country Development (CICD) is featuring the art of renowned Bois Forte Band of Chippewa artist Carl Gawboy.
Carl often is referred to as the "Ojibwe Norman Rockwell" because his art represents real life and illustrates the lived experience and history of the Ojibwe people. Like Rockwell, he is an artistic anthropologist of culture with hunting, fishing, and gathering scenes as his muse. Through his art, Carl shares with the world a true depiction of Woodlands Indians, not Hollywood representations of Indians in breeches and headdresses. Each piece recounts the history of his people and shows his love of storytelling, with no room for false romanticisms.
Carl, born in 1942 in Cloquet, MN, also has a long and rich career in both creating and teaching, with nearly two decades as a professor of art and Ojibwe language at the University of Minnesota-Duluth and College of St. Scholastica. Despite this important work, he continually reflects: why do we teach culture in schools when it is better learned through community and at home?
One of Carl's notable pieces depicts a scene of wild rice harvesters on Nett Lake in northern Minnesota. This painting was given to my grandparents in exchange for rice from that year's harvest. At the new tribal government building at Bois Forte, Carl's popular mediums and themes are showcase—murals of the Anishinaabeg creation stories.
For the American Indian Month exhibit, the Bank is honored to show seven pieces of Carl's art that include ink drawings, watercolor, a giclée print, and acrylics. Later in the month, we are offering a tour of this work with a discussion about the history of the artist and the meaning behind each piece.
Work on display:
River of Souls (acrylic and ink)
Flying Skeleton
The Megis Shell as Comet
The Witness Tree
The Great Panther Ceremony
The Little Spirit Cedar Tree