Despite ag downturn, shoots of optimism sprout in southwest Minnesota
"Spotlight" is an occasional feature about Ninth District communities in which the Minneapolis Fed has held private meetings with businesses to gauge regional economic conditions. To maintain confidentiality, individuals and their businesses are not named.
A six-county area of southwest Minnesota has all the makings for a classic tale of economic hardship. The area—Lincoln, Lyon, Murray, Pipestone, Redwood and Yellow Medicine counties—is dominated by a farm sector struggling with another year of low commodity prices. The region also has gradually lost population as larger cities have lured away young workers and families.
But in farm country, every year is a new growing season bringing new shoots of optimism, literally and figuratively. Despite agriculture's downturn in recent years, the region's unemployment rate is down and job demand is up. There are also signs that wages are rising. And a new business enterprise might, ironically, make the region an inland hub for seafood.
This area of Minnesota is much like nearby Iowa and South Dakota—flat and arable, largely devoid of the lakes that liberally sprinkle other parts of Minnesota. It's suited to growing crops in large volume, and corn and soybeans dominate the landscape.
The recent struggles of ag producers are evident in conversations with local bankers. For many area farmers, said one banker, "it's another year reliant on a big yield" at harvest time to eke out a profit from low-priced crops. Another said some farmers were "fortunate" to incur hail damage early in the growing season; they might fare better than farmers spared hail because they received crop insurance payments and spent less on fertilizer and pesticides. Implement dealers in the area have been selling virtually no new equipment, depending on repairs and other services to stay in business.
A business contact in Marshall, the region's largest city (pop. 13,600), said the decline in farm income and related farm spending was "not a good thing for additional spending at local businesses." Farmers often buy big-ticket items like tractors and grain storage bins at the end of the year to reduce their taxable income, but he expected such purchases to be "minimal" this year.
Loading Chart 1...
Other standard measures of the region's economy don't necessarily instill much confidence. Across the six counties, for example, total employment is still below prerecession levels (Chart 1). But there are sprouts of good news in the region, including on the jobs front. Unemployment has steadily fallen in all six counties, and rates in July in each were either near or below the 3.4 percent rate for the state as a whole. Equally notable, the region has witnessed a marked increase in job vacancies since the recession.
Since the economic recovery began, job vacancies in the southwest region have roughly tripled to about 2,000 openings, according to the state Department of Employment and Economic Development. (Note: DEED defines the southwest region as a larger, nine-county area.) The share of full-time vacancies also has climbed steadily higher, and there are signs of real wage increases. Median wages for all job vacancies in the region have risen to almost $13 an hour; adjusted for inflation, that's an increase of over 30 percent since 2010 (Chart 2).
Loading Chart 2...
A regional business source said that larger employers that are expanding—Avera Health, food processing giant Archer Daniels Midland, Ralco, a Marshall-based animal feed and nutrition company—are driving the area's job growth.
But without more workers, it's hard to see how all those vacancies will be filled, given the region's low unemployment rate. A shrinking labor force may lead many employers to either downsize their expectations or pursue strategies such as automation to expand their operations.
The region's population peaked more than 60 years ago, according to Census figures, and has slowly declined with each decade (Chart 3). Fewer people means fewer workers—a possible explanation for the area's stagnant employment numbers.
Loading Chart 3...
Labor force trends tend to be more volatile than population trends, especially in comparatively small counties, because workers often commute to where the jobs are from other counties. But the long-term trend is negative, tracking with population loss. Workforce participation varies across the region's six counties; Marshall's population has been growing of late.
Employers are feeling the labor pinch. A local construction company was seeing strong growth this year after a slow 2016, but having difficulty finding enough equipment drivers, according to the owner. In a Minneapolis Fed survey of a random sample of regional ag bankers, almost two-thirds said their banks were hiring, and about a quarter of those were hiring to increase head count. At virtually every recruiting bank, some hiring was to replace workers retiring or leaving to pursue other opportunities. About 90 percent of respondents said they were having difficulty finding qualified labor.
Despite a tight labor supply, the region has seen some significant economic developments, including a forward-thinking project that stands to boost the incomes of local farmers. Earlier this year, Tru Shrimp Systems announced that it was building its first commercial shrimp harbor—yes, for saltwater shrimp—in Luverne, a community tucked in the very corner of the state. The company, based nearby in tiny Balaton (pop. 600), is an affiliate of Ralco that has developed techniques to raise shrimp using corn and soybeans for feed, which explains its rural location.
The project got another boost when Schwan's, a $3 billion home-delivery food company based in Marshall, took a minority stake in the company. Schwan's will lease some of its processing capacity to the venture and assist in processing and packaging the final product. Construction on a hatchery and training facility, and renovations to processing facilities, are reportedly under way or soon to be. Construction of the shrimp harbor—expected to cost more than $50 million—is slated for next year.
Once operational, the shrimp venture will put a new twist on the "local foods" movement and create new economic opportunity in a region with a rich agricultural history. Success could lead to Tru Shrimp expansion; the firm is reportedly mapping out additional harbor locations in rural areas with access to feed inputs.
Initially skeptical local residents see real economic promise in the form of jobs and value-added agriculture. A local business contact said the project offers "huge potential and will be long term as it builds. This is a real deal."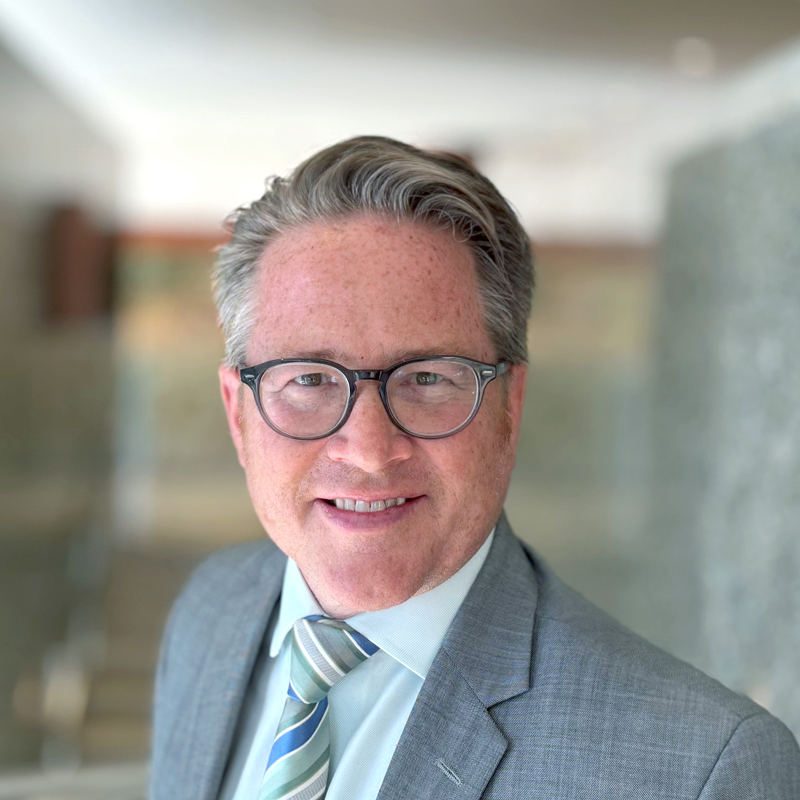 Request as a speaker
Ron Wirtz
Director, Regional Outreach
Ron Wirtz is a Minneapolis Fed regional outreach director. Ron tracks current business conditions, with a focus on employment and wages, construction, real estate, consumer spending, and tourism. In this role, he networks with businesses in the Bank's six-state region and gives frequent speeches on economic conditions. Follow him on Twitter @RonWirtz.