Eau Claire: Golden Triangle regaining its luster
"Spotlight" is an occasional feature about Ninth District communities in which the Minneapolis Fed has held private meetings with businesses to gauge regional economic conditions. To maintain confidentiality, individuals and their businesses are not named.
Roughly a decade ago, then-Wisconsin Gov. Jim Doyle referred to a three-county region in northwestern Wisconsin as the state's "Golden Triangle."
The region, including Chippewa, Eau Claire and Dunn counties, forms a sideways triangle cut through by Interstate 94, a corridor of commercial activity interspersed with farmland running toward the Twin Cities.
The term foreshadowed the development of frac sand mining in the region; the tri-county area is home to a number of mines that harvest golden silica sand used in hydraulic fracturing of shale oil and natural gas wells across the country. Like the frac sand industry, which has recently rebounded from an oil industry slump, the triangle has made solid economic gains since the Great Recession.
Statistically speaking, the Eau Claire metropolitan statistical area encompasses only Chippewa and Eau Claire counties. The heart of the metro is Eau Claire, a city of 68,000 with a University of Wisconsin campus and a mix of computer, retail and health care employers. But Dunn County, anchored by Menonomie (pop. 16,000), is widely considered part of the Eau Claire metro thanks to proximity, its own UW campus and an uncongested freeway that makes for a quick commute in both directions to most of the triangle's 100,000 jobs.
Loading Chart 1...
Like many areas of the country, the Eau Claire metro hit some tough sledding during the recession, briefly enduring a steeper decline in economic output than either Wisconsin or the nation (Chart 1). But the slide reversed itself in fairly short order, and Eau Claire's recovery since 2009 has been stronger than the state and national average.
Employment was also fairly slow to recover, except in Chippewa County, where it dipped only briefly during the recession and has since outpaced job gains in neighboring counties and the state (Chart 2).
Loading Chart 2...
Current employment indicators in the tri-county region are also pointing north. In 2016, Dunn County employment grew by almost 5 percent, increasing in one year as much as in the previous six years and finally surpassing prerecession levels, according to government data. A regional poll last fall found that 109 local employers had 1,400 job openings, and officials expect vacancies to increase this year.
As in much of the Ninth District, job demand has grown faster than supply, cutting deeply into unemployment rates, though rates in both Chippewa and Dunn counties have generally remained slightly above the state average (Chart 3).
Loading Chart 3...
A manufacturer of construction products said his company uses a significant number of temporary workers on flexible schedules, especially at busy times. In the past, the temp agency has been able to "build a bench"—maintain a reserve of workers—for the plant to call upon when orders surge and labor is needed immediately. "For seven years, [the temp agency] always had a bench," he said. "Now they can't keep a bench."
Contacts in the region might best be described as cautiously optimistic about their economic prospects.
Residential building in the region, including multifamily, is at its highest point since the recession (Chart 4). But the construction-product manufacturer said his company was seeing modest growth, still well below annual gains before the recession (a period of torrid growth in the housing sector). Increases in sales have been mostly for lower-quality products that typically go into apartments and less expensive single-family homes.
Loading Chart 4...
Certainly, some caution is warranted; so far this year, Macy's and two other major retailers have announced store closures in Eau Claire. In the surrounding countryside, farmers were doing poorly due to low prices for commodities like soybeans and corn. Although strong harvests in recent years have boosted farm revenues, "if yields drop, treading [water] will become sinking," said one source. (See Trouble on the farm for much more on the struggles of district ag producers.) In some cases, it's a matter of the glass being half-full or half-empty, depending on your perspective. In Chippewa County, two bank executives said business slowed at their institutions in 2016. But both noted that the slowdown followed an extended period of very strong annual loan growth. Said one, "We've had phenomenal growth, but that's hard to maintain." Several new hotels have also gone up in the region recently, which is good news for travelers to the region, but not for existing hotel operators. One hotel manager said revenue dropped by 6 percent thanks in part to increased competition.
One area of the regional economy that has seen a resurgence is the triangle's signature frac sand industry, which ceased mining operations and laid off workers in 2015 and much of 2016. But a rebound in oil prices has increased shale-oil drilling in western North Dakota and other parts of the country, restoring demand for the little balls of silica. Mining activity and employment have picked up in recent months at sand pits in the Eau Claire region.
An industry source said one mining company had hired 100 workers in anticipation of bringing production back at idled plants, adding, "Yes, the sand business is making a comeback."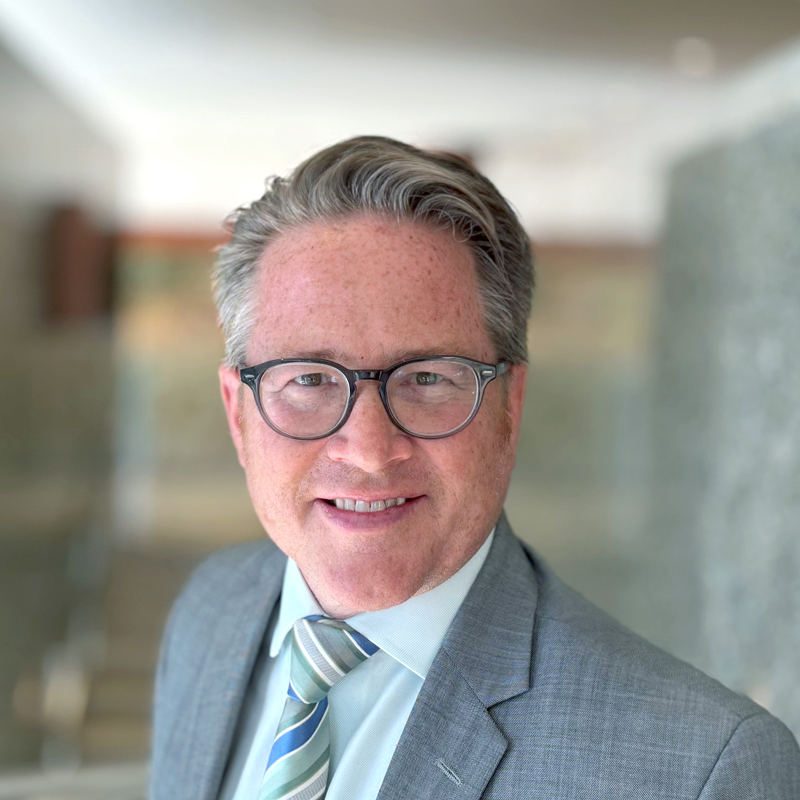 Request as a speaker
Ron Wirtz
Director, Regional Outreach
Ron Wirtz is a Minneapolis Fed regional outreach director. Ron tracks current business conditions, with a focus on employment and wages, construction, real estate, consumer spending, and tourism. In this role, he networks with businesses in the Bank's six-state region and gives frequent speeches on economic conditions. Follow him on Twitter @RonWirtz.