New effort will take aim at growth and opportunity gaps; here's how
Economic outcomes for families in the United States vary dramatically by race, ethnicity, class and a range of other demographic characteristics. Some of these differences have recently become worse, and many have persisted through decades of both good times and bad. Here in Minnesota, for example, African-Americans lag behind whites in income, employment, test scores and high school graduation rates to such a degree that our state ranks below 40 others on each comparison.
Figuring out why some groups in society continue to be denied opportunities and are excluded from participating in the gains from economic progress is the job of the new Federal Reserve Opportunity and Inclusive Growth Institute, located at and led by the Minneapolis Fed. While the institute will operate nationally, it will have strong local connections, making it vitally important that we answer key questions about these widening disparities.
This is an excerpt from an op-ed written by Minneapolis Fed first vice president Ron J. Feldman and research director and senior vice president Mark L.J. Wright. Read the full article published by the Star Tribune on June 26, 2017.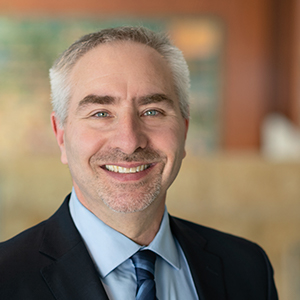 Ron J. Feldman
First Vice President
Ron Feldman is first vice president and chief operating officer at the Federal Reserve Bank of Minneapolis, where he leads Bank operations, including finance and budgeting, strategic planning, workforce and talent development, and performance against strategic objectives.
Feldman is also a primary adviser on monetary policy, playing a leadership role in preparing for Federal Open Market Committee meetings and in the development and communication of positions on monetary policy.
An expert on financial institutions and related government policies, Feldman has authored more than 50 articles on topics related to banking, finance, and monetary policy. He is one of the foremost authorities on the too-big-to-fail problem, co-authoring Too Big to Fail: The Hazards of Bank Bailouts, published by the Brookings Institution (2004).
Since joining the Bank in 1995, Feldman has served as a senior officer for Supervision, Regulation, and Credit and has run the Financial Services Support Office, which assists in the oversight of the Federal Reserve's financial services.
He has a B.A. with distinction from the University of Wisconsin and an M.P.A. from the Maxwell School, Syracuse University, where he was a university fellow. He is a fellow of the National Academy of Public Administration.
Feldman is married and the father of three children. He is an active community member, serving on the boards of Second Harvest Heartland, the Talmud Torah of Minneapolis, and Ready, Set, Smile. He is on the Board of Visitors for the University of Wisconsin-Madison History Department.
November 2019