How do bank closures affect rural communities?
For decades, Clark, South Dakota, was a two-bank town. Dacotah Bank sits across the street from the town's city hall and kitty-corner from the county courthouse. Its competitor was just a few doors down, and while the names and ownership of the banks might change, residents could expect to have two options for banking within a few hundred feet of each other on Main Street.
That all changed in 2012, when the town's Bank of the West branch closed. The change reflects a broader trend in the region. Clark is the county seat for a county of the same name. The town has about 1,100 people, while another 2,600 people are spread across the county's 967 square miles. In the past ten years, the number of bank branches in the county has declined from five to two.
A similar story unfolded in Benson County in North Dakota, where about 7,000 people live in a 1,430-square-mile area. The number of bank branches in the county also decreased from five to two over the past decade. The largest community in Benson County, Fort Totten, the tribal headquarters for the Spirit Lake Indian Reservation, doesn't have a bank.
In August and early November, representatives from the Minneapolis Fed's Community Development Department held listening sessions in Clark and Fort Totten, respectively, to learn more about how the declining number of banks has impacted businesses and households in the two regions. Across both conversations, each with about 25 to 30 people, a few general themes emerged.
Residents of both communities, like bank customers across the country, have grown more accustomed to using online banking to meet many of their financial service needs. In Fort Totten, a number of residents hold a prepaid debit card that has virtually no fees and functions much like a checking account, with automatic paycheck deposits and a bill-pay feature. Payments can be made online or through a mobile app. In Clark, most, if not all, of the session participants reported using online banking and seldom going into the bank or even writing checks. In both areas, a number of retail businesses offer cash back on transactions, which reduces the need for ATM services.
While online banking is widespread, there is still a need for in-person services at a brick-and-mortar location when it comes to applying for loans and other more personalized financial services. And when it comes to face-to-face meetings with bank tellers and loan officers, session participants emphasized the importance of personal relationships.
At the Clark meeting, participants indicated that they consider a bank to be a "community bank" based on its customer service rather than its size. If you can walk into a bank and someone knows your name and the economic conditions in your local area, they said, it doesn't matter whether it is a branch of a large regional or national bank. At the Fort Totten discussion, residents said they avoid traditional banks that have impersonal service or are not upfront about fees. But one participant said she is willing to travel 75 miles for her banking needs because of the personal service she receives there. "It is a small bank, but they care about me."
In Clark, residents noted difficulties in working with large banks that make decisions based entirely on policies that might not account for an individual or community's unique needs. One Clark resident pointed out the difficulties people have in buying homes in the region. "Young people want to buy a house, but our housing stock is old and the prices for comparable sales are rare and low," she said. "That means people can't get a loan to pay what a seller wants."
In contrast, local banks that understand their communities can help in a number of ways, such as providing personal attention during important life events (e.g., a name change following a wedding, retirement planning, a first mortgage, or handling a trust after death) and developing alternative products to address local community needs.
The overall message from the participants' comments and insights: While the necessity of visiting the bank has decreased and a number of rural communities have fewer banks, there still are key roles for bankers to play in meeting the financial service needs of families, businesses, and communities.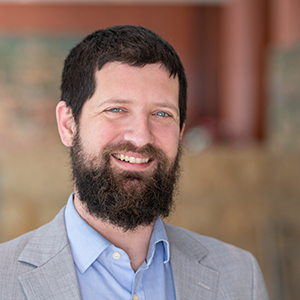 Ben Horowitz
Project Director, Community Development and Engagement
Ben Horowitz writes about policies and programs impacting affordable housing, early childhood development, and investments in low- and moderate-income communities.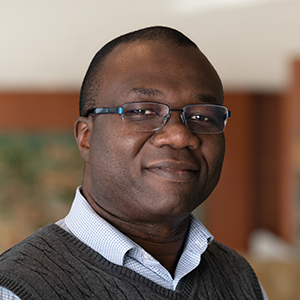 Michou Kokodoko
Project Director, Community Development and Engagement
Michou Kokodoko is a project director in the Minneapolis Fed's Community Development and Engagement department. He leads the Bank's efforts to promote effective community-bank partnerships by increasing awareness of community development trends and investment opportunities, especially those related to the Community Reinvestment Act.