District saw small increase in tourists, but they came with wallets
With the return of warm weather, businesses across the Ninth District are gearing up for spring and summer tourists. With a snowy April in much of the district, many places will have some catching up to do if they are going to beat their 2017 performance, as most district states (save for North Dakota) have reported decent, if unspectacular, tourism figures for 2017.
Across the district, tourism spending generally rose more than visitors (see chart). Wisconsin, for example, saw total visitors rise by 2.1 percent, while tourism spending rose by 3.3 percent. Montana had a much wider—and more positive—spread, with spending increasing by almost 11 percent, while total visitors rose 1 percent. Those figures were also affected by an extreme fire season. One study estimated that wildfires cost the state hundreds of thousands of lost visitors and $250 million in spending.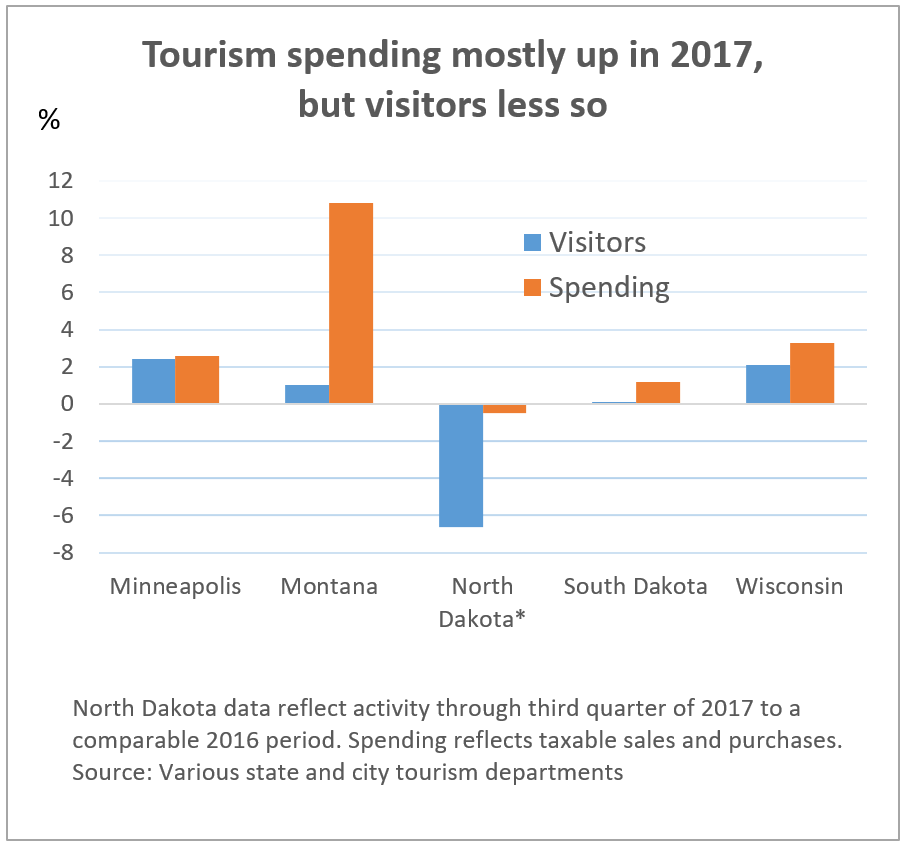 North Dakota was the only state to see a decline, particularly in tourism visitors, possibly the result of lagging effects from the pullback in the oil sector.
Minnesota hasn't released 2017 statewide figures, but other data sources suggest modest growth. For example, lodging demand statewide—a key tourism component—was up about 1 percent last year. The tourism bureau for the City of Minneapolis reported that both total visitors and spending there rose about 2.5 percent.
Last year's tourism figures were also affected by the stronger U.S. dollar, which has dampened Canadian visitors into district states (see earlier blog post). That phenomenon is likely to continue this summer. The unseasonably cool weather in April and early May has also slowed the spring tourism season in many places, especially lake areas that saw ice-out much later than normal.
But hope springs eternal when it comes to vacation. A Montana survey found that 47 percent of tourism businesses were expecting an increase in business this year, while only 8 percent expected a decrease.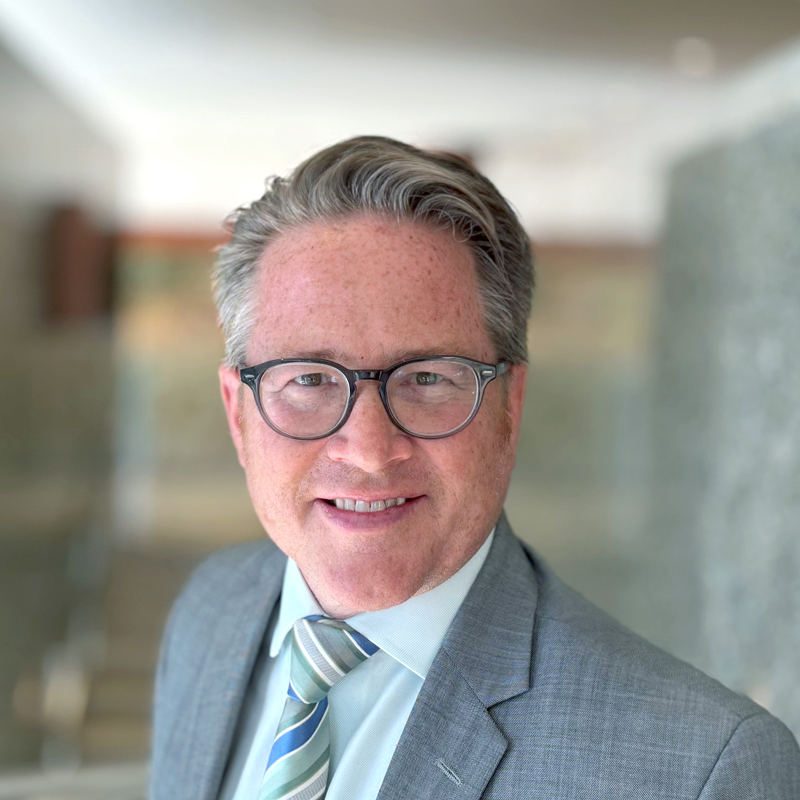 Request as a speaker
Ron Wirtz
Director, Regional Outreach
Ron Wirtz is a Minneapolis Fed regional outreach director. Ron tracks current business conditions, with a focus on employment and wages, construction, real estate, consumer spending, and tourism. In this role, he networks with businesses in the Bank's six-state region and gives frequent speeches on economic conditions. Follow him on Twitter @RonWirtz.