District spotlight: Bozeman, Mont., crafting a strong recipe for growth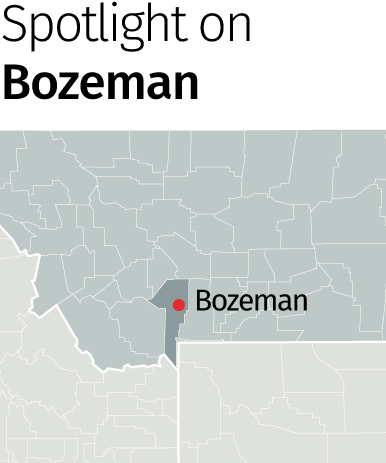 "Spotlight" is an occasional feature about Ninth District communities in which the Minneapolis Fed has held private meetings with businesses to gauge regional economic conditions. To maintain confidentiality, individuals and their businesses are not named.
It doesn't take long for a person visiting Bozeman to realize that the city and its southwestern Montana region have some real problems. They just happen to be the kinds of problems that many communities can only dream about, and hope to have someday.
That's because Bozeman has seen above-average growth for an extended period of time, which is bringing about growing pains as Montana's fourth-most-populous community transitions from small town to big city. It's the situation that Federal Reserve Bank of Minneapolis President Neel Kashkari saw and heard about firsthand during a visit to the region in early September.
Loading chart 1...
Bozeman and surrounding Gallatin County have experienced uninterrupted population growth for the last half-century (Chart 1). It is currently one of the fastest-growing regions in the country. According to local community and business leaders, there are a number of factors behind the region's growth, factors that tend to reinforce each other.
But there has also been some serendipity.
For starters, natives and newcomers alike have long been attracted to the region's natural amenities. Bozeman is nestled among several mountain ranges that offer year-round outdoor activity. The region is also a gateway to Yellowstone National Park, located roughly 90 minutes to the south. Some locals even trace the region's growth spurt to the 1992 movie "A River Runs Through It," starring Brad Pitt. The movie filmed much of its fly-fishing footage on the Gallatin River near Bozeman (though the film's story was set on the Blackfoot River, near Missoula) and put the region's beauty on big-screen display across the country.
Thanks to the region's amenities, outdoor gear manufacturers were a natural fit, with stalwarts like Simms Fishing and Mystery Ranch having set up shop well before Pitt's then-baby face helped sell outdoor chic. Others like Bozeman Reel, Sitka, and Spark R&D have since followed.
Other major and minor ingredients necessary for strong growth have developed at different points and trajectories, but seem to be coalescing. For example, Bozeman is home to Montana State University, the state's land grant institution. The school is among the top 3 percent of colleges and universities nationwide for research expenditures, at about $130 million for the past two academic years. That's triple the level it saw two decades ago, according to university figures. Home to a significant amount of agricultural research, the university also developed niches in energy, transportation, photonics, biofilm, and other areas. This science-and-engineering research backbone produces graduates in high-demand fields and has spun out 50 startup companies, according to the university.
The university also is on an enrollment tear, setting new records for 10 straight years. Last fall, MSU saw a 2 percent increase, to about 16,700 students. Along with bringing more immediate and future workers to town, the student increase has brought about more capital investment. Since 2011, the university has added about 1,700 beds to campus housing and is breaking ground on another $50 million student residence hall. A new $60 million engineering building is also under construction thanks to a surge in enrollment in that field.
But maybe no sector or institution has had more economic impact on Bozeman—especially in recent years—than its high-tech sector. Though the industry is still comparatively modest statewide, Bozeman hits well above its weight for its market size. Roughly one-third of the members in the Montana High Tech Business Alliance hail from Bozeman.
The genesis of that surge came in 1997, according to many local sources, when (now U.S. Congressman) Greg Gianforte founded RightNow Technologies, a customer service software company that eventually grew to 1,100 employees and was bought in 2011 by software giant Oracle for $1.5 billion. Many workers continued at Oracle, but some took the buyout as an entrepreneurial opportunity.
In a roundtable with Kashkari, high-tech business leaders pointed to how the RightNow buyout helped nurture the next phase of the region's high-tech entrepreneurialism. At least 15 startups in Bozeman trace their roots back to RightNow employees. Gianforte, for his part, founded a startup incubator and entered politics.
Money tends to beget more money, and the development of the high-tech industry also has attracted venture capital to the region, which is seeding still more businesses. In 2017, Montana attracted $83 million in venture capital—10 times the amount from two years earlier, according the high-tech alliance, and 2018 is shaping up to be a strong year as well.
In discussing growth, local leaders also pointed to Big Sky, an all-season outdoors resort area located midway between Bozeman and Yellowstone with one of the largest ski terrains in the United States. The area has been booming of late, evident in the September groundbreaking of a $400 million luxury hotel. This region is also home to the Yellowstone Club, an ultra-exclusive, homeowners-only club with year-round activities within its 15,000 acres. The club was moribound a decade ago when its original developer, one-time billionaire Tim Blixseth, ran into the Great Recession and bankruptcy. The development was sold at a steep discount, found its niche, and has been growing.
Despite its exclusivity, the club has reportedly had direct and positive influence on the broader region. The most obvious place is the Bozeman Yellowstone International Airport, now easily the largest in the state in terms of total traffic. The club—and Big Sky generally—is attractive to a growing number of high-tech company executives and venture capitalists traveling in and out of the region which, along with rising tourism, has helped the airport attract more direct flights.
All of this good news, unfortunately, leads to some bad news. Yes, Bozeman's labor force is growing significantly faster than the state's three largest metro areas (Charts 2-4). But labor demand from high-tech and other companies across the local economy is growing faster than the workforce can supply.
Loading chart 2...
Loading chart 3...
Loading chart 4...
Strong population growth has led to some of the strongest years of housing construction in the city's history. Yet median single-family homes in Bozeman recently hit $400,000, with prices rising 30 percent over the past five years; rental prices are reportedly up 20 percent over the same period. Rental vacancy rates are reportedly near zero percent. Land and home prices are more reasonable in nearby communities, but apparently not enough to moderate demand and related real estate and construction prices in Bozeman.
Not everyone in Bozeman wants more development, either, as a rising sense of angst bubbles up over the supposed livability of the city that everyone either grew up with or moved there to enjoy. For example, the city has been looking to increase density around downtown. "Demand is unequivocally there," said a source with the city—which means more and larger apartment units. That sort of development inevitably bumps into lower-density residential owners who, often with emotion, do not want to deal with more traffic or changes in the neighborhood's visual aesthetic. "I've seen tears," the source said.
Another difficulty the community has to deal with is the bifurcation of the economy. A business contact noted that "the community feels a little lopsided," in part because of the growing wealth in the high-tech sector compared with other sectors and the lack of middle-income jobs and careers. The cost of living is also getting pushed higher by a growing share of nonlabor income in the region, particularly among those in upper-income brackets. "There are a lot of trust-funders here," said one source.
Still, many communities would love dealing with the challenges brought by growth that is seemingly too fast. In many ways, Bozeman has reached an enviable equilibrium, where many factors—natural amenities, strong university education and research, an entrepreneurial culture, available capital—have coalesced into a strong ecosystem and a recipe for sustained growth. Said a high-tech executive, "It's not one thing; it's all of these things."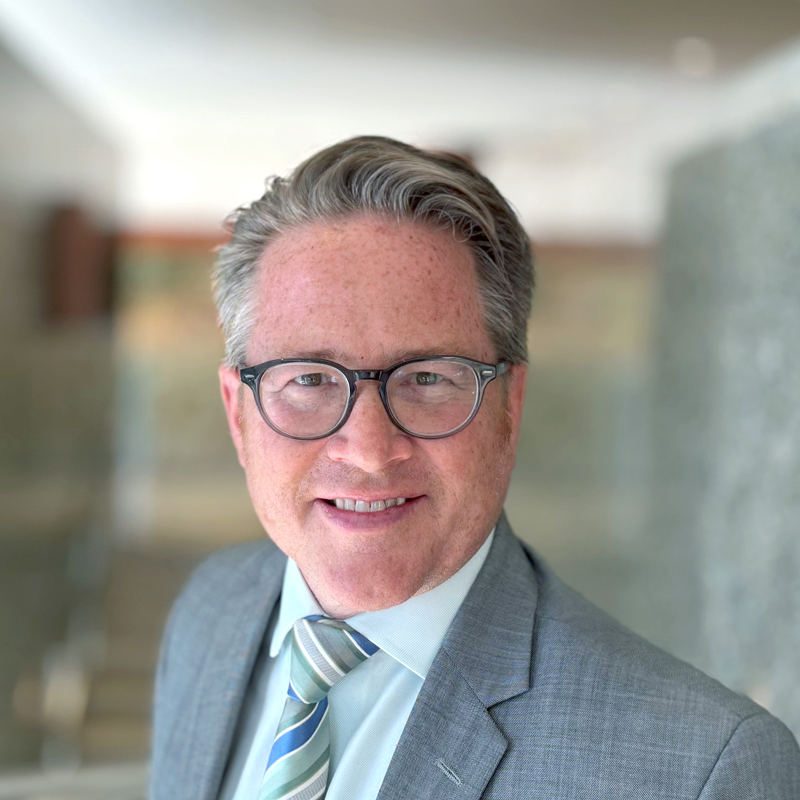 Request as a speaker
Ron Wirtz
Director, Regional Outreach
Ron Wirtz is a Minneapolis Fed regional outreach director. Ron tracks current business conditions, with a focus on employment and wages, construction, real estate, consumer spending, and tourism. In this role, he networks with businesses in the Bank's six-state region and gives frequent speeches on economic conditions. Follow him on Twitter @RonWirtz.