Here comes spring … and the search for labor
With the coming of spring comes a new hiring season, as construction, tourism and other seasonal businesses look to add staff to get more work done. That seasonal burst of new jobs will run headlong into a tight labor pool, but will also continue helping more unemployed into the workforce.
One measure of this dynamic is the unemployment insurance (UI) program, which offers financial assistance to those that have been laid off from a job. Figures for initial claims (newly unemployed) and continuing claims (those remaining in the program week to week) in the first quarter of 2018 show just how steadily labor has been tightening across the Ninth District (see Charts 1-2).
Every year, initial and continuing UI claims in district states rise significantly in the winter as construction, tourism and other work falls. Levels for both UI measures tend to peak in early January as holiday jobs end, but then predictably fall as seasonal jobs return with warmer weather.
This cycle repeats itself every year, but UI levels have ratcheted steadily lower in recent years. It does not, however, mean that companies are no longer laying people off, which is typically an entry trigger for the UI program. For example, involuntary layoffs and discharges in January and February have held mostly steady in recent years in Midwest states, according to the Job Openings and Labor Turnover Survey (JOLTS) by the Bureau of Labor Statistics. (Current JOLTS data is not available for individual states.)
But instead of heading into UI, or deciding to stay on it, workers appear to be finding other, suitable work options. All District states were generally following the same UI trend, though at somewhat different rates; Wisconsin has been seeing the most substantial reductions.
The trend is worth watching because the most recent UI report showed rare and sizable increases for initial claims in Minnesota, Montana, North Dakota and Wisconsin for the week ending April 7. (This increase is not reflected in Chart 1 because it is outside the first quarter.) Continuing claims saw a similarly rare increase in Minnesota and North Dakota for the week ending March 31 (these data lag initial claims data by one week). This pivot was enough to shove the continuing claims trend sideways (see Chart 2).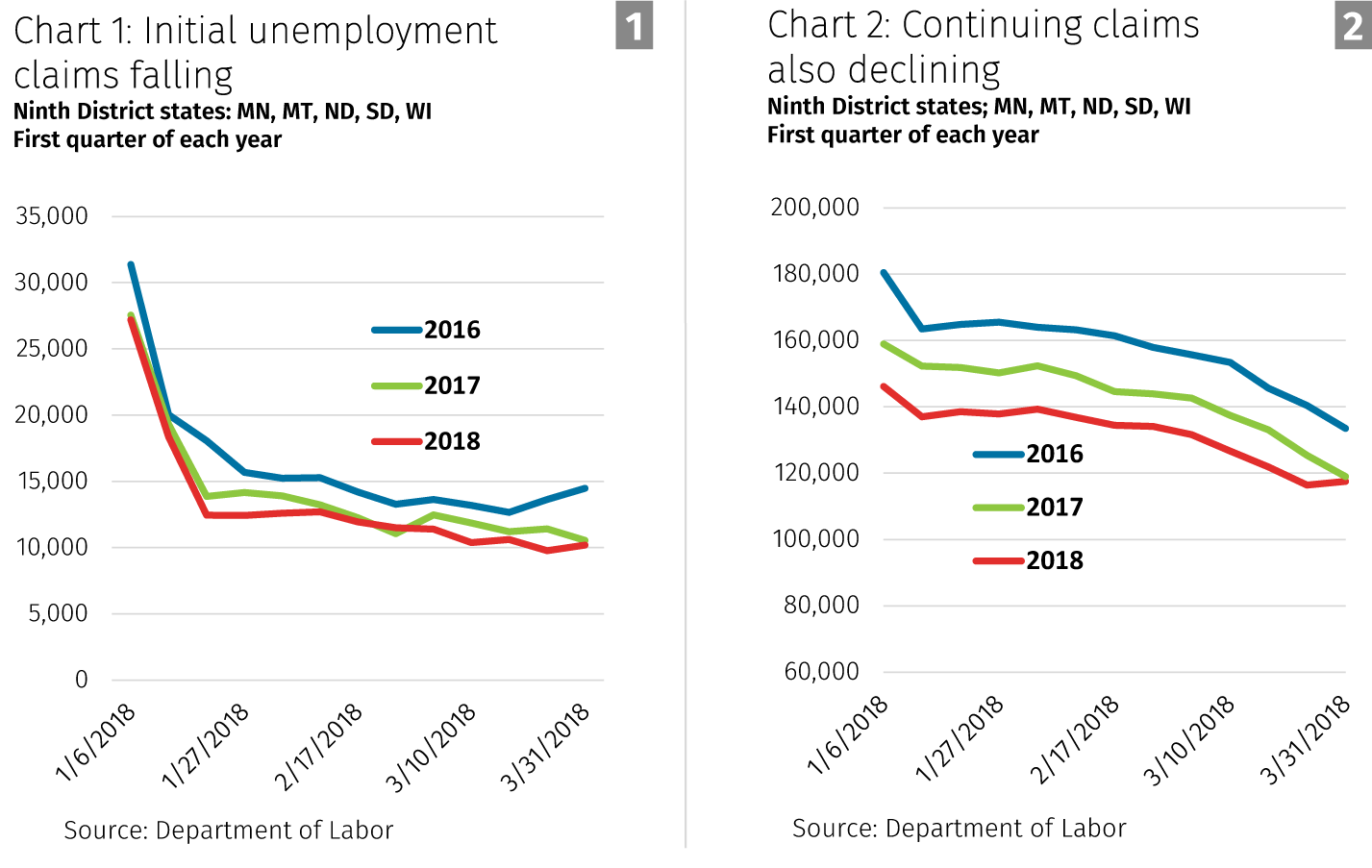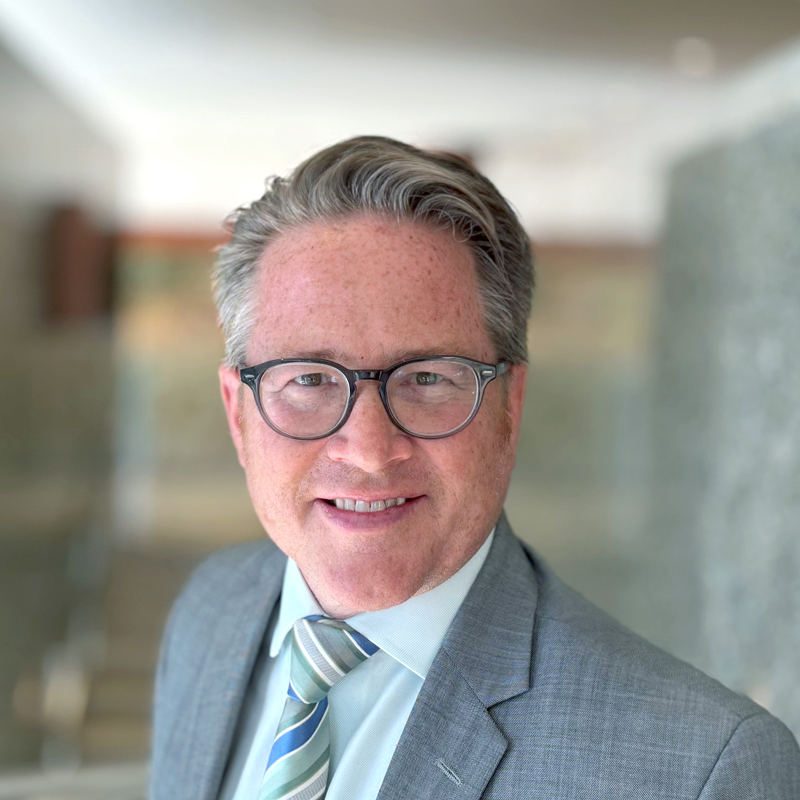 Ronald A. Wirtz
Director, Regional Outreach
Ron Wirtz is a regional outreach director at the Federal Reserve Bank of Minneapolis. Ron's primary responsibilities involve tracking current business conditions, with a focus on employment and wages, along with sector-tracking in construction, real estate, consumer spending and tourism. In this role, Ron networks with local businesses in a six-state region, both in person and via various communication channels, and gathers other traditional and nontraditional sources of information to assess current business activity. Ron also gives customized speeches on regional economic activity, and handles advance planning for regular outreach trips to Ninth District communities by Bank President Neel Kashkari. Prior to this role, Ron was the long-time editor of the fedgazette, the Bank's regional business and economics publication, where he conducted research on such topics as employment trends, health care pricing and consolidation, housing, entrepreneurship, public pensions, income mobility, the Bakken oil boom and other topics.