Looking ahead for the Twin Ports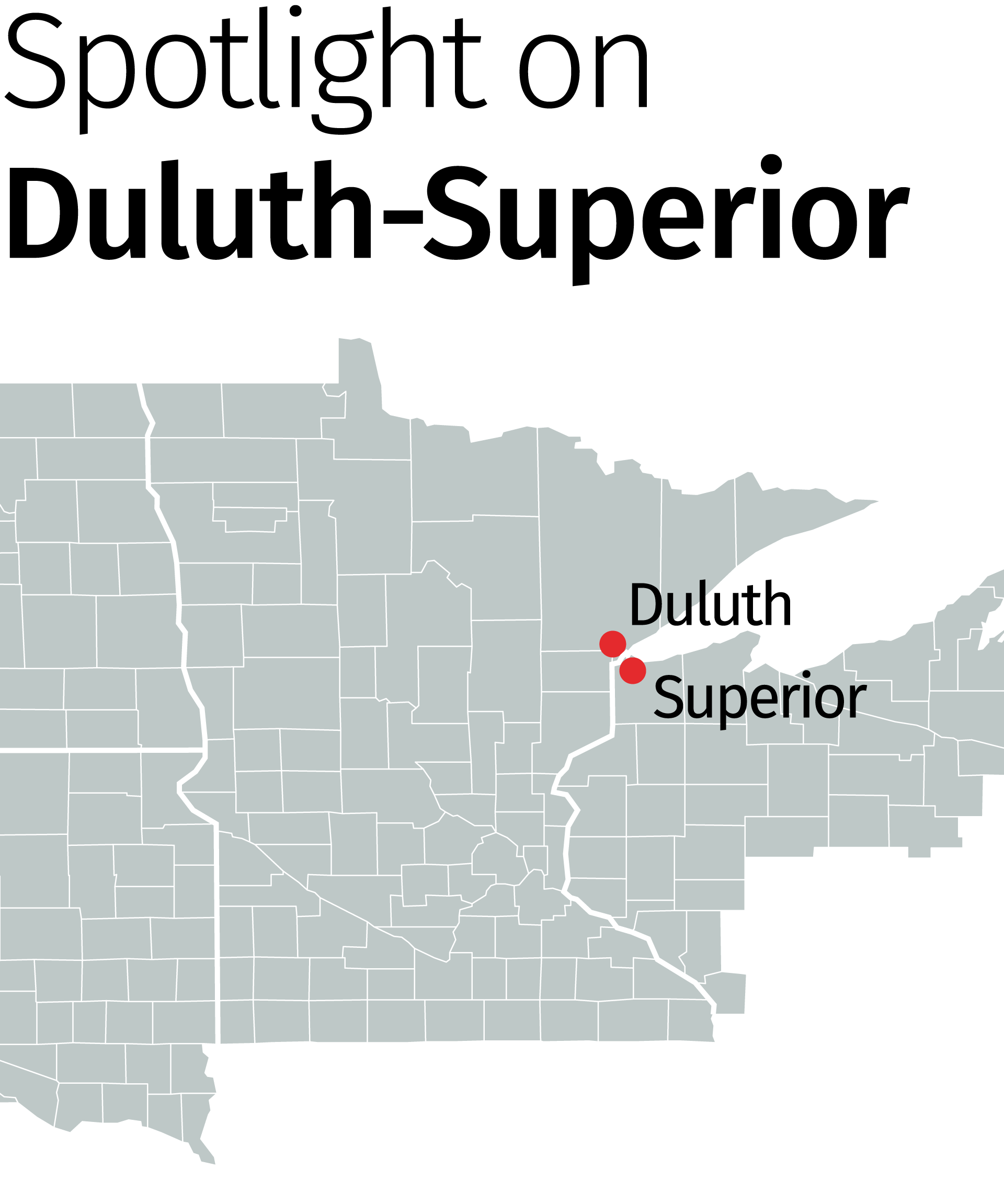 One of the hardest tasks for a community is transitioning to a new economic identity. Long known for mining, shipping and manufacturing, the Duluth-Superior metro area in northern Minnesota and Wisconsin is trying to expand and diversify its economic reputation without divorcing itself from the legacy industries that built the region.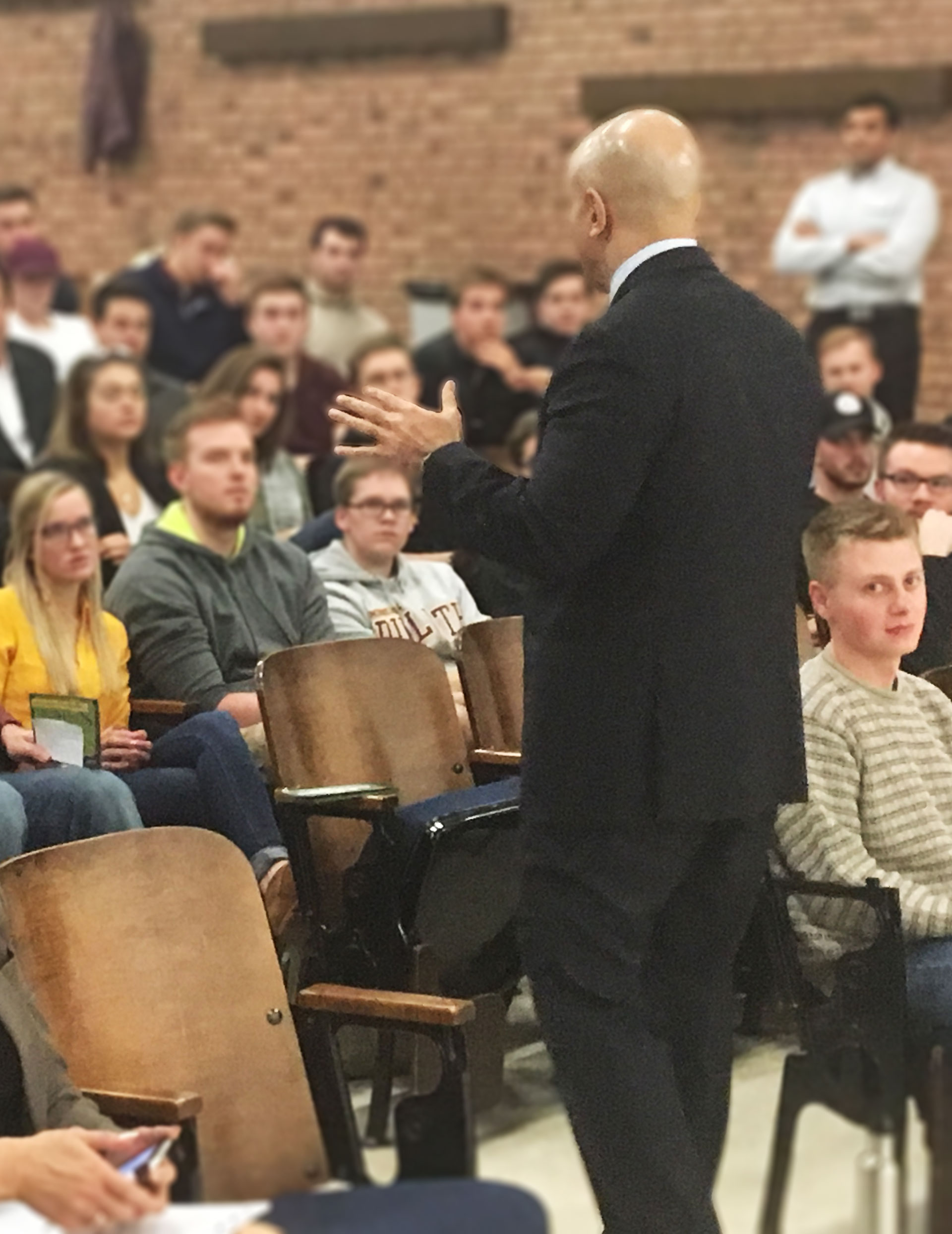 That transition is hard fought, as Minneapolis Fed President Neel Kashkari found out on a recent outreach trip in early April. Also called the Twin Ports, the area has some momentum and necessary building blocks, but also faces obstacles to creating a new economy that is able to attract and retain young and educated workers while keeping its foundational industries healthy.
Like many communities today, the Twin Ports have seen unemployment fall and employment rise with the long-run growth of the overall economy, but the area has done so at a pace that lags the overall rates for both states (Chart 1).
Loading chart 1a...
Loading chart 1b...
Some of the reasons for that slower growth were made clear while Kashkari was in the Twin Ports. In a roundtable discussion, business leaders pointed to workforce shortages that limited their ability to hire workers and a housing shortage that limited growth in the local labor pool.
Kashkari also held two public forums while in the Twin Ports, one with 140 college students and the other with a crowd of over 300 at the biannual Regional Economic Indicators Forum (REIF). At both events, Kashkari fielded dozens of questions on the economy and monetary policy. But there were also numerous questions about tariffs, trade, and labor and housing shortages that gave voice to the concerns about the future direction of the regional economy.
The area has a comparatively large presence of higher education institutions, including the University of Minnesota-Duluth, the University of Wisconsin-Superior, the College of St. Scholastica and Lake Superior College. But contacts lamented the brain drain that occurs, with new graduates often taking their skills to Minneapolis or other larger regional centers.
The region still depends heavily on its economic roots—mining, shipping and manufacturing. Though mining and shipping are decades past their heyday, these two industries are directly responsible for about 7,500 jobs. Manufacturing pitches in another 6,000. Given their comparatively high pay—from almost $1,000 a week in manufacturing to $1,600 a week in mining—these industries indirectly support thousands of additional jobs as those wages course through the regional economy. (See Chart 2 for a mining snapshot.)
But with these industries also comes volatility, particularly in mining, and diversification is what many seek. Some people point to tourism jobs as a way forward. The region has seen steady growth in this sector, adding about 1,300 leisure and hospitality jobs since 2010. But the pay tends to be low—a small fraction of that seen in legacy industries.
Currently, the Twin Ports are not seeing a lot of new construction, sources there said (and permit data support), with the exception of some multifamily developments. There have been a handful of major projects in the recent past, including a new $80 million headquarters for the retailer Maurices in 2016 and $90 million in new education facilities in Superior. But those steps forward were followed by layoffs at Maurices last year and an announcement by UW-Superior that it was eliminating more than a dozen majors due to lack of demand.
However, residential real estate markets have been uncommonly strong recently (Chart 3), especially in Douglas County (Wis.), which has pushed local home values significantly higher and bodes well for future housing investment and—hopefully, at least—keeping more young people in the region and attracting newcomers to the labor force.
At the REIF event, an attendee asked Kashkari if he knew of examples or best practices from other communities about how to grow and train the local workforce. "I hear a lot of anecdotes about places and people trying things," said Kashkari. "But I've never met anyone who said, 'We've got this nailed. We're doing a great job, and there's a great pipeline'" aligning the needs of workers with the needs of local businesses. But successful communities tend to be experimental and open to change. He added that as labor markets get tighter, more opportunities arise for more workers, and businesses are also more willing to try new approaches.
Indeed, the region has a good example in its own backyard. Cirrus Aircraft, a maker of personal aircraft, is one of the largest employers in the area and offers something of a local back-to-the-future moment. The company's evolution reads like an economic storybook, having gone from a basement business for its co-founders, Dale and Alan Klapmeier, to the world's largest maker of personal aircraft, with about 1,400 employees, three-quarters of them in Duluth, along with a parts plant in Grand Forks, N.D., and customer center near Knoxville, Tenn. The company is still growing, with about 85 job openings at any one time, according to Bill King, Cirrus executive director of business administration.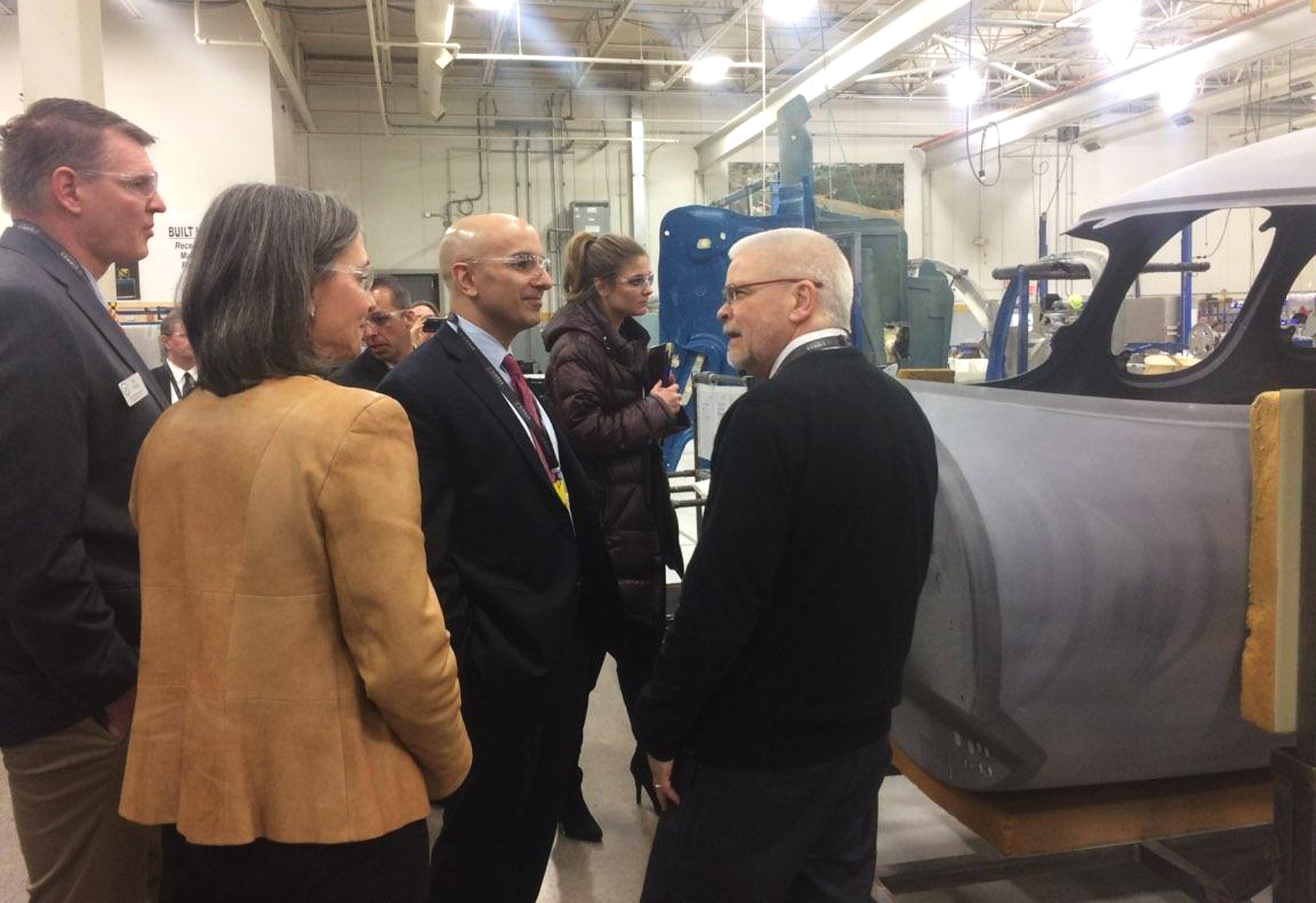 Cirrus marries the region's old-school industrial legacy with a more forward-facing approach to innovation and global competitiveness. Like it or not, Cirrus will play an important role in the region's future trajectory. For its part, Cirrus appears to be up to the challenge. In April, the company received the aerospace industry's top award—the Robert J. Collier Trophy—for developing the world's first single-engine personal jet. The award goes back 106 years "and is a huge honor," said King, noting that the company beat out the likes of Boeing, Airbus and Lockheed Martin.
Cirrus is expecting some tailwind from the positive exposure. The company makes roughly one personal jet per week, with hopes of boosting production by about 50 percent in 2019. Even if it meets that goal, it won't run out of business anytime soon. Even before the company learned of the Collier Trophy, the order backlog for the personal jet was 600.
In a way, Cirrus is helping the region expand the meaning of "twin ports" by adding aircraft to its list of specialties. But if you're in a position to kick the tires on a personal aircraft, you'd be wise to get in line now.