Mass layoffs see uptick in 2018, so far
Despite hyper-low unemployment of 3.1 percent in Minnesota, the state and its workers have not been immune to big layoffs. In fact, there has been a notable uptick through May of this year compared to recent years.
Federal and Minnesota state law requires that employers that are planning a mass layoff of workers or are preparing to shut their business down must provide advanced notice to workers and other interested parties. In general, employers must do so if (among other things) they have 100 or more employees, or if a layoff involves 50 or more workers at a single worksite. Employers may also voluntarily report a layoff event that doesn't meet these thresholds.
Mass layoffs are tracked by the Minnesota Department of Employment and Economic Development (DEED). Along with official announcements, DEED includes other sources of information, like newspaper reports, to supplement the final count of known layoff events and affected workers. This helps identify a broader range of layoff events, including ones well below regulatory thresholds.
DEED's monthly online records only go back to 2014, but show that the number of workers affected by mass layoffs had been trending lower in recent years after a bit of a spike in 2015 (see chart). But through the first five months of this year, more than 6,000 workers have reportedly been laid off—the highest level in five years, and more than twice the number in 2016 and 2017 over the same period.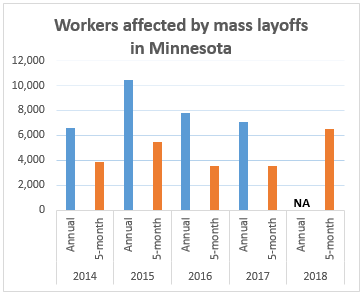 One of the likely reasons for the bump this year has been an unusually high number of store closures among large national retailers—including Bon Ton (which includes Younkers and Herberger's), Toys R Us, Sears, and Kmart—which have or will eventually shutter dozens of stores in the Ninth District.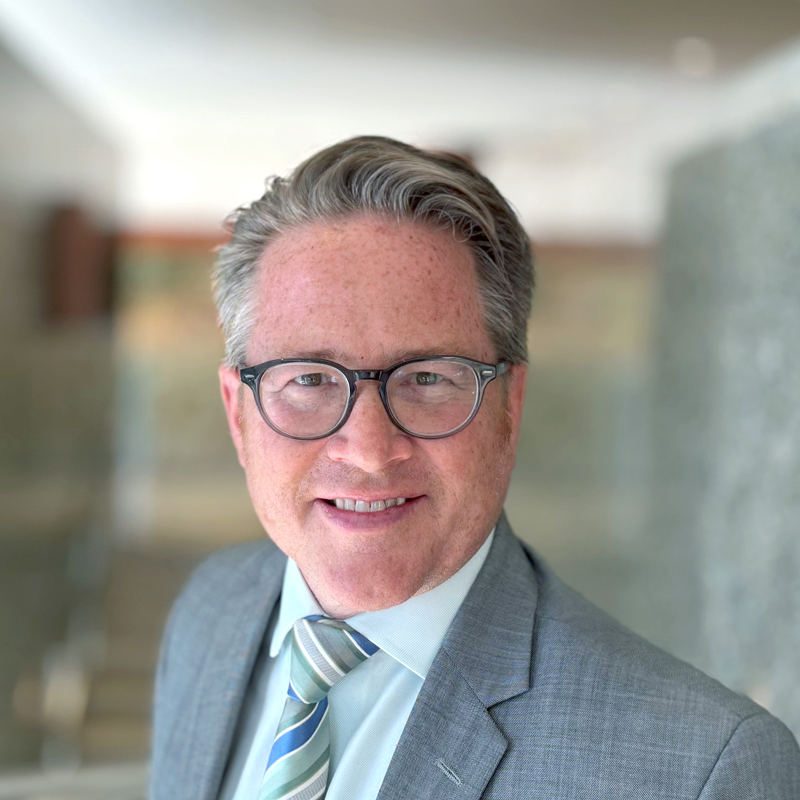 Request as a speaker
Ron Wirtz
Director, Regional Outreach
Ron Wirtz is a Minneapolis Fed regional outreach director. Ron tracks current business conditions, with a focus on employment and wages, construction, real estate, consumer spending, and tourism. In this role, he networks with businesses in the Bank's six-state region and gives frequent speeches on economic conditions. Follow him on Twitter @RonWirtz.