Montana airports seeing steady traffic increase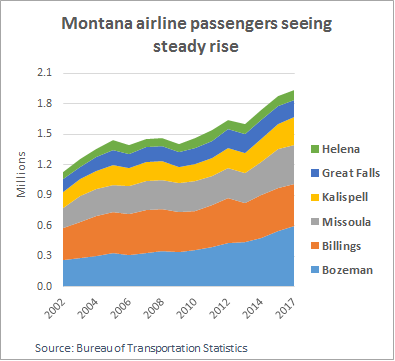 If the big skies of Montana are looking more crowded these days, it's not your imagination, because airline traffic in the state has seen steady increases out of its major airports.
The trend in airline passengers in Montana might best be seen as pre- and post-recession growth spurts (see Chart 1). From 2002 to 2005, total passengers grew more than 25 percent. After four stagnant years, things started picking up again in 2009, and total passengers by 2017 grew by 37 percent.
There are six airports in the state with annual enplanements of at least 100,000. All have seen some passenger growth over the years, but the bulk of additional passengers has been captured by Bozeman, which has seen traffic grow by 130 percent since 2002, and by 73 percent since 2009 (see Chart 2). In 2013, Bozeman leapt Billings as the busiest airport in the state, and this past year, Bozeman saw more than 40 percent more passengers than its eastern peer.
Kalispell and Missoula have also been seeing steady increases in passengers, most likely the result of both increased tourism and population growth in these regions.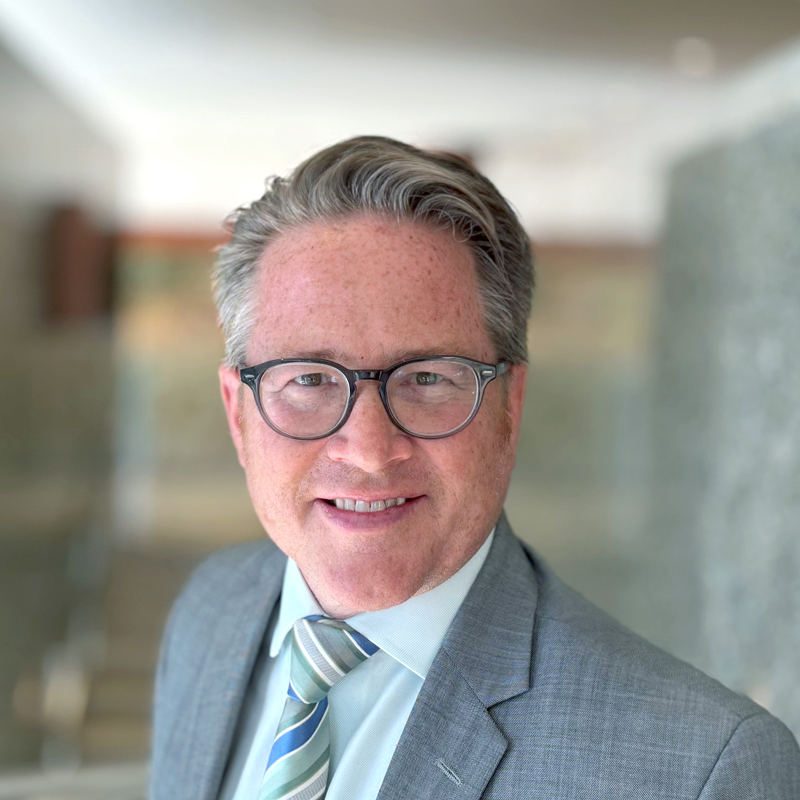 Ronald A. Wirtz
Director, Regional Outreach
Ron Wirtz is a regional outreach director at the Federal Reserve Bank of Minneapolis. Ron's primary responsibilities involve tracking current business conditions, with a focus on employment and wages, along with sector-tracking in construction, real estate, consumer spending and tourism. In this role, Ron networks with local businesses in a six-state region, both in person and via various communication channels, and gathers other traditional and nontraditional sources of information to assess current business activity. Ron also gives customized speeches on regional economic activity, and handles advance planning for regular outreach trips to Ninth District communities by Bank President Neel Kashkari. Prior to this role, Ron was the long-time editor of the fedgazette, the Bank's regional business and economics publication, where he conducted research on such topics as employment trends, health care pricing and consolidation, housing, entrepreneurship, public pensions, income mobility, the Bakken oil boom and other topics.