New Northside market offers fresh food and promising pathways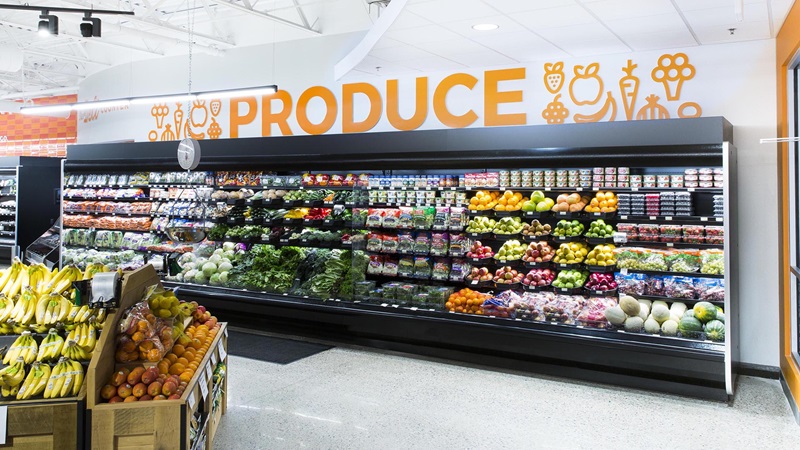 Fresh, healthy options beckon customers to North Market's produce department.Photo by KNOCK, Inc. | Courtesy of Pillsbury United Communities
When Pillsbury United Communities (PUC) set out to work on food access in North Minneapolis four years ago, it didn't know that a grocery store would be the ultimate outcome.
"We started out having conversations to try and figure out why Northsiders appeared to be underutilizing their WIC dollars,"1 says Adair Mosley, the president and CEO of PUC. "There was work to do in changing some WIC policies, but it also became clear that the lack of convenient access to a full-service grocery store was a major contributor."
PUC sought input from other community groups and held public charrettes2 and planning sessions for what would become North Market, a grocery store that opened in North Minneapolis's Webber-Camden Neighborhood in late 2017. To overcome the barrier of high start-up costs, PUC secured public and philanthropic funding and financing.
Mosley attributes much of the success of creating North Market to the food-systems work that other organizations are doing in North Minneapolis.
"We see ourselves as part of a food ecosystem that makes our work possible," he says.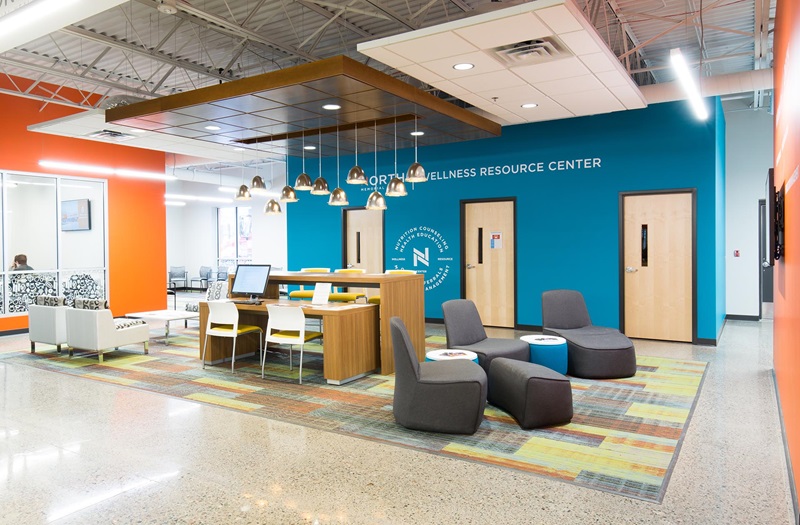 North Market's onsite wellness resource center, developed in partnership with North Memorial Health System, is designed to increase neighborhood residents' access to primary care.Photo by KNOCK, Inc. | Courtesy of Pillsbury United Communities
In addition to resulting in a grocery store, the input process led to a partnership with North Memorial Health System, one of the Twin Cities area's major hospital and clinic networks, that will increase Northsiders' access to primary care. "Our community engagement process taught us that people need more exposure to the primary health care system," Mosley says. "And the grocery store provides a great opportunity for leverage on that front."
The store stocks its shelves to meet the full range of its customers' preferences, from sweets to sweet potatoes, but is designed to encourage healthy food choices. For example, customers encounter the produce section upon entry, while the less-healthy foods can be found at the back of the store, not near the registers.
Mosley said that North Market has hired 90 percent of its staff from North Minneapolis. The jobs created range from clerks in the front of the store to management-level positions. Mosley sees every job as a potential pathway to a career, in the food industry or elsewhere.
"Even people working as cashiers are developing soft skills that will be important to advance in a career," he says.
For more information about North Market, visit mynorthmarket.org.
---

Endnotes
1 WIC stands for The Special Supplemental Nutrition Program for Women, Infants, and Children, and describes a federal subsidy program administered by the U.S. Department of Agriculture (USDA) that provides access to food and other services for low-income mothers and mothers-to-be. Because research on WIC has connected participation to better outcomes for mothers and children, many community groups are interested in increasing WIC participation rates. For information on the WIC program, see the USDA's WIC information page.
2 A charrette is an intensive planning session in which community members work collaboratively with architects or other designers to create a vision for a public space or other development.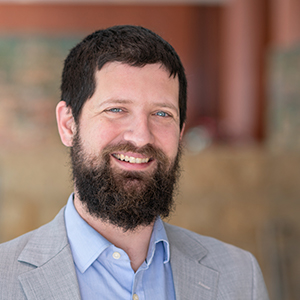 Request as a speaker
Ben Horowitz
Senior Policy Analyst, Community Development and Engagement
Ben Horowitz writes about policies and programs impacting affordable housing, early childhood development, and investments in low- and moderate-income communities.