Sioux Falls, minority newcomers, keeping South Dakota growing
When it comes to population growth, not all states are created equal. Generally speaking, population growth has been slower among most Midwest or Great Plains states than the national average because many southern and coastal states have seen higher foreign and domestic migration.
But that's not the case with South Dakota (nor North Dakota, in fact, due to the Bakken oil boom). South Dakota's growth can be largely attributed to an extended growth spurt in Sioux Falls. Since 2000, the metro has grown by 43 percent, well above the national average (see Chart 1). Over that time, two-thirds of the state's population growth has landed in its biggest city.
Much of the growth in Sioux Falls is coming from minority newcomers, whether foreign or domestic. Since 2000, the percentage of the city's foreign-born population has grown more than 50 percent, and the nonwhite share of population has roughly doubled (see Chart 2).
The Sioux Falls School District has also seen steady increases in enrollment—again driven by minority students. From (fiscal year) 2011-12 to 2017-18, total enrollment grew by about 2,000 students (about 9 percent). But minority students alone grew by 2,500, increasing their share of the student body over this period from 28 percent to 36 percent.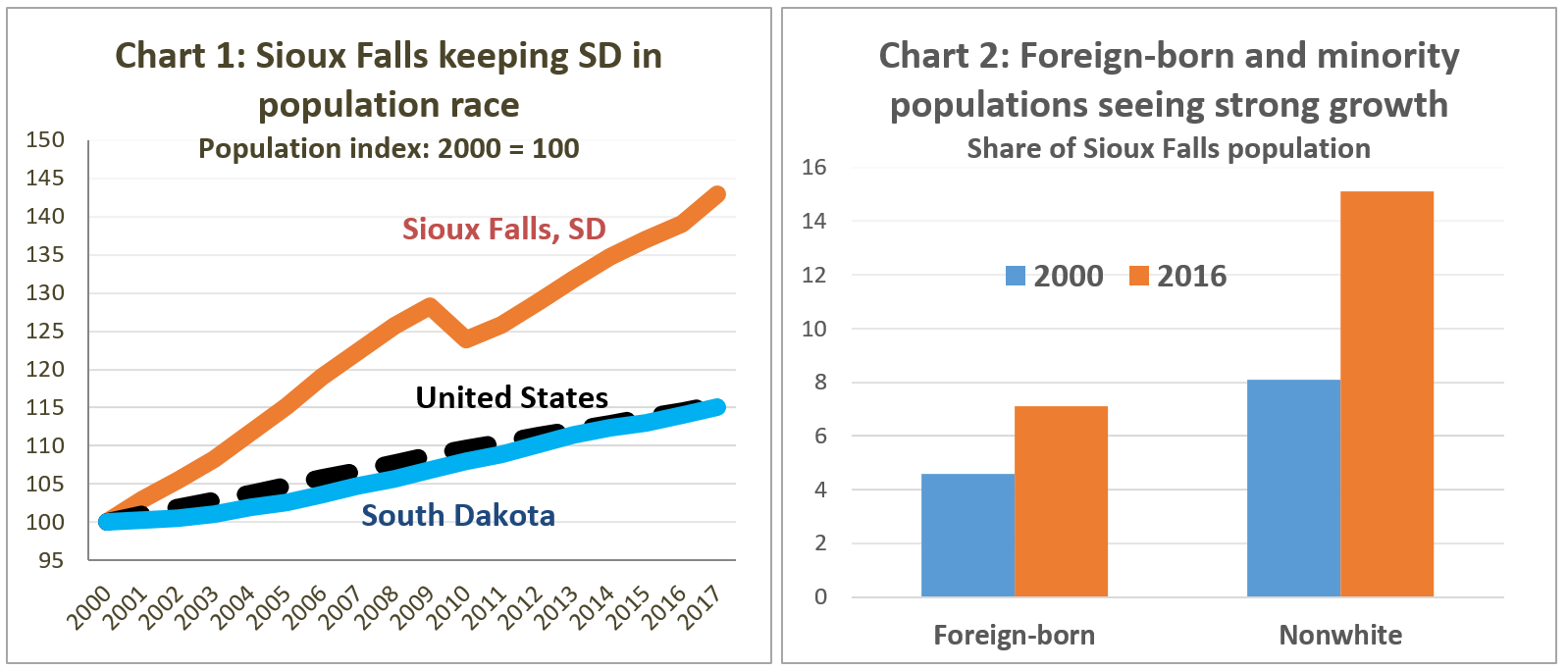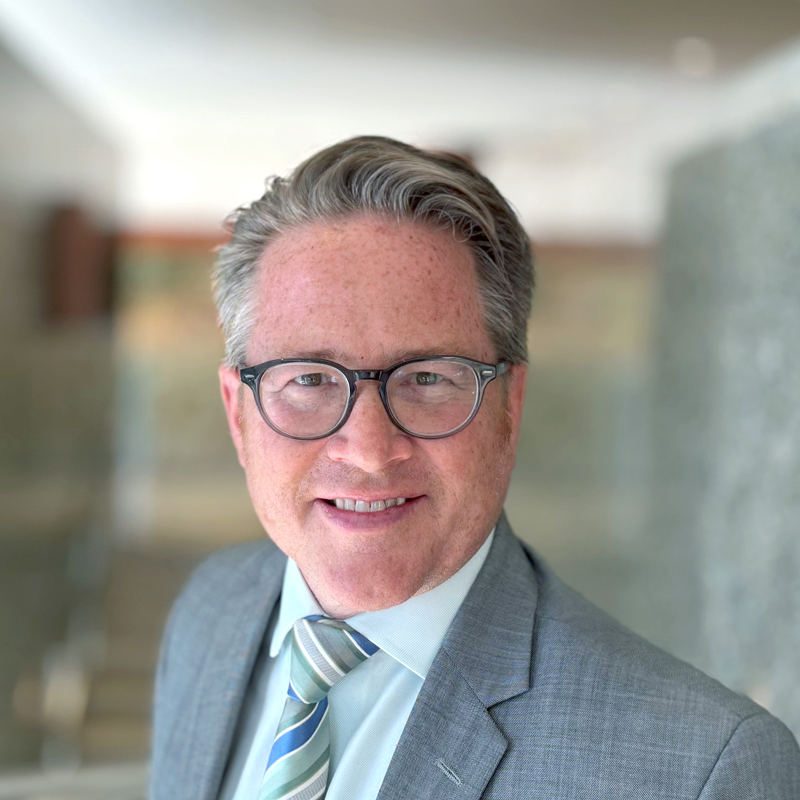 Ronald A. Wirtz
Director, Regional Outreach
Ron Wirtz is a regional outreach director at the Federal Reserve Bank of Minneapolis. Ron's primary responsibilities involve tracking current business conditions, with a focus on employment and wages, along with sector-tracking in construction, real estate, consumer spending and tourism. In this role, Ron networks with local businesses in a six-state region, both in person and via various communication channels, and gathers other traditional and nontraditional sources of information to assess current business activity. Ron also gives customized speeches on regional economic activity, and handles advance planning for regular outreach trips to Ninth District communities by Bank President Neel Kashkari. Prior to this role, Ron was the long-time editor of the fedgazette, the Bank's regional business and economics publication, where he conducted research on such topics as employment trends, health care pricing and consolidation, housing, entrepreneurship, public pensions, income mobility, the Bakken oil boom and other topics.