Small town, but not small talk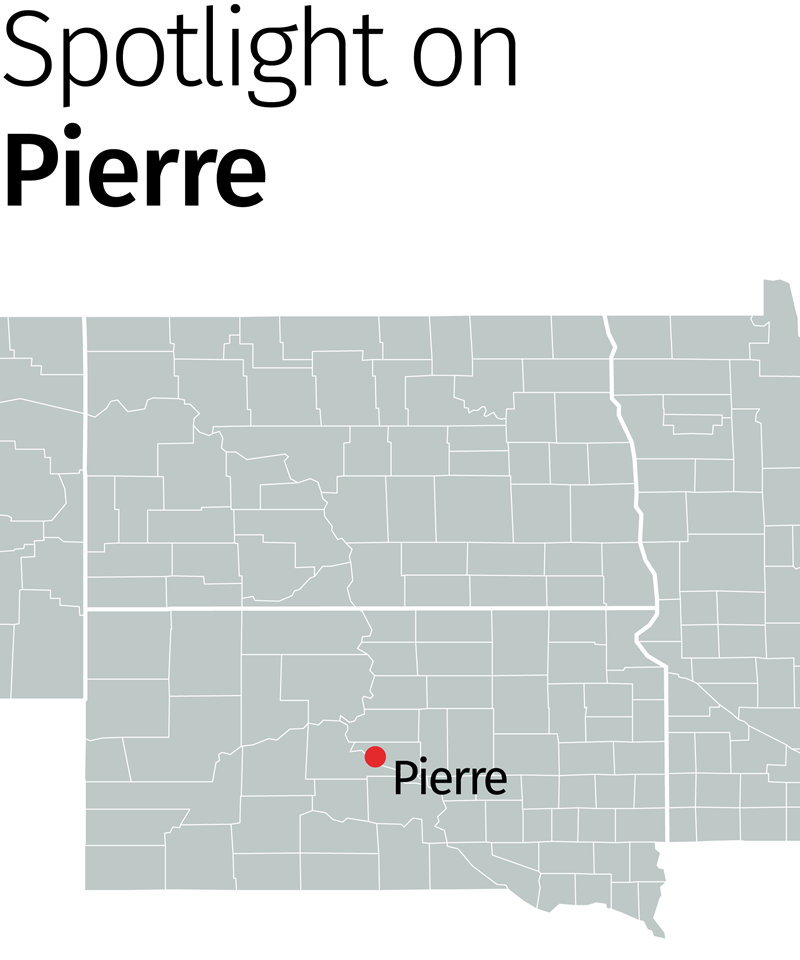 The Ninth District is one of the most rural districts of the Federal Reserve System, where large expanses are punctuated by small regional centers. Nowhere is this spaciousness captured better than in Pierre, S.D. Seated in virtually the center of the state, this city of 14,000 is surrounded by hundreds of square miles of rolling grasslands, and is upward of three hours in either direction from the state's two metros, Rapid City and Sioux Falls.
Despite that geographic isolation, its status as the state capital makes Pierre the locus of attention and conversation regarding the state's most important policy and economic issues. This is particularly the case once the legislative session starts up, as it did in late January, and is oddly enhanced by the city's intimacy as a small town, where everyone seems to know one other, and (true story) the governor will hold the door open for those following him into the capitol.
In early February, Minneapolis Fed President Neel Kashkari traveled to Pierre to learn about the regional and state economy. Since joining the Minneapolis Fed in January 2016, Kashkari has pledged to visit at least one community in each Ninth District state every year. The inaugural state visit was to Rapid City, followed by Sioux Falls in the summer of 2017.
Despite its small economy, the seat of state government offers a unique stethoscope to listen to the state's economic and policy heartbeat. While in Pierre, Kashkari met with a variety of stakeholders to hear about the opportunities and challenges faced by businesses and workers in the region and state, as well as to learn about priorities during the current legislative session. Foremost among stakeholders were Gov. Dennis Daugaard, Lt. Gov. Matt Michels and other cabinet-level officials, along with Legislative leaders from both political parties.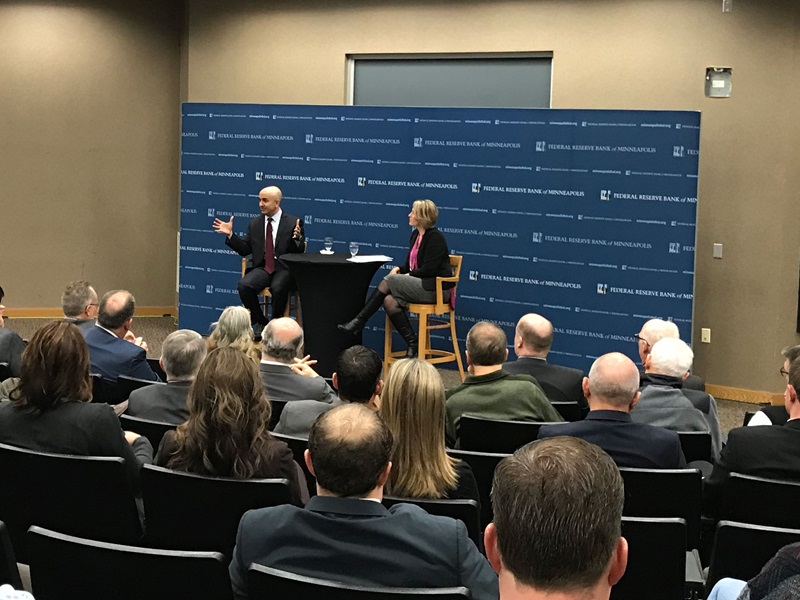 Kashkari also participated in a Town Hall forum, answering questions from event moderator Laura Schoen Carbonneau (president of the Pierre Area Chamber of Commerce), as well as from a crowd of more than 100 people. Here, the audience shared concerns about rural economic development, job growth, business expansion, banking and many other topics.
In addition, Kashkari held a listening session with about 40 bankers from across the state who were optimistic about the economic impact of changes to federal tax policy, including the likelihood of tax cuts raising wages. At least two bankers mentioned that tax changes provided an incentive for their institutions to give employees one-time bonuses.
South Dakota's economy is somewhat split, with Sioux Falls and Rapid City experiencing strong growth and investment while agriculturally dependent rural areas last year struggled with another year of low commodity prices, not to mention a severe drought that devastated much of the state.
The Pierre economy sits somewhere in between; the outsized presence of state and local government, along with a strong health care industry, tends to moderate the regional economy, subduing any large swings in either direction. "The difference in whether the [Pierre] economy is up some or down some," said a Pierre business contact, "is agriculture."
Commodity prices have been low for so long that many are worried about the other shoe falling—namely, a drop in farmland prices, which could severely cut farm equity, making it harder for operators to qualify for annual operating loans. After three years of low prices, farmers have been in survival mode, said one banker, "and there's no equity left."
Economic struggles are relative. Over the past decade, the state has boasted one of the lowest unemployment rates in the country; since 1990, the unemployment rate in Hughes County (home to Pierre) has spent exactly two months—February and March 2011—above 4.5 percent. State unemployment has seen a modest but notable uptick, rising from 2.7 percent in early 2017 to 3.5 percent at the end of the year, but it was still well below the national rate of 4.1 percent.
Low unemployment, in turn, brought workforce issues to the forefront of many discussions with Kashkari. Despite the fact that a number of banks said they were raising wages, one banker said, "It's still hard to attract staff." During an afternoon listening session with Pierre-area businesses, Glennis Zarecky, co-owner of Midwest Construction, said it was "dog eat dog to get and keep workers," noting that the company was hiring thanks to a strong outlook for the 2018 construction season.
Loading chart 1...
Loading chart 2...
The root of the workforce issue has been slow labor force growth, both statewide and for the Pierre region. While both saw strong labor force growth during the 1990s, those rates have since fallen significantly, especially for Hughes and Stanley counties since 2005 (Chart 1). With unemployment low, and the labor force not growing, new job growth has been hard to come by (Chart 2).
As a result of slow-growing workforces, Pierre and other communities across South Dakota face difficult decisions with limited options. One involves attracting people from other places, whether domestic or international. During a listening session with a dozen business owners and executives, mostly from Pierre, it was noted that certain industries (like dairy farming) have transitioned to a new labor model that embraces immigrant labor. Huron, S.D., is growing again thanks to a thriving population of immigrants, many of them Karen refugees from Myanmar and Thailand working in turkey processing plants.
But not everyone is comfortable with immigrant labor, and some are resistant to real change. One contact noted that people often pay lip service to the idea of change, with the underlying message that "I'm for change so long as nothing's different," he said. "There's great opportunity, and great challenge."
Participants struck a similar theme during a listening session with 13 officials representing a number of Native American tribes and tribal organizations. South Dakota has nine Native American reservations, and much of the discussion focused on the fact that reservation populations are growing as tribal members seek a closer connection to their tribal families and traditions. But reservations face a chronic housing shortage, and much of the existing housing stock is overcrowded or substandard. On the Pine Ridge Reservation alone, over 3,000 homes are needed to alleviate overcrowding and provide basic shelter for tribal members.
Historically, most of the homes on South Dakota reservations were developed by the federal government as affordable rental units for low income families, similar to the model used by housing authorities in urban areas. But building more—and better—units runs into a host of issues, including land ownership, credit history, income sufficiency and joblessness on reservations.
But members stressed that progress was being made, as evident in new housing projects by the Cheyenne River Housing Authority, Sisseton Wahpeton Oyate on the Lakota Traverse Reservation, the Thunder Valley Community Development Corporation on Pine Ridge, and the Winnebago Tribe of Nebraska (Ho-Chunk Village). Most of these success stories come via partnerships among tribes and other nonprofit organizations, where successes and best practices are shared to tackle the complexity that often comes with development in Indian Country.
The goal of the outreach trip to Pierre was to get a ground-level view of how businesses, workers and communities are faring in the current economy. Attendees of the tribal meeting brought that home in a poignant way. At the end of the meeting, tribal attendees presented Kashkari with a ceremonial pair of shoes, symbolic of his efforts to better understand issues from a tribal viewpoint—to walk in their shoes.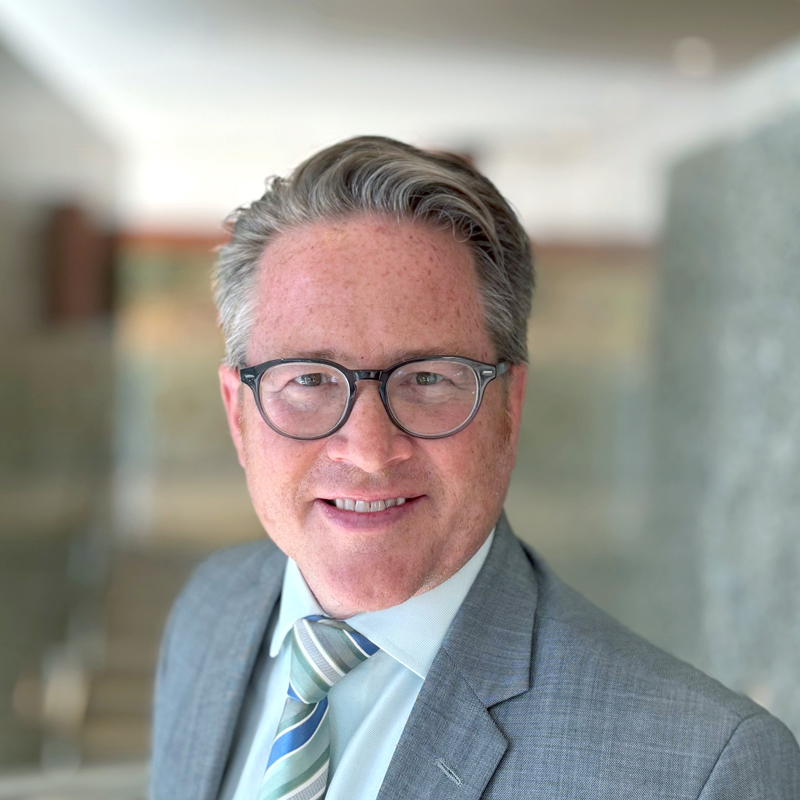 Request as a speaker
Ron Wirtz
Director, Regional Outreach
Ron Wirtz is a Minneapolis Fed regional outreach director. Ron tracks current business conditions, with a focus on employment and wages, construction, real estate, consumer spending, and tourism. In this role, he networks with businesses in the Bank's six-state region and gives frequent speeches on economic conditions. Follow him on Twitter @RonWirtz.