South Dakota economy seeing slower growth, but not everywhere
Economists are regularly faced with the challenge of squaring the micro and macro—seeing how conditions on the ground can be understood in the larger context of data. Comparing the two angles is not always the perfect means, but there are often good lessons to learn.
In late November, Minneapolis Fed outreach staff took a brief tour of central South Dakota, sharing macro data on state and local economic conditions with state banking officials, along with business and community leaders in Pierre, Huron, and Brookings.
The South Dakota economy has been sluggish of late, mainly due to the slump in the farm economy. But growth also depends on where you live, because Sioux Falls has been seeing steady growth for some time; Rapid City has lagged its larger peer in the state, but is also seeing some acceleration. And the rest of the state has been largely flat, or worse, a circumstance that circles back to the farm sector.
But along the way, the Minneapolis Fed also took time to listen to what people had to say about their own local and state economies. While local stories largely matched the economic data, they also offered some useful context and nuance for the Bank to better understand how residents are feeling about their economy and where the state economy might be heading.
Tough farm economy
Data show that the South Dakota economy has been slow-growing compared with the national average and neighboring states like Minnesota and Montana. During the economic recovery (starting in mid-2009), South Dakota experienced an economic surge, as the farm economy was humming and the state's metro regions (Sioux Falls and Rapid City) were seeing steady growth.
But once crop and livestock prices started to soften, so did the South Dakota economy (Montana's too, in fact), because agriculture makes up a bigger overall share of the state's economy compared with Minnesota and the national average. Since its last peak in 2013, annual farm income in South Dakota has fallen from more than $3 billion to less than $700 million, a drop of 80 percent. The good news is that the South Dakota economy has still managed to grow, but at a much slower trajectory. Over the 12 months ending in June 2018, the state's economy had grown just 0.8 percent, compared with almost 3 percent for the nation as a whole.
Things could be worse in farm country; state farmers have had great harvests of late. A Brookings banker said that many farms continue to "out-yield prices." But this banker and others suggested that working capital is running out, and poor years now are eating into farm equity. Debt repayment capacity was also becoming "unnerving," said one, particularly given rising interest rates.
Unfortunately, prospects in the farm economy are not great. The U.S. Department of Agriculture is projecting that farm income nationwide by the end of 2018 will hit its lowest level in 15 years, and prices are not expected to rebound much.
Bi/trifurcation of the state economy
But the state has its bright spots too. Its two largest cities, for example, have seen record levels of building investment. In Rapid City, total construction permits have exceeded $300 million in each of the past three years, and 2018 was on pace to top the city record set in 2016. Single-family construction there was also on pace for one of its best years since the Great Recession.
Sioux Falls is doing that one better. The state's largest city has been on a building tear for a number of years running. Through November of this year, the city has cracked $700 million in building permits for the first time ever, already a 10 percent increase over a record year in 2017.
Job growth has been similarly bifurcated. Sioux Falls has been the state's engine for job growth, due in part to the fact that it has also been seeing greater population and labor force growth—not a small matter in a state with an unemployment rate hovering around 3 percent for the better part of a decade. In fact, the state hasn't seen annual unemployment above 5 percent since the farm recession of the early 1980s.
After a slow start coming out of the Great Recession, Rapid City has seen modest but steady job growth. In the rest of the state, job growth has been flat and remains below prerecession levels. A few rural places have seen total employment rise, like Beadle County, home to Huron, which has seen an influx of Karin and other immigrant groups interested in working in turkey and other food processing plants.
Tight labor
Other factors are keeping the state economy from reaching higher capacity and output, none more central than tight labor markets, because many firms are still hiring.
A November survey of South Dakota Chamber of Commerce members found that a significant majority were looking for more workers. The state also tracks the number of online job postings every month. In sync with the farm economy, job postings peaked a few years ago and then fell rather precipitously. But preliminary evidence suggests that job postings may have recently pivoted or at least plateaued. Despite the dip, job postings are still triple the level seen in 2009.
But with unemployment around 3 percent—and even lower in Sioux Falls and other locations—those with available jobs are scrambling to find workers.
Two bankers in Brookings shared that it was taking significantly longer to fill positions because there was "not as qualified an applicant pool as before." Another contact said some employers just need "warm bodies," but were still having difficulty. A source in Huron said he had started to use a staffing agency to find temporary workers—despite higher costs—out of "tragic necessity" because his company couldn't find the labor it needed through traditional means.
For some—maybe even many—firms, it means doing less business than they otherwise could. A construction contact noted that the company needed more workers, adding, "We are passing up work due to a shortage of workers."
The chamber survey found that labor availability was the most-cited obstacle to future growth. But it's hardly the only one; health care costs and tariffs were close behind. Among a gathering of business and community leaders in Huron, the room was evenly divided between optimism and pessimism regarding their 2019 outlook—this despite the fact that a large majority said 2018 had been a good—even great—year. Virtually all of the 2019 pessimism stemmed from the potential negative impact of farm tariffs. Said one farm contact, "We are concerned about the impact of tariffs. It will be painful this year, but worse next year if we don't have open markets." For some sectors, particularly agriculture, rising interest rates were also a concern.
Yet despite a dour farm outlook, one doesn't get the impression of panic when listening to people in local communities, even rural ones where farming is so central. One business contact said South Dakota business owners are typically understated. "How's things?" "Good" is the stand-pat answer from many, he said, regardless of whether things are great or terrible.
He and several others along the tour added that they were glad to see the Minneapolis Fed on the ground and talking to businesses in South Dakota. They encouraged return visits. That's the plan, because it gives the Minneapolis Fed a good, reality-based checkup on local economies across the Ninth District.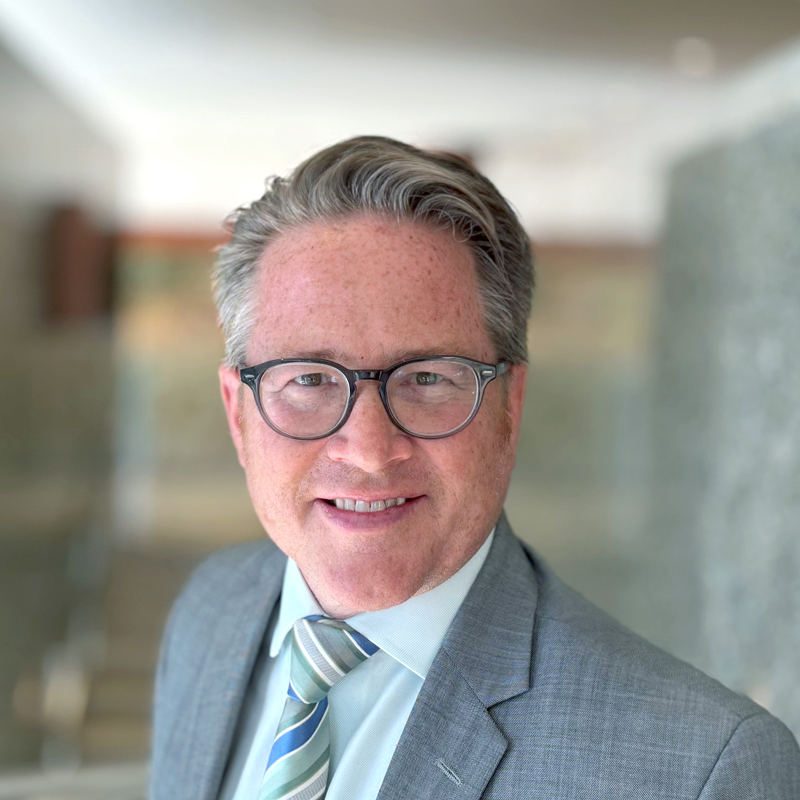 Request as a speaker
Ron Wirtz
Director, Regional Outreach
Ron Wirtz is a Minneapolis Fed regional outreach director. Ron tracks current business conditions, with a focus on employment and wages, construction, real estate, consumer spending, and tourism. In this role, he networks with businesses in the Bank's six-state region and gives frequent speeches on economic conditions. Follow him on Twitter @RonWirtz.