The jobs motel has a lot of vacancies
It's no longer news to say that the job market is tight. Monthly unemployment announcements are regular reminders that people looking for work are having a good time of it. But what about the inverse—how are employers faring in filling available jobs? By most measures, not nearly so well.
For example, a survey of job vacancies by the Minnesota Department of Employment and Economic Development (DEED) showed continued growth in the number of unfilled jobs in the state (Chart 1). What's more, the most recent survey (second quarter of 2018) showed a marked increase in full-time jobs, as well as low levels of seasonal or temporary vacancies (just 12 percent).
Loading Chart 1...
No other Ninth District state conducts a similar survey tracking job vacancies. But states collect other data that provide some insights into tight labor markets and the unmet hiring needs of employers. For example, state offices in Montana, North and South Dakota, and the Upper Peninsula of Michigan track advertised job openings. (In fact, Minnesota also tracks this.) DEED's vacancy survey is a more robust count of job vacancies, methodologically speaking. It executes a survey of more than 10,000 in-state firms and also gathers job postings directly from employer websites. Other efforts to count online or advertised job openings are useful—especially in the absence of anything else—but they measure only those jobs being advertised in the places being tracked.
Nonetheless, job-posting data show that available jobs are up across Ninth District states, rising a combined 9 percent over the past year (Chart 2). August job openings in Michigan's Upper Peninsula grew by about 8 percent over a year earlier, reaching almost 4,000. Other groups do their own tracking, and they show similar growth in available jobs. For example, October job openings tracked by the Minnesota High Tech Association were almost one-quarter higher than a year earlier.
Loading Chart 2...
Not every state is necessarily seeing a persistent uptrend in job postings. Both North and South Dakota saw higher job postings two to four years ago, when those state economies were seeing stronger growth—during the oil boom in North Dakota, for example.
But what is consistent among states is an increasingly strained labor force, with fewer workers seeking proportionately more openings. The number of job openings in Montana has fluctuated since 2015 and has risen modestly overall. But the number of job seekers has steadily plummeted (Chart 3).
Loading Chart 3...
Minnesota has seen a similar phenomenon. It tracks job seekers who visit workforce offices or use online services or post a résumé with the department. In August, all three metrics were 20 percent to 30 percent lower compared with a year earlier. The number of active résumés with North Dakota Job Service has dropped more than 20 percent over the same period.
There are some caveats to the state data on job openings and seekers. For example, the data cannot account for changes in where companies choose to post jobs or how available workers seek out jobs, and the markets serving both job seekers and employers with jobs have seen considerable change in recent years. However, these data sets are methodologically consistent, and every one shows the same increase in job postings and the comparatively steep decline in available workers.
This growing tension between strong labor demand and tight supply has many effects and manifestations. For example, the share of job vacancies in Minnesota requiring post-secondary education has been on a steady decline, from a post-recession high of 45 percent to its most recent measure this summer of 31 percent.
In some ways, this might seem counterintuitive; economic theory suggests that tight labor should lead employers to upgrade (not downgrade) job requirements in order to consolidate and aggregate jobs into higher-productivity positions requiring fewer people. This is particularly the case given that real median wages among job vacancies have also been rising.
Two underlying trends appear to be in play, according to Oriane Casale, an assistant director with DEED. First, employers are getting more flexible with educational requirements. Casale noted that it can be "very difficult to parse employer requirements from job postings." But given DEED's extensive experience with the vacancy survey, Casale said the department was starting to see evidence of greater "hedging" on educational requirements "because employers know that the market is tight, and they are willing to consider a much wider range of candidates than in the past. … We think we're seeing this."
But lower educational requirements among job vacancies also appear to be the result of vacancies "piling up" among low-wage jobs, Casale said. The department first started noticing the trend five years ago; as job availability rose, workers moved from lower-paid, lower-skill jobs into higher-paid, higher-skill jobs, and that "made it more difficult for employers to fill those vacancies at all."
"So it's not so much that the share of vacancies requiring post-secondary education is decreasing," said Casale. Rather, employers are having so much difficulty filling low-wage vacancies that they are piling up much faster than better-paid vacancies with higher educational requirements.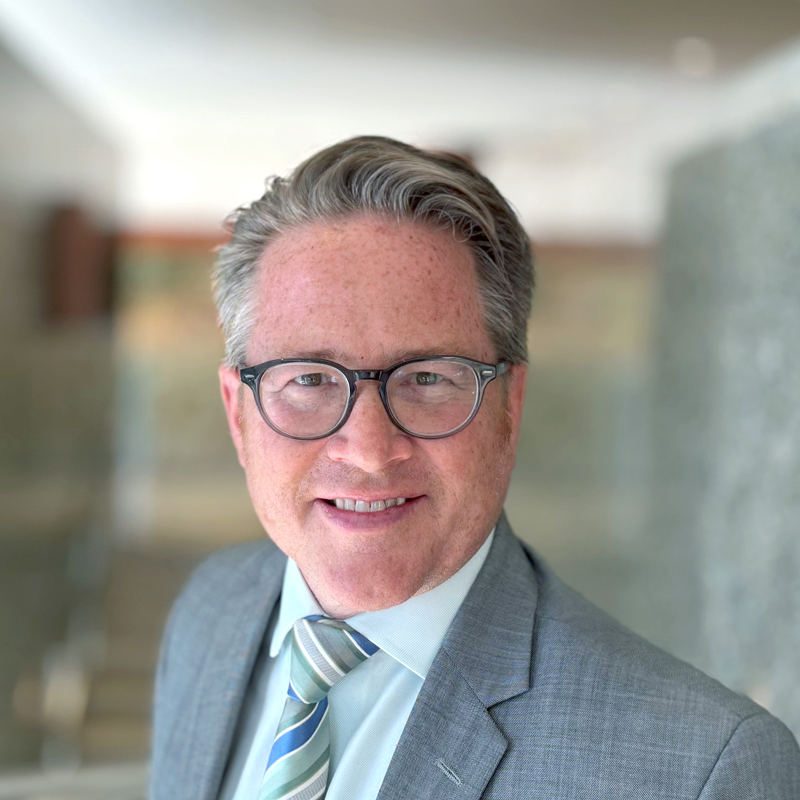 Request as a speaker
Ron Wirtz
Director, Regional Outreach
Ron Wirtz is a Minneapolis Fed regional outreach director. Ron tracks current business conditions, with a focus on employment and wages, construction, real estate, consumer spending, and tourism. In this role, he networks with businesses in the Bank's six-state region and gives frequent speeches on economic conditions. Follow him on Twitter @RonWirtz.