A healthful economy in Rochester
"Spotlight" is an occasional feature about Ninth District communities in which the Minneapolis Fed has held private meetings with businesses to gauge regional economic conditions. To maintain confidentiality, individuals and their businesses are not named.
Being a company town is something like getting typecast as an actor. It's often a struggle to be known for anything outside of that well-known casting box.
So it is with Rochester, Minn., located in the state's southeastern corner, an hour's drive from the southern suburbs of the Twin Cities. It has long been known as the hub and birthplace of the renowned Mayo Clinic, one of the highest-quality health care providers in the world.
Some there have worried about the region's dependence on Mayo and the health care sector in general. But as one community leader expressed: Yes, Rochester might be a one-horse town, its economy riding on the back of health care, "but when your horse is Secretariat, that's a different story."
Rochester has been feeling its oats recently, seeing comparatively strong growth in part from continued expansion of Mayo. But the city is also in the midst of a groundbreaking initiative—both literally and figuratively—that is designed to help Mayo continue its growth path while also helping the economy diversify in areas that will provide greater long-term economic sustainability for the region.
While the state economy has slightly lagged the national economy of late, Rochester has bested both, and its recent trend is particularly bullish. Much of that performance stems from the steady growth of Mayo Clinic, especially recently, according to figures from the Bureau of Economic Analysis. From 2015 to 2017 (the most recent data available for metros), GDP in the health care and social assistance sector in Rochester grew by 12 percent, significantly faster than the Rochester or state economy overall. Not surprisingly, that growth has had a positive and inverse effect on unemployment, which has plummeted to an ultra-low 2 percent, roughly half the national rate. (See the accompanying charts for illustrations of data cited throughout this article.)
It's hard to overstate the influence of Mayo and the health care sector overall on the Rochester economy. Jobs in this sector have been growing steadily in Rochester, as well as at state and national levels. Today, jobs in the health care and educational services sector make up 40 percent of the Rochester job market—twice the state average.
But the city has decided not to rest on the proverbial laurels provided by Mayo. In fact, quite the opposite. The city is in the midst of a 20-year, public-private economic development initiative called Destination Medical Center (DMC). This effort, the largest of its kind in Minnesota history, sought (and received) state and local subsidies in exchange for significant private investment to help Mayo expand as well as to diversify the regional economy. It hopes to add 30,000 jobs to the region, an increase of more than 25 percent, which would be an annual rate well ahead of state job growth since 2000.
The effort took several years of planning and development—to the whispers and complaints of many in the region—but is starting to take physical shape. This spring, Discovery Square will be the first of these DMC-focused real estate projects to come online. At 90,000 square feet, it will house bio- and life-sciences companies, as well as programs from Mayo Clinic and the University of Minnesota Rochester. A local source said it was already 90 percent leased.
Numerous other real estate undertakings have preceded Discovery Square, developed in anticipation of this and other DMC "anchor" projects that form the base of the initiative. Nowhere is that more evident than in the many hotel and multifamily endeavors that have sprouted over the past three or four years. In the six years coming out of the recession, Rochester averaged about 100 new multifamily units a year; over the past four years, it has averaged almost 1,000 units annually. Leasing of new units has also been strong, according to local sources.
And 2019 will likely be a big year of unveiling for Rochester; reportedly, nine development projects worth $500 million are expected to be completed this year. More than two dozen other projects are in the pipeline, related to both specific DMC projects and regional ancillary businesses and developments. But not every proposal will find its way to a ribbon cutting either. In early February, the developer of a $230 million waterfront proposal backed out. But enough shovels are turning that DMC has managed to elevate the visibility of Rochester to investors well above its population punching weight. Maybe not surprisingly, said a business contact, "There's a bit of a gold rush in land here."
If anything is holding back the region, it might be the labor force. Job growth has generally been steady, but has actually lagged the state and nation slightly since the recovery, according to the most recent employment figures.
That's not because employers aren't hiring. A survey of hundreds of attendees to an annual economic summit in January, sponsored by the Rochester Area Chamber of Commerce, found that two-thirds of respondents were hiring to grow head count at their companies. Only 1 percent said they were in the process of reducing head count.
On the flip side, the same survey found that nine of 10 respondents said that the local labor market was tight. State figures also show a big rise in the number of job vacancies. And while the region's labor force has grown faster than the state's over the past decade or so, it is on a much more modest trajectory than the nation's labor force.
"We've reached the point for many that it's panic time. They can't take the contract or expand the business" without more workers, said a business development source. "There's a lot of 'admiring the problem.'"
A large manufacturer in the region said it has constant openings to fill, especially in technical areas. "You can't just fix things with a tool belt today." The company depends increasingly on newcomers to the region. "We've been saved by a lot of immigrants" coming to the area.
Some employers have realized that flexibility has become a mainstay if a company expects to attract and retain workers. A plastics manufacturer in the region said that the labor shortage has required management to rethink worker requests for flexibility that were once unheard of. "More and more, we'll figure something out" to accommodate the worker.
More companies are also looking to new compensation packages to attract and retain workers. A large manufacturer in the region recently introduced a "$5k for 500 days" incentive, where workers receive a $5,000 bonus after little more than two years on the job. "It's well worth it, if they can stay," said an executive.
The city and region are also "experiencing issues of a growing economy," said a local official. "There are some new [problems] because of growth." For example, many are quick to point to expensive rents—on par with the Twin Cities—and lack of affordable housing in the region, which in turn seems to have induced more homelessness. "It's a problem in this community," said a business contact. "I'm not sure if it was invisible before."
Problem solving will likely require a different mindset in a region where Rochester and surrounding municipal neighbors still seem to see each other as rivals, rather than partners. For example, there is regular talk about a tight housing market and lack of developable land. But the city is surrounded on all sides by ample, flat farmland, within a short commute from downtown in virtually any direction. As one official acknowledged, "There is not a regional perspective on development right now."
Growth often requires change, and that's not always easy for a community. Rochester has long been viewed—internally and externally—as a conservative community, happy to be in the strong arms of Mayo. DMC represents change and, therefore, risk and the need for some shift in its thinking. If managed successfully, Rochester has the opportunity to lose its one-horse reputation and instead hook a team of horses to Mayo.
"We are a very conservative city, and people resist change," said a business contact. But that's slowly changing as more projects get built, and people start to embrace the new and the possible, she said. "I'm seeing [change] in real time, and I'm encouraged."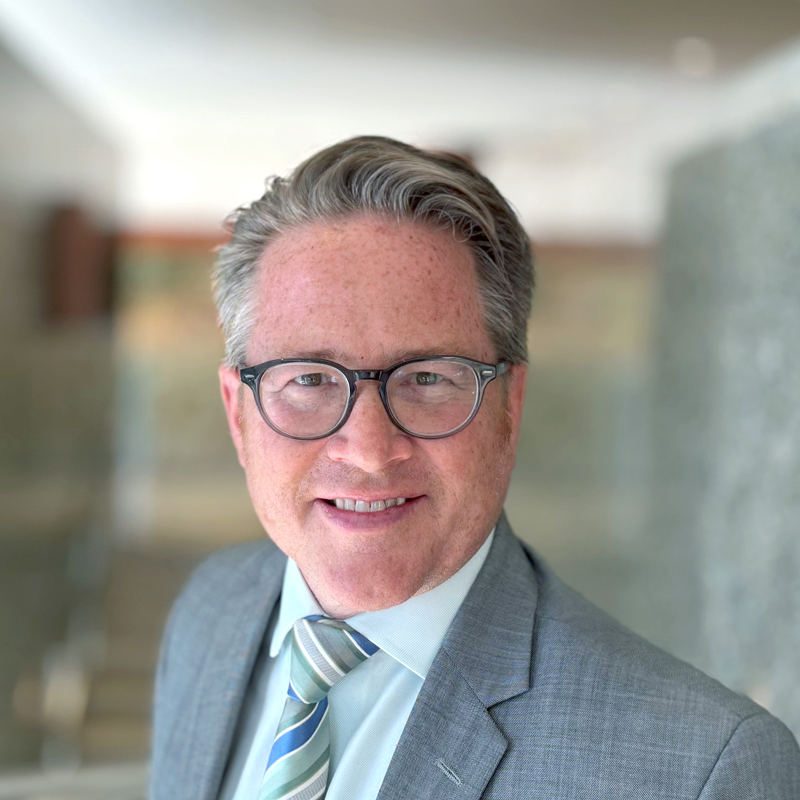 Request as a speaker
Ron Wirtz
Director, Regional Outreach
Ron Wirtz is a Minneapolis Fed regional outreach director. Ron tracks current business conditions, with a focus on employment and wages, construction, real estate, consumer spending, and tourism. In this role, he networks with businesses in the Bank's six-state region and gives frequent speeches on economic conditions. Follow him on Twitter @RonWirtz.