Beige Bonus: Growing uncertainty?
The Ninth District economy continued to expand in recent weeks, according to the latest Beige Book report from the Federal Reserve Bank of Minneapolis, released June 5. But while overall activity increased slightly, this growth wasn't evident in every sector.
Employment expanded further, and manufacturing and consumer spending both increased, according to the report, which covered the period from mid-April through May. However, activity in energy and mining was flat, agriculture remained weak, and home building decreased, albeit from a high level.
The commercial construction sector was sending mixed signals, with data on new projects coming in a little soft but contractors generally reporting solid demand. Some of the apparent slowdown may be due to the strong labor market. As one source noted, "It looks like a strong construction season, but some projects are delayed due to lack of [employees]." (Similar to Beige Book policy, all sources remain anonymous to protect confidentiality.)
However, multiple other contacts in the commercial construction sector noted that while they remained busy with backlogs of existing projects, they were seeing an apparent deceleration in new developments. A subcontractor noted a speed-up in project timelines as developers rush to get projects started for fear they might get canceled if the economy slows down.
The uncertainty about the direction of construction was a theme encountered in reports from other industries as well. Take manufacturing. Similar to commercial construction, contacts across the sector remained bullish, reporting strong backlogs of existing orders. Contacts repeated the familiar story that the primary constraint on growth was a tight labor supply, along with availability of industrial space, and some were investing in automation to alleviate labor shortages.
But a few manufacturing contacts voiced mild concerns about growing uncertainty, and not just due to the familiar issues around tariffs and trade disputes and their impacts on raw materials prices. Some manufacturers also reported less certainty about the overall economic outlook. For example, a producer of heating, ventilation, and air conditioning systems for commercial use said that while their business was currently strong, they see signs of slowing about 12 months out.
The Beige Book noted that producers of capital equipment reported a slowdown in demand. Several contacts who produce parts or other inputs for manufacturing firms also reported some decrease in orders. A metal equipment producer reported that while demand remained strong for their inputs for consumer goods, there was some weakness on the industrial products side of their business. In spite of these anecdotes, other firms reported that prices for capital equipment were increasing. "For manufacturing, it costs more to touch a part this year," said one contact.
It should be emphasized that comments like these were very much the exception. Manufacturing contacts, even those expressing uncertainty, were generally optimistic, consistent with the characterization of the sector in the Beige Book. By far, the most frequently expressed concern among manufacturers and most other business sources was their difficulty finding labor necessary to keep up with business.
It's an economics cliché that "expansions don't die of old age." But, in the midst of a long period of economic growth, some firms naturally start to wonder how much longer it will last. As one manufacturer said, "It seems stable for the next few months, but it is hard to imagine it getting better. I often think if things are about as good as they can get, then it is more likely things will get worse than better."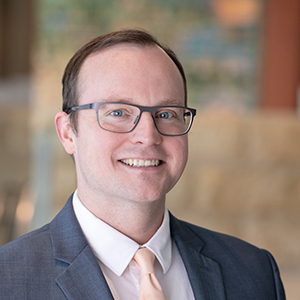 Request as a speaker
Joe Mahon
Director, Regional Outreach
Joe Mahon is a Minneapolis Fed regional outreach director. Joe's primary responsibilities involve tracking several sectors of the Ninth District economy, including agriculture, manufacturing, energy, and mining.