Counting the casualties of trade wars
Soybeans, car parts, pork, adhesive films and tapes, combine harvesters, paper towels. These were some of the biggest losers in Ninth District states as exports took a hit earlier this year.
Half the states in the Minneapolis Fed's six-state region1 managed to continue growing their exports in 2018, the year trade wars with America's top trade partners began, according to U.S. Department of Commerce statistics. But, in the first four months of 2019, all the states saw exports drop compared with the same months in 2018.
North Dakota got hit the hardest followed by South Dakota. Minnesota had the lowest impact but still saw exports shrink 1 percent.
While Commerce Department statistics can be misleading at the state level and it's difficult to establish cause and effect, retaliatory tariffs imposed by China, Canada, the European Union, and Mexico did seem to make a difference. In each market embroiled in a trade war, exports targeted by retaliatory tariffs generally saw bigger decreases than other exports.
Gabrielle Gerbaud, executive director at the Minnesota Trade Office, said the impact of tariffs in 2018 was probably muted by the fact that they weren't imposed until at least halfway through the year, leaving plenty of time for last minute deals. "We saw a real increase in Q1 and Q2 [2018] of trade and export to China," she said.
Though China looms large in headlines, Commerce Department data show that it ranks no higher than fourth among major export markets for states in the Minneapolis Fed region, trailing behind Canada, Mexico, and the European Union. Minnesota, which has the most exposure to China among the states, sends only 10 percent of its exports to that country; it sends twice that amount each to Canada and Mexico.
As of early July, the trade war with Canada has lifted, that with Mexico is on pause, and that with the EU seems set to intensify. The trade war with China has, for now, not gotten worse, but there are growing fears of a new norm for businesses.
Data challenges
There are some key flaws with statistics produced by the Commerce Department, the only agency gathering this kind of data in the field, that make accurate reporting of state exports challenging.
Loading chart 1...
For example, agricultural products from different states are intermixed at storage facilities so, by the time they reach cargo ships, there's no way to tell how much came from which state. Exporters filling out customs forms typically report the product's origin as the state where the port is located, significantly understating ag exports from inland states.
Other known flaws include cigarettes from Montana, which are packaged but not made there, and oil products from North Dakota, which use Canadian pipelines to get to Minnesota, yet are counted as exports.
With that in mind, here's how each state fared. All figures are adjusted for inflation:
Minnesota: Exports grew 7 percent in 2018 and shrank 1 percent in 2019. The biggest losers were soybeans.
North Dakota: Excluding oil products, total exports grew 7 percent between 2017 and 2018. In the first four months of 2019, exports shrank 14 percent compared with the same months in 2018. The biggest losers were front-end shovel loaders.
South Dakota: Exports grew 3 percent in 2018 and shrank 12 percent in 2019. Exports to Canada suffered most. The biggest loser was ethanol.
Montana: Excluding cigarettes, exports shrank 4 percent in 2018 and shrank 3 percent in 2019. The biggest loser was coal, specifically bituminous, the third best of the four major kinds of coal.
Wisconsin: Exports shrank 1 percent in 2018 and shrank 4 percent in 2019. The biggest losers were aircraft parts.
Michigan: Exports shrank 5 percent in 2018 and shrank 4 percent in 2019. The biggest losers were car parts.
United States: Nationally, exports grew 5 percent in 2018 and dipped 1 percent in 2019. The biggest loser was unwrought gold.
Soybeans in the crosshairs
Missing from these data is a full picture of ag exports, which are significantly underreported by the Commerce Department in states without major ports.
According to rough estimates from the U.S. Department of Agriculture (USDA), soybeans were among the top exports in all Ninth District states but Montana, where wheat remains king, and Michigan, where manufacturing eclipses ag. North Dakota, for example, exported an estimated $1.2 billion in 2017, 19 times as much as was reported in Commerce Department data.
Nationally, soybean exports were down 22 percent in 2018 and 9 percent in the first four months of 2019.
Loading chart 2...
If the 2018 figure were applied to North Dakota's and South Dakota's soybean exports, as estimated by the USDA, their exports would have shrunk 3 percent and 10 percent, respectively, in 2018, not grown as reported by the Commerce Department.
Other key ag exports from Ninth District states include corn, wheat, dairy, pork products, and beef products. Only wheat exports tumbled as catastrophically as soybeans in 2018, down 13 percent nationally. But wheat bounced back in 2019, up 21 percent. So far this year, only corn and pork have shrunk by double digits: 13 percent for the former and 14 percent for the latter. The other key ag exports either grew or fell by 5 percent or less.
Market impacts differ
Just as the level of retaliatory tariffs varied depending on the trade partner, the impact on Ninth District states also varied (See also Tariffs may be hitting some targets):
Canada: In dollar terms, this was the hardest hit export market. In 2018, exports from Ninth District states to Canada dipped by $1.2 billion, down 3 percent. In 2019, exports to Canada dropped $892.9 million, down 7 percent. A lot of this impact was attributable to the automotive sector in Michigan. Though automobiles weren't targeted by Canadian tariffs, much of that industry is tightly integrated with counterparts in Canada with parts flowing back and forth across the border. Nationally, U.S. exports to Canada were up 4 percent in 2018 and down 4 percent in 2019.
Mexico: The same general pattern from Canada was evident with exports to Mexico, which also has an automotive industry that's integrated with its U.S. counterparts. Overall exports from Ninth District states to Mexico dipped $544.7 million, down 3 percent in 2018. Exports took a hit of $177.7 million, down 3 percent, in 2019. U.S. exports to Mexico were up 6 percent in 2018 and down 2 percent in 2019.
China: Despite the breadth of this country's retaliatory tariffs—Chinese tariffs targeted nearly 6,100 categories of goods, while Canadian tariffs targeted about 220—their impact was less severe in the Ninth District in 2018 than across the nation. Exports to China from district states were down 2 percent in 2018 and 12 percent in 2019. These official statistics, because they don't reflect the true size of soybean exports to China, may significantly understate the actual decline in trade. U.S. exports to China were down 10 percent in 2018 and 22 percent in 2019.
European Union: This was the least impacted market for Ninth District states. Taken together, the states saw exports grow $945.4 million in 2018, up 6 percent, and $233.5 million in 2019, up 4 percent. U.S. exports to the EU grew 10 percent in 2018 and 7 percent in 2019.
Gerbaud cautioned that it's too soon to tell what the long-term impact of the trade war will be because it often takes a while for the economy to change course. Right now, it's more about businesses lacking the confidence to move forward, she said. "The uncertainty is always what is slowing down any potential future export or trade."
---

Endnote
1 The Ninth District includes Montana, North and South Dakota, Minnesota, northwestern Wisconsin, and the Upper Peninsula of Michigan. For purposes of this analysis, data were included for all of Wisconsin and all of Michigan, even though parts of those two states lie outside the Ninth District.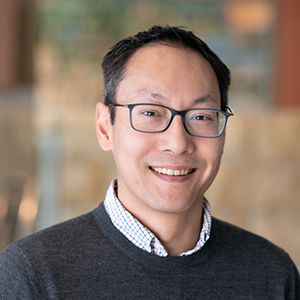 Tu-Uyen Tran
Senior Writer
Tu-Uyen Tran is the senior writer in the Minneapolis Fed's Public Affairs department. He specializes in deeply reported, data-driven articles. Before joining the Bank in 2018, Tu-Uyen was an editor and reporter in Fargo, Grand Forks, and Seattle.