Meet Minneapolis Fed interns on National Intern Day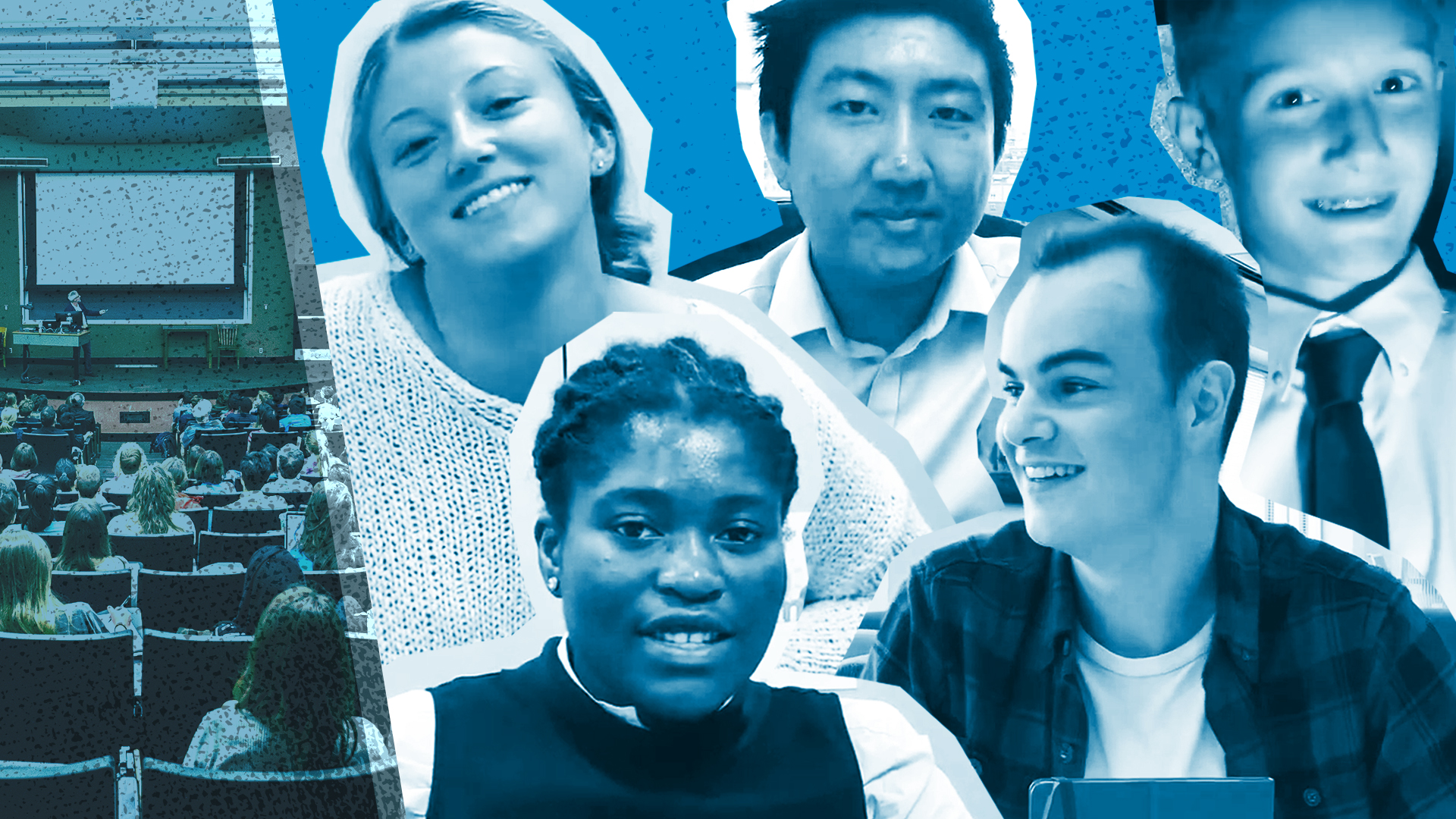 As the former special agent in charge of the FBI's Minneapolis field office, Rick Thornton was the one who used to ask all the tough questions.
But on a recent Wednesday in a Federal Reserve Bank of Minneapolis conference room, it was Thornton, surrounded by a couple dozen questioners, being interrogated.
"What are some qualities that people have that you respect?" came one question.
"How do you recommend we transition from college into professional life?" was the next query.
"You spent 30 years at the FBI," asked another young person seated at the table near Thornton. "What made you move to the Minneapolis Fed?"
This is the sort of curiosity that drives the interns at the Minneapolis Fed, and this is how senior leaders engage with the two dozen high school and college students who are spending their summers in key Bank departments listening and learning as paid interns.
Today, they, three interns in the Minneapolis Fed's Helena Branch, and other interns across the country celebrate National Intern Day.
Thornton, now a Minneapolis Fed senior vice president and its general auditor, said after his session with the group, "Beyond their specific questions, I was very impressed by how focused they were on their future goals and how to leverage the experience gained during their internship."
He added: "The opportunity to hear the perspective of these future leaders was really valuable to me."
At its core, the goal of the intern program is to increase the quality of the Bank's talent pipeline with an emphasis on delivering on the Bank's diversity and inclusion goals.
Ruthie Gearhart, a principal consultant in Human Resources and Inclusion, said: "By providing the interns with an opportunity to contribute to the overall mission of the Bank, they, in turn, act as ambassadors on campus and within their communities."
And here are just a few, whom you can meet on YouTube.
Maelle Attikossie, of Minneapolis, a Washington University in St. Louis junior, working in Human Resources and Inclusion, has learned about the Bank's strategic direction.
Spencer Gee, a St. Paul Central High School senior, was attracted to the internship program because of the robots in the Cash department he saw during a tour.
Ken Han, of Eden Prairie, a University of Minnesota senior, is engaged in projects in the Payments, Standards, and Outreach Group.
Anna Kruesel, of Wayzata, who's an Amherst College sophomore, is helping with the Bank's internal website.
Henry Long, of Eden Prairie, an Eagle Ridge Academy junior, earned his internship by winning the Minneapolis Fed's social media contest last year observing the arrival of the Broadway hit "Hamilton" in Minneapolis. Henry also conducted the video interviews of his fellow interns.
To apply for internships in 2020, look at the postings on the Bank's Internships page on Nov. 1. For high school students, another path to a paid internship is through the Annual Student Essay Contest.