Recipe for growth? Just add workers
Every region develops an economic reputation and identity, typically over decades, some of which fade over time, replaced by new businesses and identities.
La Crosse, Wis., has a historical niche as a beer-brewing hub, thanks to G. Heilemen Brewing, creator of old-school brands like Old Style and Special Export. In its earliest days, the region was a shipping and transportation hub—particularly in logging and grain hauling—based on its location on the Mississippi, La Crosse, and Black rivers, among others. Before moving its headquarters to Minneapolis, agribusiness giant Cargill was located in La Crosse because of this logistical advantage for moving grain.
Over time, La Crosse gained a strong foothold in manufacturing, the most notable company being Trane, a maker of heating, ventilation, and air conditioning (HVAC) systems, which cracked the Fortune 500 in the early 1970s. Today, the region has a growing reputation in agriculture, and particularly organic agriculture and food processing. Organic Valley, headquartered in nearby La Farge, is the nation's largest farmer-owned organic cooperative and one of the world's largest organic consumer brands. The La Crosse region is also home to Kwik Trip, a retail convenience chain that has seen explosive growth across a three-state region and recently completed a $300-million expansion of its corporate and food manufacturing footprint in the city.
On a recent trip to the region, Minneapolis Fed President Neel Kashkari had a chance to tour the Kwik Trip production facilities and to learn more from business and community leaders about both the opportunities and challenges that will put their own stamps on the region's economy going forward.
The economy: Good but modest
The region's economy is healthy, if not particularly robust from a macro-growth sense, tracking a similarly slow Wisconsin economy on many measures. For example, job growth from the start of the economic recovery through 2017 was steady, if modest—similar to the state's overall rate, but lagging the growth rates seen nationwide and in neighboring Minnesota (Chart 1). Worse, since 2017, job growth in La Crosse and statewide has gone sideways, some of which is likely the result of a manufacturing slowdown felt both in the region and across the state.
Loading chart 1...
But on the ground, one doesn't necessarily get the same sense of a slow-growing economy. Local contacts, for example, were more apt to describe an economy looking for ways to unleash pent-up potential. The region's unemployment rate currently resides in the mid-2 percent range. In private meetings and general conversations, business contacts repeatedly told Kashkari about difficulties finding labor, the result not only of strong hiring demand, but also of impediments to working more that households face, like the lack of available child care.
In a recent survey of business executives by the 7 Rivers Alliance, a local economic development agency, 51 percent of respondents felt the business climate was improving, while just 5 percent believed it was getting worse. But they also cited a worker shortage as their biggest challenge.
Loading chart 2...
And therein lies the rub: Rather than sluggish job growth stemming from a slow economy, it appears that a slow-growing regional economy is more the product of a labor force growing more slowly (by a fair margin) than Minnesota's and the nation as a whole (Chart 2).
A local analysis of the economy through 2026 found that the region's workforce is expected to remain flat, while employment projections suggest the creation of more than 15,000 jobs over this period. "This means that the 7 Rivers region needs to attract and retain 1,500 to 2,000 more workers each year during the next decade," said 7 Rivers Alliance Executive Director Chris Hardie.
Loading chart 3...
That will be a tough bluff for the region to climb. Hypothetically, there are many avenues for labor force growth; reducing out-migration, increasing labor force participation, slowing the rate of retirements, and attracting and retaining more people from other areas of the country and globe, including students to three higher education institutions.
But the region will have to do what it has not been able to do previously, as La Crosse's labor force has grown barely 2 percent over the past decade. This labor force sluggishness, in turn, is related to some underlying population and migration trends, among other things. Population growth, for example, has been slower in La Crosse and Wisconsin compared with its westerly neighbor (Chart 3). And at least part of this trend is tied to the fact that La Crosse and Wisconsin have significantly smaller populations of foreign-born and minority communities in general, which is driving labor force growth in other states and across the country (Chart 4). Median household income in the region is also below the state average, and considerably so for some nearby counties.
Loading chart 4...
One factor that might help turn the labor force trend is a recent boost in housing. Tight housing can make it difficult for people to relocate for job and other opportunities. Since 2004, the region had seen falling numbers of new single-family homes, compounded by modest and sporadic multifamily housing development, according to permit data from the U.S. Census. The past two years have been more encouraging, as the region has seen a significant uptick in multifamily developments units (Chart 5).
There are other regional signs of strength as well. In December, the city is set to break ground on a $42 million renovation and expansion of its convention center, accompanied by a recent burst in hotel development.
Loading chart 5...
But maybe the strongest sign of economic health is a certain convenience store popping up on major intersections of towns across a three-state region. By year's end, Kwik Trip will have surpassed 700 stores, according to company officials.
The chain has become ubiquitous across much of Wisconsin, Minnesota, and Iowa. Its first store opened in Eau Claire more than 50 years ago, but it officially grew roots in La Crosse when it opened its first store and built a corporate office in the city in the early 1970s. By 2003, the chain had 300 stores, and it has more than doubled since. It gets 8 million customer visits a week. Its unique model includes the internal mass production of hundreds of food items that stock its shelves and cases, including dairy, bakery, beverages, pizzas, salads, sandwiches, and other products that get delivered every day by its own trucks.
Last year, the company completed a $300 million expansion to feed both existing and continued growth in new stores. It bottled 26 million gallons of milk, sourced from farms within a 300-mile radius. The food plant has the capacity to make 50,000 pizzas and soup in 1,000-gallon batches; its bakery pumped out 100 million doughnuts last year.
These and other economic stories are why the macro data don't necessarily match the street-level optimism in the region. At a town hall hosted by Kashkari during his visit, audience members were electronically polled for their 2020 outlook, and 63 percent were optimistic, while just 12 percent had a negative outlook.
One might not think that a convenience store chain could be a regional economic anchor. But Kwik Trip's growth comes from doing things differently in this cutthroat market. While other companies complain of a labor shortage, last year Kwik Trip had 4,000 openings companywide, and tallied more than 125,000 applications; its turnover rate is a fraction of the industry average.
Much of the company's success, executives told Kashkari, has to do with its corporate culture as a family-owned business. The company offers health care and retirement benefits. The company also looks inward for labor needs, advancing current employees into higher-paying, unfilled jobs—like delivery driver—when possible.
But most notably, Kwik Trip shares 40 percent of its pretax profits with workers. In the latest fiscal year (ending Sept. 30), the company distributed $83 million, which equaled 14 percent of income per worker. Said one long-time Kwik Trip employee, "It's mind-boggling the amount our owners share with us. We are very lucky."
That's a sentiment one can build a reputation on, and La Crosse is hoping to capitalize on.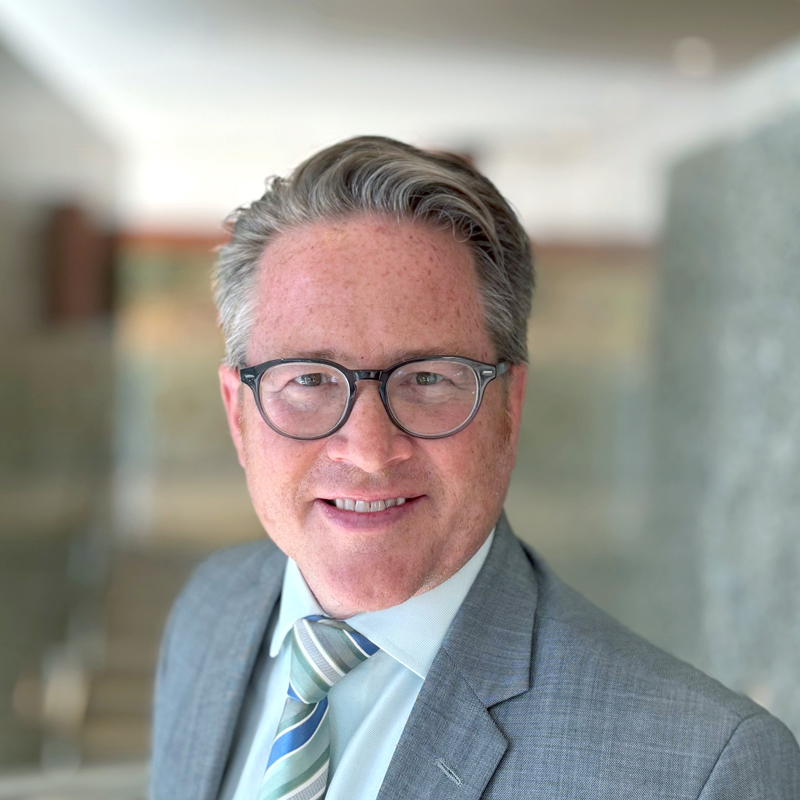 Request as a speaker
Ron Wirtz
Director, Regional Outreach
Ron Wirtz is a Minneapolis Fed regional outreach director. Ron tracks current business conditions, with a focus on employment and wages, construction, real estate, consumer spending, and tourism. In this role, he networks with businesses in the Bank's six-state region and gives frequent speeches on economic conditions. Follow him on Twitter @RonWirtz.