The Guardian commentary: Make high-quality child care a priority
In the United States, access to quality care for children is a pressing concern for the majority of families. It should be a priority for policymakers.
Parents are employed outside the home in nearly 60 percent of U.S. households with children under the age of 12. This large share stems from two facts: Many U.S. families have two earners, and working single parents have no nonworking co-parents at home.
With women's labor force participation in most European countries approaching or exceeding that in the United States, child care provision is a concern in many parts of the globe. Despite this rise in parents working and the need for child care, data show that U.S. parents are finding ways to spend more time—not less—with their children. Working parents need access to quality child care in spite of their time engaging with their children, not instead of it.
Fortunately, decades of research show that well-designed, high-quality child care programs offer social and economic returns that far exceed their costs. Indeed, high-quality child care programs offer considerable returns for jurisdictions—large or small—that undertake it. Evaluations of early, high-quality, but small, public preschool programs found an eightfold social return to dollars invested in such programs.
Studies of recent expansions of preschool programs to large, statewide populations show that such programs are on track to generate similar returns. Local economic development benefits are a subset of total benefits, but these alone are estimated at $2-$3 per $1 invested.
However, there are important limits to this largely successful track record. Government expansion of child care has not always improved outcomes for children. Benefits of attending a high-quality early childhood program are largest for children from underresourced homes. Long-term impacts for children from more-resourced families can be small or even negative. Programs that prioritize freeing parents for work outside the home may emphasize child care availability at the expense of quality.
That's why successful expansions of child care access must contain at least two key ingredients: (1) They use curricula and formats demonstrated as high quality and that evaluate innovations rigorously. (2) They prioritize family and child welfare over narrower goals while considering broad measures of welfare that go beyond adult earnings.
Our children deserve no less and, actually, much more.
See Abigail Wozniak's commentary in The Guardian.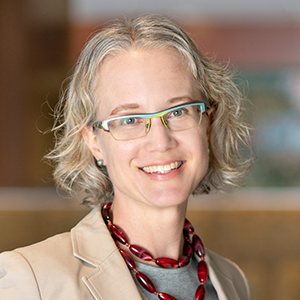 Abigail Wozniak
Vice President and Director, Opportunity & Inclusive Growth Institute
Abigail Wozniak is vice president and director of the Bank's Opportunity & Inclusive Growth Institute.