Construction in Minnesota: Projects delayed, summer holds promise, uncertainty follows
Summer is "go time" for construction projects, with firms typically gearing up for the busiest season. While many are working, many are also seeing project delays or cancellations as a result of the COVID-19 pandemic, according to a recent survey of Minnesota construction firms by the Minneapolis Fed.
Fortunately, construction firms said they had considerable staying power despite very difficult economic conditions. That will come in handy, as the pipeline of future projects is not as full as normal.
Caution sign goes here
The survey was executed from Monday, May 11, to Friday, May 15, through a partnership of almost 20 in-state industry associations (see survey partners at end of article). It received 522 responses and is a follow-up to similar surveys in mid-March and early April.
Firms typically have many projects lined up at any one time. About 70 percent have seen at least one project canceled, and one-third have seen moderate or significant numbers of projects canceled. An even higher percentage of construction firms have seen current and future projects delayed at least temporarily.
The reasons are myriad: lack of access to job sites, supply chain problems, slower approval processes for financing and permitting and, simply, caution related to the pandemic.
A small industrial design firm in southeastern Minnesota said it was in the early stages of three projects, but "the owners have asked us to suspend any further design until they get a comfort level on how the economy is going to react to the COVID-19 scare."
Respondents also reported that there were fewer projects out for bid. More than one-half said the number of requests for proposal (RFPs) was down moderately or severely compared with the same period a year earlier. Overall, they also said that the RFPs that are coming through are smaller.
"I usually get a few RFPs a month," said a firm in northeastern Minnesota that installs mechanical equipment in commercial buildings. "I haven't seen any since February."
Projects delays and thinner project backlogs were common to all construction sectors and related occupations. A modestly larger share of respondents in the industrial sector (energy, chemicals, refining, manufacturing, and so on) reported cancellations and delays compared with residential and nonresidential construction, and those in infrastructure and the so-called "heavy" sector (bridge, highway, wastewater) reported a slightly lower rate still. But in most areas, no one sector saw clear advantage or disadvantage.
Similarly, many different types of businesses are involved in the life of a construction project—developers, architects, engineers, contractors, suppliers, and so on. While each group reported project disruptions, the scale of project cancellations and delays was notably lower among firms in construction supply and materials.
Project delays and thinner work backlogs have led to workforce cuts; 42 percent have cut workers compared with staffing levels last year; however, only 10 percent said cuts were significant. Those percentages also have not moved much compared with the early-April survey.
Another 18 percent of firms said they have cut wages for their existing workforce. While not necessarily a positive development, that's a notably lower percentage compared with firms overall; an early-May survey of businesses across the Ninth District found that 28 percent had cut wages.
The industry was a big user of the Payroll Protection Program, the federal emergency loan program. Almost three of four respondents applied for PPP loans; of these, more than 80 percent received funding. Although many smaller local and state aid programs are available, only about 10 percent had applied for any assistance aside from PPP.
That assistance appears to be working; 11 percent of firms said they did not have the financial resources to stay solvent for more than three months, just half the rate seen in the April survey.
Reopening a can of worms
Many respondents indicated that they would stay busy through the summer.
A Twin Cities supply firm said there was "still optimism in [the] marketplace," and many firms were "able to withstand this first wave." Many major construction projects "don't typically kick off until mid-May anyway, so people are waiting to see if the first wave is normalized or not."
But fall has many worried, once the summer building season is over, and PPP loans are exhausted.
"We've had a pretty good backlog of projects, but we are completing them quicker than new ones coming in," said an architectural firm in northwestern Minnesota. "The future is a huge unknown."
A residential and nonresidential subcontractor in central Minnesota said there has been a small decrease in current activity, but added, "My biggest concern is for our activity and revenue later this year. The quoting we do now turns into projects later in the year, and quoting is down over 20 percent from last year."
Because the construction sector was deemed essential by the state (allowing firms to continue working when shelter-in-place rules were imposed), it has fared better than food, lodging, and entertainment sectors that were virtually shut down.
Still, construction firms have seen significant changes in their operations. Many expected or hoped to return to more normal operations as the state lifts various restrictions on other businesses. A number of respondents also said that they would be hiring back laid-off workers, and additional workers as well, once state restrictions on businesses were lifted, assuming the economy responded positively.
Firms were not asked expressly about the state's shelter-in-place policies and related reopening decisions; the survey also predated Minnesota Gov. Tim Walz's announcement of a multiphase reopening that began May 18.
However, in comments—hundreds of them—firms were adamantly in favor of the state reopening in hopes of avoiding a larger downturn down the road, because construction projects can't be turned on and restarted as simply as they can be turned off. The bigger the project, the longer the runway for take-off.
"We support reopening to support general economic activity," a Twin Cities nonresidential subcontractor commented. The company has seen a "subtle reduction in opportunities to bid," along with an increase in competitors "going after work they normally don't."
The firm received a PPP loan but probably can't apply for forgiveness because it has not experienced a big downturn in its own work; that's not expected for 12 to 18 months if future work dries up. Thus the need to reopen, the firm said, echoing many other comments.
At the same time, hurdles to restarting projects remain even if there are no particular policy hurdles. A construction project has many moving parts, and business-as-usual will likely be different and take time to be re-established.
A Twin Cities architecture and design firm said it was "uniquely situated to help design and build the recovery and reopen the economy safely." It has been working with clients on devising space improvements and systems that will help them get back to business in a COVID-19 world.
Ironically, however, their own employees have expressed concern "about getting in and out of downtown. People are nervous about transit, hallways, restrooms, and elevators. … Separate from some sort of 'all clear,' from the governor, we have individuals who have indicated they do not feel comfortable resuming business as usual."
In general, construction firms were hopeful—if nervous—about stronger future demand as states pull back on restrictions. And possibly for the first time ever, given the circumstances, commuters and other consumers might welcome the opportunity to be delayed or otherwise inconvenienced by a busier—and healthy—construction sector.
This survey was conducted with the assistance of: Aggregate & Ready Mix Association of Minnesota, American Council of Engineering Companies of Minnesota, American Institute of Architects Minnesota, Associated Builders and Contractors of Minnesota, Associated General Contractors of Minnesota, Association of Women Contractors, Builders Association of Minnesota, Design-Build Institute of America-Upper Midwest Region, Housing First Minnesota, Minnesota Asphalt Pavement Association, Minnesota Builders Exchange, Minnesota Construction Association, Minnesota Electrical Association, Minnesota Mechanical Contractors Association, Minnesota Minority Goods and Services Association, Minnesota Subcontractors Association, Minnesota Utility Contractors Association, and Sheet Metal, Air Conditioning & Roofing Contractors Association.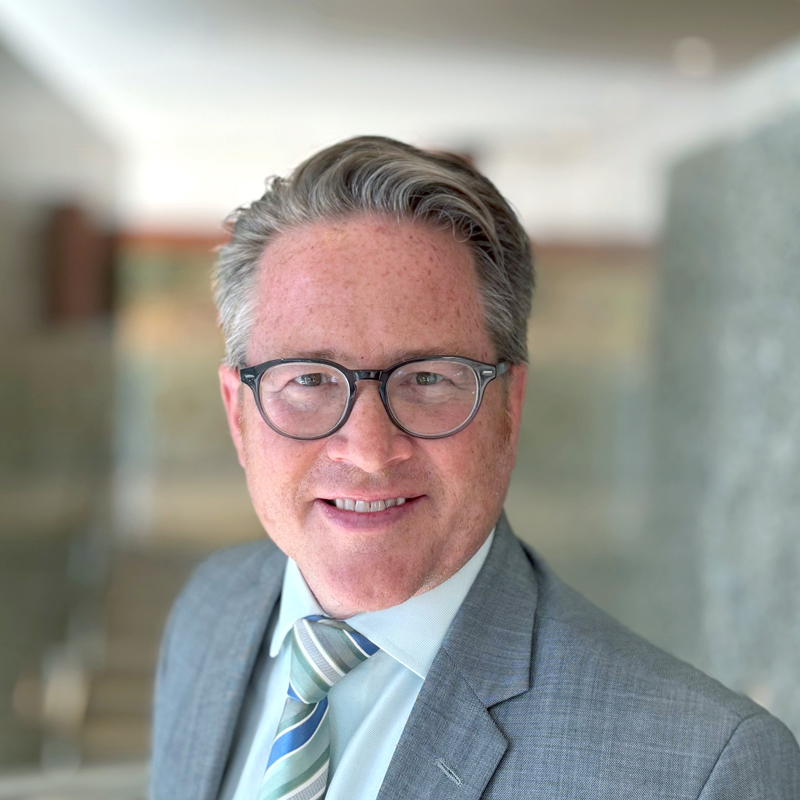 Request as a speaker
Ron Wirtz
Director, Regional Outreach
Ron Wirtz is a Minneapolis Fed regional outreach director. Ron tracks current business conditions, with a focus on employment and wages, construction, real estate, consumer spending, and tourism. In this role, he networks with businesses in the Bank's six-state region and gives frequent speeches on economic conditions. Follow him on Twitter @RonWirtz.