COVID-19: Another strain for minority-, woman-, and veteran-owned firms
Business owners are no strangers to hardship. But owning a business as a person of color, woman, or military veteran has been shown to have unique challenges, from lack of access to capital and financing to the dearth of peer mentorship.
The onset of the COVID-19 pandemic has brought even more tests for minority and (as labeled by the federal government) "disadvantaged" business owners. A recent survey by the Minneapolis Fed found that a very high share has been negatively affected, and those effects are often substantial.
This survey was part of an ongoing series of surveys by the Bank gauging the economic impact of the virus outbreak in the Ninth District. Minority, female, and veteran business owners reinforced findings from these earlier surveys that the pandemic's impact has been fast, negative, and significant.
A minority-female owner of a party equipment business commented that since the closure of nonessential businesses in mid-March, all orders for March, April, and through the first three weeks of May have been canceled. "Zero revenue," she said, adding that no new orders have come in during this period. "Disaster, financialwise."
Some modest differences showed up in the experiences among minority, female, and veteran business owners. But, in general, their experiences were similar to each other. Their experiences were also broadly in line—that is to say, bad—with businesses in general, but a bit worse on some measures, at least as gauged by other recent Minneapolis Fed surveys.
However, this group was optimistic overall about the potential utility of federal and state emergency aid programs for businesses like theirs, and eight in 10 have applied for assistance. Although the share that has received aid so far was low—about one-third of those that have applied for aid—respondents to this survey appear to be faring well compared with firms overall in terms of obtaining aid.
Digging deeper into COVID-19
The Minneapolis Fed conducted this survey of minority and other disadvantaged business owners in Minnesota from Monday, April 20, to Friday, April 24, partnering with more than 20 in-state organizations (private, nonprofit, and government) that serve these businesses in some targeted capacity.
A total of 768 owners replied: 71 percent of the respondents were women, 44 percent were owners of color, and 7 percent were veterans. Totals equal more than 100 percent because 169 respondents qualified in more than one of these demographic groups.
(Technical notes: The reporting that follows summarizes results for each distinct group and reflects the 937 "qualifying" survey responses across the three ownership categories. In addition, due to survey timing and sampling, earlier surveys by the Minneapolis Fed mentioned in this article are not uniformly comparable to each other, scientifically speaking; rather, they are snapshots for each group at a particular point in time. Care should be taken not to overinterpret results among these surveys.)
Loading chart 1...
The recent survey found, unsurprisingly, that the pandemic has had a huge, negative impact on revenues at minority-, woman-, and veteran-owned firms, with close to 90 percent seeing some revenue decline compared with pre-virus levels; 57 percent said they expected April revenues to be cut in half, or worse (Chart1). These levels were higher than for businesses districtwide when surveyed in April.
A woman-owned media company, dependent on advertising revenue, described the pandemic's effects as "devastating." She said 95 percent of the company's ad revenue "disappeared overnight as marketing budgets froze. Some of our current advertisers stopped paying, and everything we had in the pipeline in late March, April, and May went away."
These firms have also had to cut back their workforces (Chart 2). Half of respondents said they have already made some pandemic-related staffing cuts, which is generally on par with results seen among businesses overall. However, the share among minority owners of color reached almost 60 percent, and almost 40 percent of this group said staffing cuts were significant.
Loading chart 2...
A minority-owned security firm noted that since the outbreak, clients canceled 70 percent of billable hours per week for security services to religious organizations, retailers, hotels, bars, and other businesses. As a result, it had to lay off 85 percent of its workers.
A woman-owned cleaning firm said it had to lay off all but 10 of its 150 employees. The respondent said her firm was "lucky" in the sense that 15 percent of clients continued to pay fees "even though we are not cleaning. If they stop paying us, it will get very scary, very quick. … We have no idea when the government will let us back into homes to clean, or when our clients and staff will feel safe going back into homes to clean."
Disadvantaged firms have also cut wages for remaining employees, including themselves as owners. Almost 40 percent of respondents have cut worker wages since the onset of the pandemic, and a majority of this group have cut wages by more than 10 percent.
A lot of fiscal and monetary policy attention has been paid in recent weeks to various emergency aid programs to help businesses survive the economic shock. Most survey respondents—nearly eight in 10—reported that they applied for emergency aid; half found a lender to accept their applications, and about one-third (177) of those that applied for aid (524) had received funding.
The success rate for businesses accessing aid through most individual federal, state, or local assistance programs is unclear. However, respondents' success rate in accessing one source of limited aid, the Paycheck Protection Program (PPP), compares favorably to the overall success rate of applicants to the PPP.
The PPP aims to provide businesses with a low-cost loan to weather the short-term economic impacts of COVID-19. The loan becomes forgivable if certain requirements are met. In the first round of funding for the program, 8 percent of 20 million PPP applicants nationwide received a loan offer before the funding was fully committed.
Our survey respondents fared better. Among respondents that received aid (177), many also offered voluntary comments (95); among this group, close to half (45) specifically identified the receipt of PPP aid. In other words, while a majority still failed to receive PPP aid (or any aid at all), respondents were more likely to succeed than most.
The results reflect commentary from business groups nationwide that businesses with pre-existing banking relationships were more likely to succeed while pursuing aid, since the PPP is coordinated through banks. Indeed, numerous comments from respondents highlighted a close banking relationship as instrumental in their receipt of PPP aid.
Nationwide, research has shown that minority business owners are less likely to have a banking relationship. That's not because they don't try. Federal Reserve research from the Small Business Credit Survey, for example, found that black-owned firms applied for new funding at a higher rate than white-owned firms, but had lower approval rates.
This particular survey, however, was distributed to minority business owners through a number of private, nonprofit, or government organizations that offer services and assistance to minority businesses. Such relationships likely correlate with stronger ties to banks, either directly or indirectly.
Respondents, for their part, expressed complaints and praise for aid efforts to date. But they were optimistic overall about the potential for these programs to make a financial difference for both their firms and other businesses like them. Overall, 61 percent believed emergency aid programs would help minority-, woman-, and veteran-owned businesses stay solvent; the share was notably higher for owners of color.
The woman-owned media company leader, referenced earlier, said she applied for PPP aid through her bank but hadn't yet received funding. She said getting emergency loans or other aid was "absolutely critical" because marketing budgets were frozen and will remain so for an indefinite period.
The pandemic's timing has been especially cruel for her company, which she said "was on the verge of getting to the next level" in terms of scale and growth before the outbreak occurred. "I, personally, am an optimistic person. But the reality is we're in serious trouble."
Loading chart 3...
Many firms were similarly maneuvering on a financial tightrope. Almost three in 10 said they had the means to last no more than three months if current conditions persist, and another two of those 10 said they could survive between four and six months (Chart 3).
A veteran-owned window-treatment firm said it had spent all of January and February preparing major subcontractor bids for three new veteran-home projects. The company was "expecting and excited to be receiving our largest contracts ever." But the projects were ultimately postponed due to the pandemic. The company has two employees and has applied for assistance, but has not received any to date and is unsure if any is coming.
"Neither one of us has an outside job; this business is our sole source for income," one of the owner-employees said. "I hope we make it through. We are trying our best."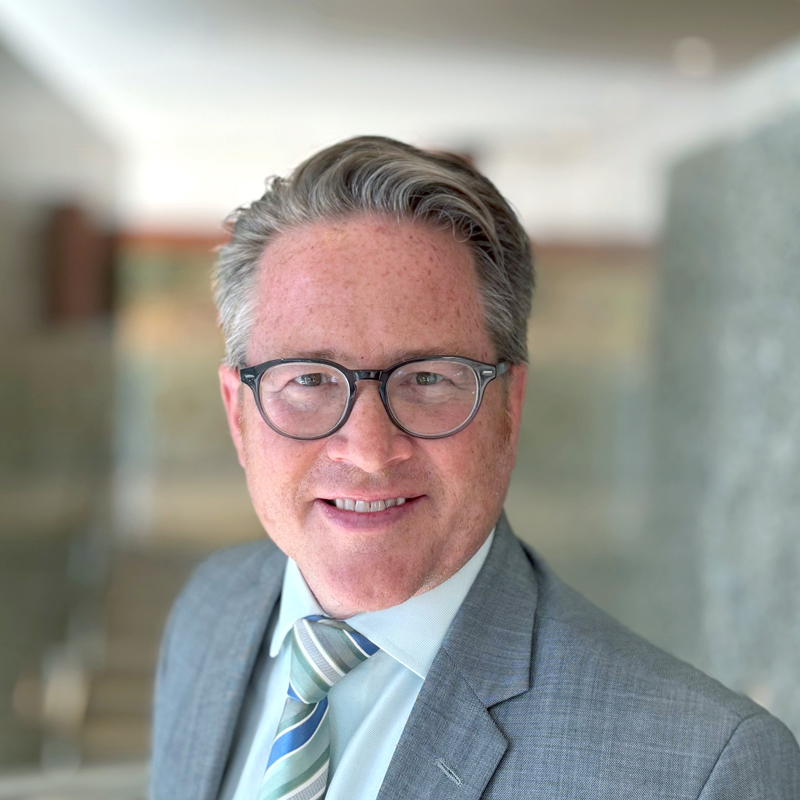 Request as a speaker
Ron Wirtz
Director, Regional Outreach
Ron Wirtz is a Minneapolis Fed regional outreach director. Ron tracks current business conditions, with a focus on employment and wages, construction, real estate, consumer spending, and tourism. In this role, he networks with businesses in the Bank's six-state region and gives frequent speeches on economic conditions. Follow him on Twitter @RonWirtz.