Findings from a Financial Survey of East African Households in the Twin Cities
The Minneapolis-St. Paul metro area is home to more than 20,000 East African immigrant households, many of which are Muslim. For these households, accessing the credit needed to purchase a car, start a business, or buy a home may be a challenge, because traditional loan products that charge interest are contradictory to principles found in Islamic law. Alternative finance options—that is, lending products that do not charge interest—could enable East African Muslim families to expand homeownership and wealth-building opportunities.
In order to better meet the financial services needs of this population and support its access to credit, Local Initiatives Support Corporation Twin Cities, the Federal Reserve Bank of Minneapolis, Minnesota Housing, and the Minnesota Homeownership Center partnered on a survey-based study of East African immigrant households' financial behaviors and preferences, including their use of mainstream financial services and their potential demand for loan products that are non-interest-bearing. This report discusses the survey findings, which suggest that the majority of East African households in the Twin Cities area do, in fact, use mainstream financial services and products but would use a non-interest-bearing mortgage product if it were offered to them.
---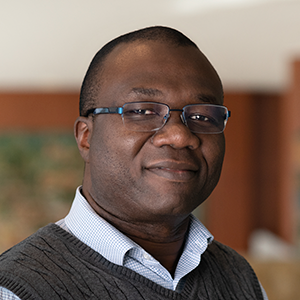 Michou Kokodoko
Project Director, Community Development and Engagement
Michou Kokodoko is a project director in the Minneapolis Fed's Community Development and Engagement department. He leads the Bank's efforts to promote effective community-bank partnerships by increasing awareness of community development trends and investment opportunities, especially those related to the Community Reinvestment Act.