Opportunity & Inclusive Growth Institute welcomes 2020-2021 class of scholars
As the name suggests, the Visiting Scholars program at the Opportunity & Inclusive Growth Institute includes spending time in the Minneapolis Fed's research department. But this year's group of 18 academics may be limited entirely to virtual visits.
Even in the midst of global pandemic, the work of enhancing economic opportunity does not stop. COVID-19 presents new challenges, not only to how this work is typically done, but to the very communities this research is designed to help.
Senior Economist and Institute Director Abigail Wozniak says identifying roadblocks to opportunity and growth is even more important now.
"It is a critical time for the Fed to continue our investments in understanding how to enhance economic opportunity and well-being as broadly as possible," said Wozniak. "Our scholars are a big part of this effort."
The visiting scholars look beyond large-scale economic indicators to examine how diverse communities are faring. They also analyze which policies are working to improve economic opportunity.
With Wozniak, two boards guide the Institute's research agenda. The academic Advisory Board and the Community Advisory Board have welcomed six new members each and serve different but related functions.
The academic Advisory Board connects the Institute with leading research on economic opportunity. This group of academics identifies the spaces where the Institute can make significant contributions.
The Community Advisory Board is a group of nonprofit, philanthropic, civic, and government leaders. They connect the Institute to the Twin Cities and Ninth District policy communities and identify challenges to economic growth.
The pandemic has shined a bright light on the inequities and lack of economic infrastructure many communities face every day. While Wozniak and her colleagues are not able to gather in person, they are all acutely aware of how important it is to our economy to make sure everyone has a seat at the table.
To learn more about the Opportunity & Inclusive Growth Institute, its projects and the people, click here.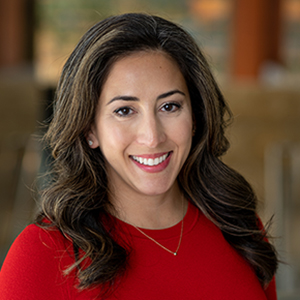 Alyssa Augustine
Senior Public Relations Program Manager
Alyssa Augustine is the Minneapolis Fed's senior public relations manager. In this role, she coordinates all media relations for President Neel Kashkari and other Bank leaders. An experienced TV journalist, Alyssa also contributes articles to our website and publications. She holds a B.A. in media studies from Fordham University and an M.A. in sociology from the University of Washington.