Introducing What works in community investment
The Federal Reserve Bank of Minneapolis pursues a growing economy and stable financial system that work for all of us. In the course of that pursuit, we frequently hear of innovative efforts to extend credit to individuals and businesses that are often underserved by traditional lenders. Entire communities may lack access to finances, sometimes as a legacy of past lending policies and practices that excluded people based on race, ethnicity, or religion. In some cases, the effects of such policies have persisted decades after legislation banned explicit discrimination.
Successful efforts to expand access to credit leverage a community's specific strengths and assets, tangible and intangible. The public, private, nonprofit, and philanthropic sectors, working together, are finding new ways to offer loans and other financial tools to underserved yet creditworthy entrepreneurs, would-be homeowners, and low- or moderate-income families. Like all sound community investment, the innovations are grounded in a deep understanding of a specific community's history, economics, and demographics, but nevertheless offer generalizable, actionable lessons for practitioners working in other regions.
These lessons are a part of our What works series of community development content, which explores practical approaches for readers to consider and, potentially, follow. In What works features, practitioners, funders, and community leaders who have designed and implemented solutions explain what went right about their decisions and processes, what went wrong, and what they learned along the way. Thanks for reading.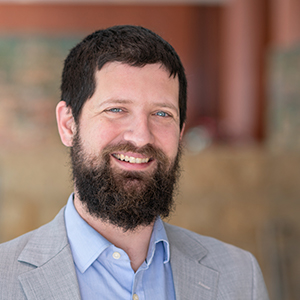 Request as a speaker
Ben Horowitz
Senior Policy Analyst, Community Development and Engagement
Ben Horowitz writes about policies and programs impacting affordable housing, early childhood development, and investments in low- and moderate-income communities.